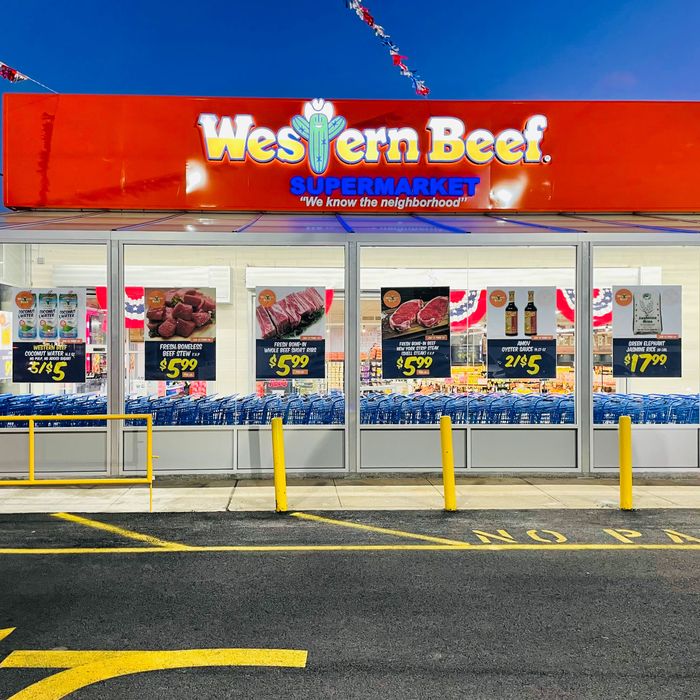 The newly reopened Western Beef in Queens.
Photo: Peter Castellana, Jr.
The crown jewel in the Castellana family real-estate empire is a 20,000-square-foot Queens warehouse wedged between a Home Depot and a row of mom-and-pop appliance stores. For five decades it was a busy grocery store that offered cheap staples as well as specialty ingredients for the neighborhood's Asian and Latino residents: dumplings, seaweed, chayote. As the flagship store of Western Beef, its once-orange exterior and its grinning mascot, Charlie the cactus, made it one of the most conspicuous businesses on College Point Boulevard. But in August 2018 it abruptly closed.
When I visited the building last summer, spray paint covered the windows, and the orange exterior had been covered in white. The only evidence of commerce was a man in a black ski mask hawking $15 watermelons on the edge of the building's empty parking lot. Inside, though, it was loud and bright, as a brigade of construction workers installed copper pipes and rows of refrigerators, part of a plan to bring the grocery store back to life.
Over the last half-century, this boxy building has transferred hands between three men named Peter Castellana. Peter Sr., the patriarch, who died in 2020 from COVID-19, used it as the headquarters for his mobbed-up wholesale meat business, which was accused by the government of food-stamp fraud and securities violations. His son, Peter Jr., who took full control of the company in 1996, converted the meat business into Western Beef and built dozens of outlets in New York's food deserts, then expanded to New Jersey and Florida. All along, he has tried to distance the company from his father's criminal associations. Now, at 61, he's cleaning up after another Peter — his son, Peter III, who replaced him as CEO of the parent company, Cactus Holdings, in 2013. Six years later, Peter III was forced to cede the company back to his father, who came out of retirement to reverse what his son had done. Before his father's return, the youngest Peter had begun shifting the company toward upscale real-estate development. The 40-year-old scion saw a better future in the dozens of properties that Cactus Holdings had amassed across the five boroughs at low prices and now were worth millions more.
With the grand reopening of the Queens grocery in December, it's clear that the father has won, at least for now. Peter Jr. and Peter III are both tan, short, and stocky, with jet-black hair and thick New York accents. Both have warm smiles and wear gold chains. The son's necklace, passed down from his father, features a crucifix pendant blessed by Pope John Paul I. They still meet regularly; on Sundays, the Castellana clan usually gets together for Catholic mass or dinner, and sometimes both.
The two seem to have sworn an omertà-style code of silence over how exactly their disagreements played out in the boardroom. But Peter Jr. is adamant that Western Beef stay in the grocery business for the low-income customers it has always catered to. "You can't be everything to everyone," he explained as we walked along a row of empty white shelves in the Queens warehouse. "Let someone else cater to the Whole Foods, to the upper income. I'll stick to the low income. That's what I know; that's what I do."
The rise of Western Beef mirrors New York's transformation from a city dominated by mob cartels to an above-board mecca of cutthroat capitalism. It begins with a son trying to shed his father's reputation as a tough guy for the Gambino crime family. In the 1950s, Peter Sr. was convicted of selling adulterated meat. In 1961, his wholesale company, Ranbar Packing, was found guilty of "defrauding the government of $200,000 to $500,000 in a scheme involving stolen food stamps." During the 1960s, he served four years in prison for bankruptcy fraud. In the 1970s, he lied to the Securities and Exchange Commission about the full scope and growing financial struggles of his business. And in 1981, he was charged with extortion after his employees threatened to break the legs of two small-time meat suppliers over an outstanding debt.
Like other mobsters of his generation, Peter Sr. sought to move beyond this history with generous donations and gifts to those in need. He gave to his church and dropped off turkeys to homeless shelters on Thanksgiving. A former law-enforcement official remembers Gambino boss John Gotti calling upon the Castellanas to provide free food for his annual July 4 blowouts in Ozone Park. "[Gotti] would call Western Beef to send over, you know, 1,000 pounds of hot dogs, and all the works," he said.
His son, Peter Jr., began unloading meat trucks for his father at age 12. He intended to go legit and began the Western Beef grocery chain in 1976. His first store operated out of his father's Flushing warehouse, which meant free space and cheap meat, but also risked linking him to his mobster father. In the mid-'90s, as Mayor Rudy Giuliani made it his mission to break the mob's grip on food distribution, Peter Jr. cut his father out of the business, hired former FBI and NYPD officers to work security positions, and contracted with an auditing firm that employed Bart Schwartz, one of Giuliani's former U.S. Attorneys. In 1997, the firm announced that it "did not find any evidence of organized crime influence or suspicious corporate affiliations or activities" at Western Beef.
Peter Jr. swears he never witnessed his father's unsavory practices, but found that New York (and its major lending institutions) deemed him a tough guy nonetheless. "I understood it's gonna take my lifetime to possibly clear up a name for the next generation," he said.
He operated only in poor neighborhoods in Brooklyn, Queens, and the Bronx. National grocery chains were then afraid to touch these Zip Codes, and there was no competition. "The pockets we were going into didn't have supermarkets," explained Santino Montalbano, Western Beef's former real-estate director. He said that they didn't have the luxury of Google Earth back then, and would instead jump in the car and drive "street by street, block by block." The company often set up shop near customers in public-housing projects. To save money, they'd scoop up lots just off major thoroughfares, and made aggressive offers for parcels they liked, even if they weren't on the market.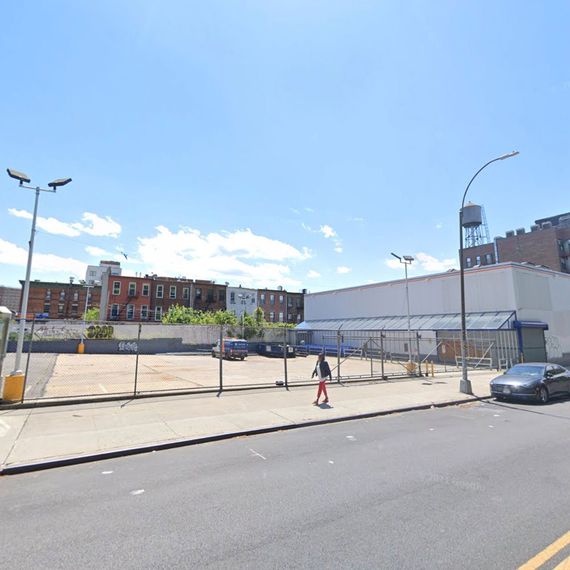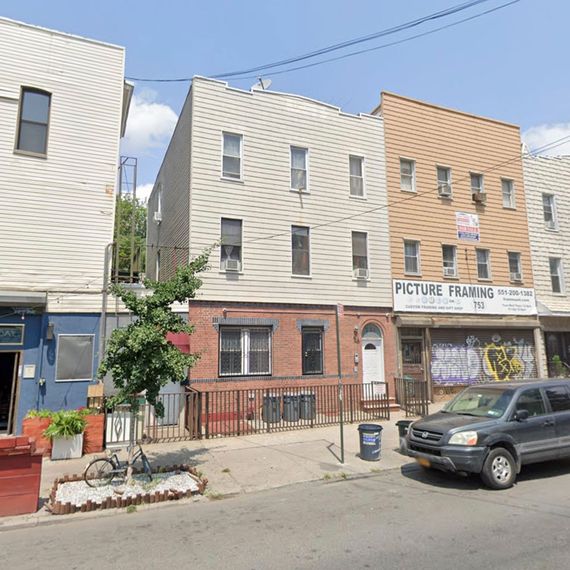 This strategy, born out of necessity, made Western Beef into a $300 million chain with profit margins that were well above industry norms, and today it operates 20 stores in the New York area alone. By the early 1990s, Charlie's face had popped up in more than a dozen food deserts in the city. Where the company saved money was in the stores themselves, where lower-quality products and poor conditions prevailed. Shortly after Peter Jr. took over Western Beef, the company was failing 60 percent of its sanitary inspections, compared to a high of 40 percent at other supermarkets.
The company's sprawling 140,000-square-foot headquarters in Queens, which features offices, a wholesale wing, and a store, has an impressive view of the Manhattan skyline and is now worth more than $16 million, according to the city's property-assessment database. The family has also scooped up many smaller properties across the five boroughs, from empty lots to modest residential and commercial spaces that bring in passive rental income. One is a three-story building located just under the Brooklyn-Queens Expressway in Carroll Gardens. Now worth nearly $3 million, it has 1,560 square feet of residential space on the first floor, plus two brightly renovated apartment units above it. To this day, Peter Jr. still drives around neglected neighborhoods, making offers on cheap parcels of land or buildings, even if he's unsure exactly how he'll use them. Cactus Holdings, the property arm of Western Beef, now claims to own more than 2 million square feet of real estate in the city.
Unlike his father, Peter III never really wanted to join the family business. He was drawn first to tech, then real estate. He ran a computer-chip business while attending NYU, and later used the profits from that venture to provide loans and investment to hard-up real-estate developers after the 2008 financial crash. While Wall Street firms once sneered at Western Beef, Peter III snagged a college internship at Morgan Stanley. But he always knew that the family expected him, as the oldest son, to step up and run the business. When, in 2009, his father invited him inside the company, he believed that he could bring the business out of the old world. "I can't help myself," he told me. "I see something that could be improved, and I improve it."
For Peter III, the gentrification remaking New York City's poor neighborhoods was a threat to Western Beef's low-income customer base, but also an opportunity to test a new business model. He believed that the company was worth far more as a real-estate portfolio than as a grocery chain. Some of those unassuming apartment buildings, modest shopping centers, and warehouses — not to mention the grocery stores themselves — are attached to air rights more valuable than the property's initial purchase price.
Before he was appointed CEO in 2013, his father sent him to Florida to turn around an underperforming store in Boca Raton. When the store succeeded, his father handed him the keys to the company, then semi-retired to the Sunshine State.
Once in charge, Peter III put his real-estate-first strategy into action right away. He shuttered seven Western Beef stores, nearly all of which he tried to convert into upscale residential developments. At a store in Long Island City, he found a residential developer to lease the property. They tore down the store and erected the Astor, a glistening apartment complex with rooftop views of the Queensboro Bridge. He also purchased a property in the Bronx, partnered with a developer, and hired an architectural firm to plan a nine-story, 159-mixed-unit development, which would have been one of the biggest projects in the borough.
After he emptied out the Queens flagship in 2018, Peter III pushed for one of the store's two commercial lots to be rezoned for residential use, hoping to put up a 100,000-square-foot apartment building. (He envisioned that the second lot could host a national outlet or a major Chinese grocer, perhaps with more apartments on top.) "I had a business plan, all the numbers worked out," he told me. "I had some of the best economical minds available to me."
He also, curiously, started a now-shuttered security firm. Called ISF Security and co-founded in 2016 with veterans of the Israel Defense Forces, the crew seemed to operate mostly inside Western Beef stores. A 2018 YouTube video shows a beefy ISF guard roughing up a Black customer who'd apparently stolen some bread. "It's for my baby," the man says before being roundhouse-kicked in the face. Similar stories of violence and intimidation have plagued Western Beef's internal security staff, which is run by law-enforcement veterans. (In a 2011 lawsuit that was later dismissed, a customer alleged that a guard knocked him unconscious simply for whistling in a store to find his children.)
This new direction didn't line up with his father's, who remained board chairman and often popped into company headquarters. Mike Harkins, a former FBI agent and Western Beef's recently retired security director, told me that Peter III's short-lived security firm was indicative of a broader strategy that "didn't make a lot of sense." Santino Montalbano, Western Beef's former real-estate director, said he didn't want to "get into the politics of the family," but added that, under Peter III, the company "was bleeding."
Peter Jr., for his part, felt his son was neglecting Western Beef, the family's bread and butter, while rushing into high-cost, high-risk ventures. Peter Jr. told me he'd always known his son was passionate about real estate, but said that this aspect of the business could only be expanded with profits from the grocery business. He also said he shut down ISF Security, but declined to explain why. "That's another whole story," he said. "You'll need another two days."
When Peter Jr. took back control of Western Beef, he halted the high-end residential projects that his son was planning. At the site of a recently reopened Western Beef outlet near the Marcy Projects in Bed-Stuy, developers had "offered us big, big money for the real estate," Peter Jr. said. "They wanted to put huge condominiums over there, like they're doing in the whole area." But he rejected their offer, and similarly backed out of his son's Bronx residential project.
Peter III denied that the business had declined under his tenure, and said that he left the company to focus on real estate and be his own boss. "I can do it on my own," he said. "I am doing it on my own." A year after his father's return, he started a real-estate firm, Cactus Asset Management, with his brother, Andrew. They manage more than 25 mixed-use developments and Western Beef properties where he is a part- or full-time owner (he is still a major shareholder in Western Beef). He expects his company will continue to develop residential projects that are anchored by Western Beef grocery stores and other retail businesses in "ripening" areas like Carroll Gardens and the Bronx. Most of all, he's relieved at his newfound autonomy. "There's something about going home on a Sunday and having dinner with my family and not talking about business that is pleasant," he said.
He's also open to retaking his former title at some point down the road. However, as we toured one of his commercial properties in Prospect Heights, success as a developer still seemed to be out of reach. The three-unit space had just one tenant, Shining Smiles Daycare, though he said he'd soon announce others, as well as more ambitious projects with more square feet. "Real estate is a time business," he explained.
The pandemic-fueled grocery-store boom has made Western Beef extremely profitable over the past two years, and Peter Jr. wants to keep growing. Recently, he paid $20 million to purchase a defunct gym in the Bronx to develop into another grocery store, which will largely serve nearby residents of Section 8 housing.
But in a city of increasingly upscale-grocery and specialty-food stores, not everyone is in favor of that ethos. In December 2020, a Western Beef store on the Upper West Side that largely served residents of the Amsterdam Houses projects lost its lease. Local assemblymember Linda Rosenthal tried to save it, arguing that "the community desperately needs a full-service supermarket with lower price points to ensure that low-income New Yorkers can continue to afford food in the neighborhoods they live in and helped build." But the landowner, Brodsky Holdings, replaced it with Brooklyn Fare, a gourmet grocer that agreed to pay far more rent.
"When you see a store like Western Beef replaced by Whole Foods, the household costs to a poor family go up significantly, which can push them somewhere new," said Matthew Kwatinetz, a professor of real estate at NYU and director of the school's Urban Lab. Moreover, when an anchor store like Western Beef shutters, it also sends signals to nearby property owners to either jack up rents or flip their buildings. He believes that the family's deep and expanding roots in the city are, on the whole, positive.
"Who would think that a once-mobbed-up family would stop powerful market forces and, quite often, be for the people?" Kwatinetz asked me. "It's confusing, but it kind of makes sense." The Castellanas' healthy skepticism of outsiders has kept their massive portfolio out of the hands of developers. One could almost say that Western Beef provides a bulwark against gentrification in the low-income areas where it has set up shop.
Like his father, Peter Jr. insists that this is all part of the family's mission to feed the poor and support the community. But for customers of Western Beef, that rhetoric does not always mean fresh food. For decades, customers have complained about mislabeled seafood, rotten meat, and unsanitary store conditions. The company has been accused of tax tricks, wage theft, even intimidation. Despite Western Beef's troubled history, the city selected it in 2011 as the inaugural partner in the Food Retail Expansion to Support Health (FRESH) program, which aimed at establishing more grocery stores in food deserts. While the program's track record in achieving its goals was less than stellar, according to The City, Cactus Holdings' aggressive lobbying of Eric Adams, then Brooklyn borough president, seemed to help the company get another round of FRESH subsidies in 2018. On a recent trip to the company's Prospect Avenue store in the Bronx, I saw rotten produce, expired yogurt, and smelly, questionable meat. Peter Jr. argued that quality is always improving. "If we see a problem, we clean it up, we fix it," he said.
Last year, more than 100 local customers petitioned Peter Jr. to do better. "Give us a choice," the petition reads, "or leave our neighborhood!" When the Flushing location closed, in 2018, some residents lamented its loss, but one posted on Facebook, "I'd rather eat a city rat [than] that garbage low-quality beef." "Sometimes I've had to bring [the meat] back because it's no good," one elderly customer told me. Food activist Marilyn Moore, who organized and submitted the Bronx petition, accused Western Beef of "food apartheid." But she also noticed that the company had listened to some of her demands. The Bronx outlet was freshly stocked with organic options, including various oats and flours from Bob's Red Mill. "I am so happy they have this as an oatmeal option," Moore said enthusiastically. "This is what joy looks like."
In late December, Peter Jr. was buoyant as he walked the aisles of his Flushing flagship on its grand reopening on a chilly Saturday. As Christmas music was piped in over the store's intercom system, customers, most of them Asian and Latino, perused shelves of fruit, vegetables, beef (of course), and, for the first time, live seafood in water tanks.
Peter Jr. told me he'd invested roughly $1.2 million to get this store back in shape, a tribute, of sorts, to his late father. It was the building that his dad had bought and first developed, the place where Peter Jr. learned the family business, then launched his own venture while sleeping on a weathered couch in the building's back office. (As he'd overseen the finishing details of the relaunched grocery store, Peter Jr. often wore one of his father's favorite jackets.)
He told me that family members planned to drop by for the opening, including his son, who'd shut down the store four years ago. He reiterated that Peter III has a "good mind for the real estate and developing," but also that his business strategy had been "premature." He further made clear that he has no plans of relinquishing company control any time soon. "I just want to get our business back," he explained. "This is my baby. This is what I live for."