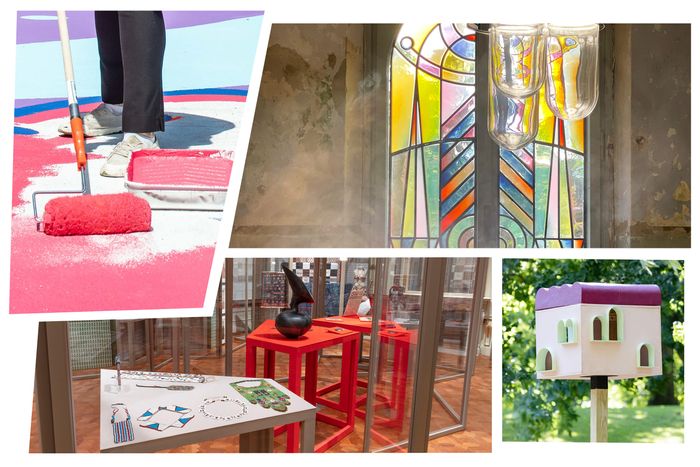 Photo: Jane Kratochvil, Lukas Doenz, Liz Ligon/Courtesy Brooklyn Botanic Garden, Matt Flynn/Smithsonian Institution
The objects, designers, news, and events worth knowing about.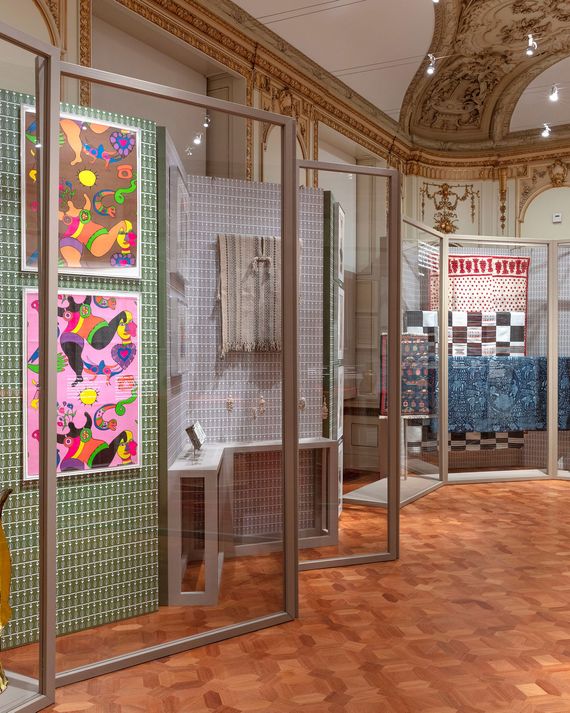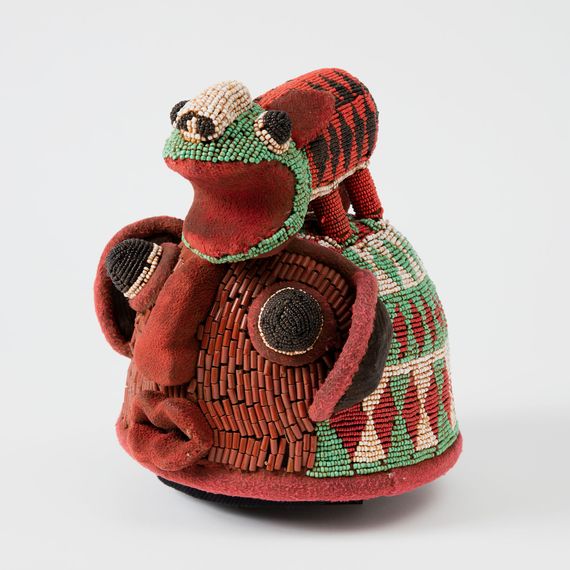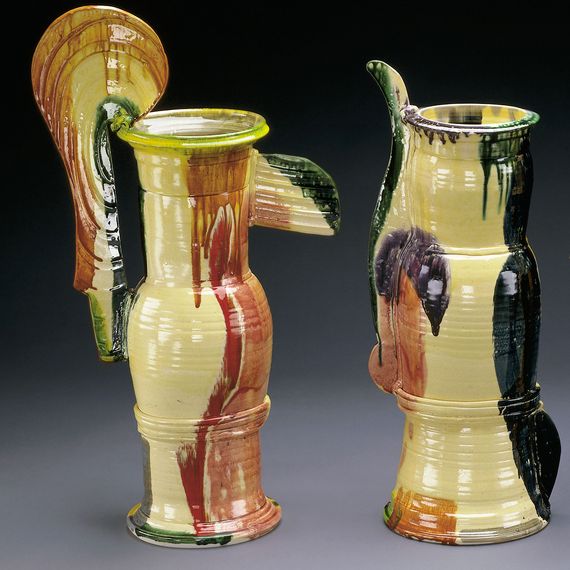 "Since I was a child, I've been guided by my eye and my heart, and nothing has changed," says Duro Olowu, the British Nigerian fashion designer who has curated the latest exhibition in the Cooper Hewitt's "Selects" series, which invites artists and designers to resurface favorite pieces from its permanent collection of over 200,000 items. Olowu insisted on visiting the museum's warehouse in person to handpick the works: prints by Niki de Saint Phalle, a coin-encrusted copper table by Cheryl R. Riley, a Sun Ra album cover, and a number of historic and contemporary textiles. His selection was guided by the theme of "pattern," which, Olowu says, is not about textile prints but about his own way of seeing the world, fueled by curiosity and an insatiable hunt for art with integrity. Through August 28.
Fourteenth Street's transformation into a busway from 6 a.m. to 10 p.m. has been remarkable — and not just because crosstown travel is so much faster or because noise and congestion have given way to a quite pleasant walking experience. Part of the work has also included the installation of a cheery, bright roadway mural: an asphalt-art project that also helps slow traffic down and reduce crashes. This one, by the Brooklyn artist Ji Yong Kim, strikingly depicts a koi pond, surely the most placid thing ever to appear on 14th Street. We really ought to see more of these pedestrian-safety interventions all over New York.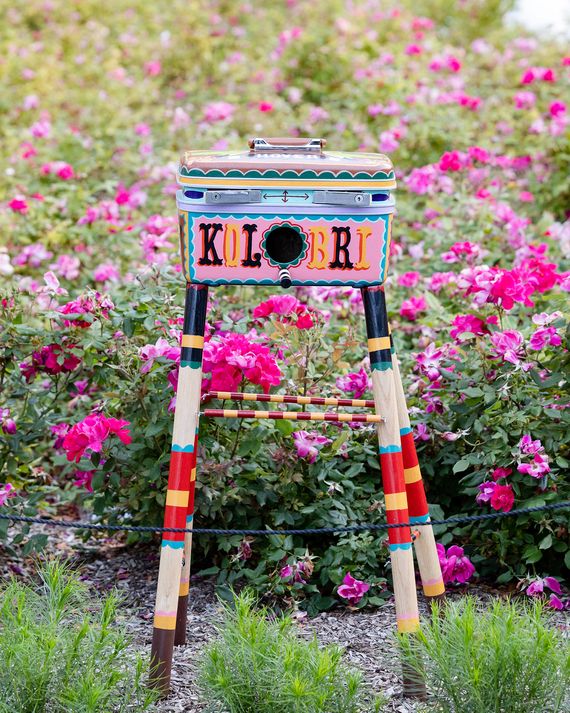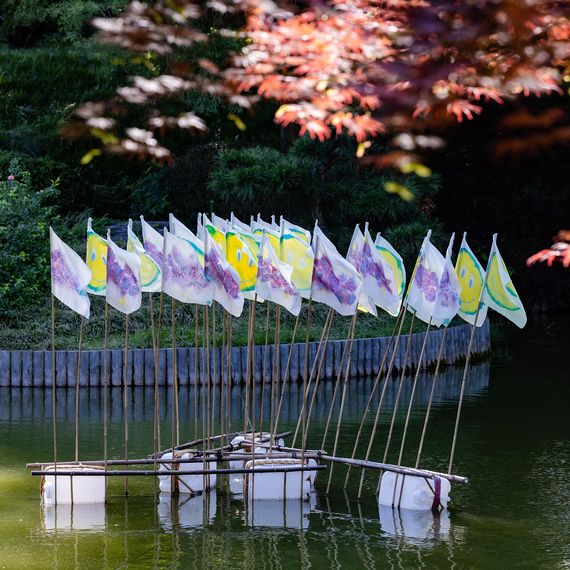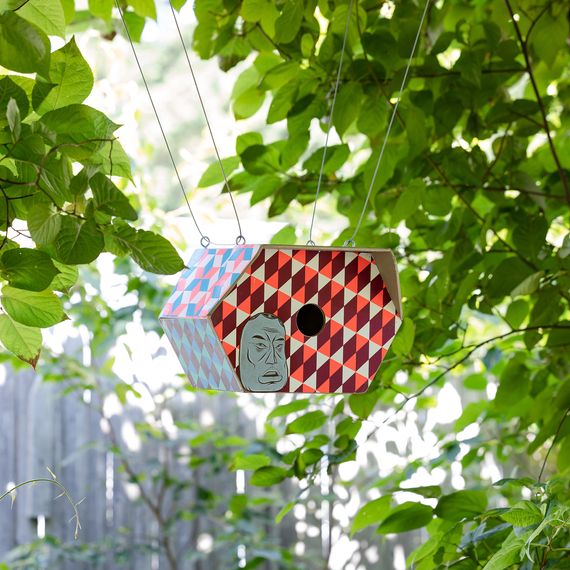 Odd spring sprouts are poking up at the Brooklyn Botanic Garden: a tiny aluminum hot-dog cart, a mahogany totem stacked with round stone cutouts, a dozen flags floating in a pond on repurposed plastic jugs. They're all part of "For the Birds," an exhibition of 33 architect- and artist-designed birdhouses and the latest example of the consistently satisfying one-thing, many-ways design-show conceit. It's an impressive group here, including Tom Sachs, Steven Holl, and Walter Hood. "For the Birds" takes the brief one step further: Each house is tailored to one particular avian species of the many inhabiting the garden.
I was particularly fascinated by the story behind Roman and Williams's 100 Martin Inn, which was designed specifically for the purple martin, a small swallow with dark-blue feathers and iridescent wings that shine violet. Humans have a long history of making houses for them, from gourds that Indigenous people carved and placed in agricultural fields to encourage the birds to eat insect pests to 19th-century birdhouses with porches and ornate windows. You can even buy pagodalike structures specifically designed for purple martins at Walmart. The birds now rely on these man-made structures to hold their nests, which has led to a serious problem: There aren't enough structures for them. Invasive species now dominate areas where purple martins would nest — sometimes killing them and taking over their homes — and their population has been crashing. Structures like this one, which looks like a stack of traditional gable-roofed birdhouses, could provide the refuges they need. Through October 23.
More wildlife! At Milan Design Week, New York designer Kickie Chudikova presented an installation inspired by insects. There's a pink-and-yellow tufted rug whose pattern is based on the carapace of Calidea dregii, a beetle with a spotted back; a mouth-blown glass pendant inspired by insect eyes; and a lounge chair that is an homage to a queen bee. Chudikova got the idea for the series after learning that 40 percent of the world's insect species are threatened by extinction.