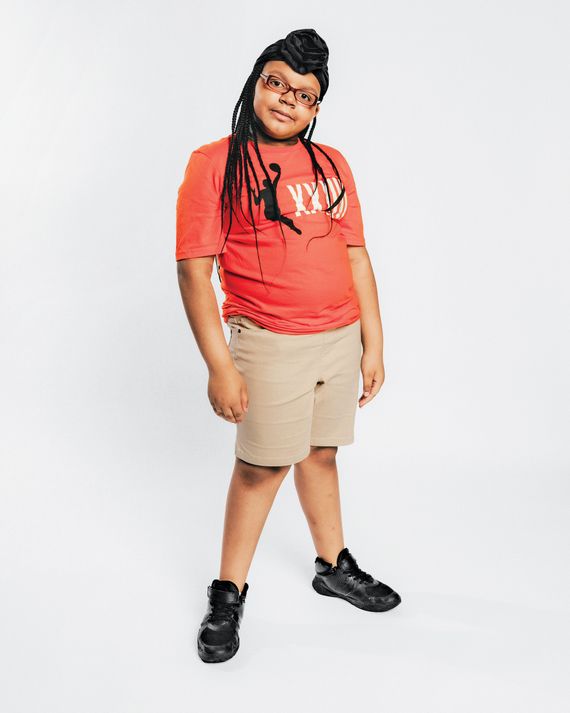 Annastasia Tobin (pictured above)
First-grader, Newark, New Jersey
I assume you're a big Liberty fan.
We've watched Liberty games on TV since I was 4 years old. Mommy K, my mom's girlfriend, got us the tickets.
What was the best part of the night?
When we got to take pictures with the players. We met Kahleah Copper, and I took a picture with her. And the shouts. My favorite word to shout is "Defense!"
What else do you like to do?
I love to dance, even in my room at night. "Purple Rain" is my favorite song. I want Prince to come to my birthday party, but Mommy tells me he's dead.