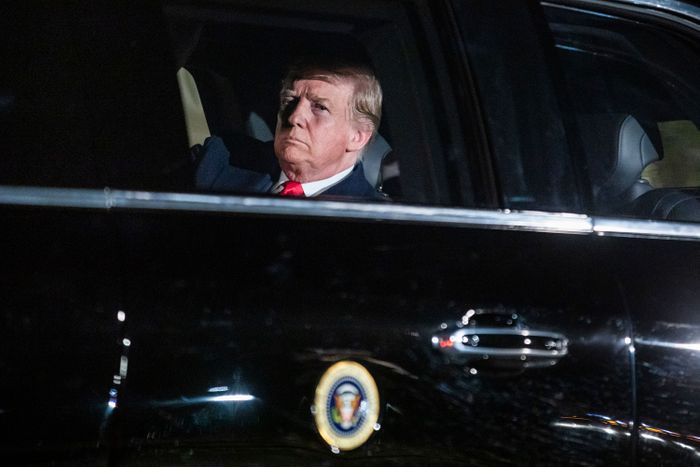 Photo: Jim Lo Scalzo-Pool/Getty Images
Donald Trump has long insisted that his Secret Service prevented him from joining the mob who stormed the Capitol on January 6, and now we know that struggle apparently took place in a moving vehicle: According to testimony shared by a top aide to Mark Meadows on Tuesday, our then 75-year-old president attempted to wrestle the steering wheel of his SUV from a Secret Service agent while being escorted away from the riot.
Cassidy Hutchinson, the former aide, said that White House deputy chief of staff Tony Ornato told her the story of the car fracas after the president's motorcade returned to the White House. Trump allegedly screamed, "I'm the fucking president, take me up to the Capitol now" while reaching for the steering wheel of the Suburban. The president then lunged at Secret Service member Robert Engel, who was driving at the time. "Sir, you need to take your hand off the steering wheel," Engel said.
The whole thing sounds predictably unhinged. Trump might have had an easier time getting there had he just stuck with his original plan: "We're going to walk down to the Capitol," he told the assembled mob. "I'll be there with you."