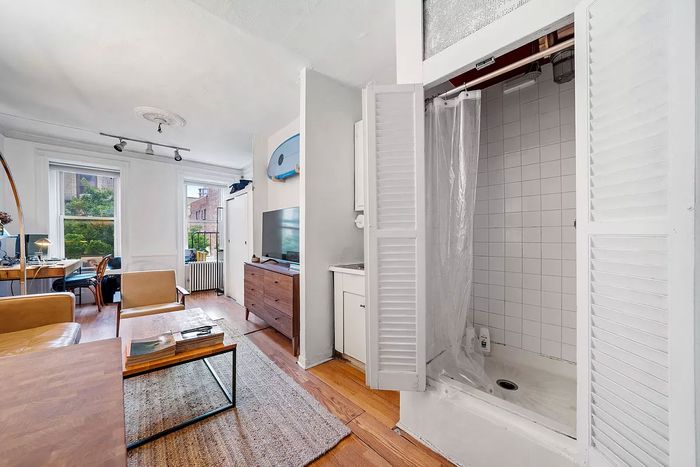 Photo: Courtesy of Compass
For $1.5 million, you can nab this "West Village diamond in the rough" that offers beautiful light, wood floors, and incredible views — of tree-lined West 10th Street and also someone taking a shower in your closet.
The co-op, which is actually two separate apartments divided by an exterior hallway, is listed as a "renovation project" and an opportunity to "create your dream two-bedroom." The current layout is a pair of mirrored one-bedrooms with pocket kitchens on the top floor of a five-story walk-up. Space is tight, which is presumably why each features a shower in a small closet in the main living space.
The showers are framed by shuttered doors that, when closed, evoke what I imagine is the feeling of hiding from a killer; the listing, perhaps appropriately, ends with the following warning: "If you're reading this … it may be too late."