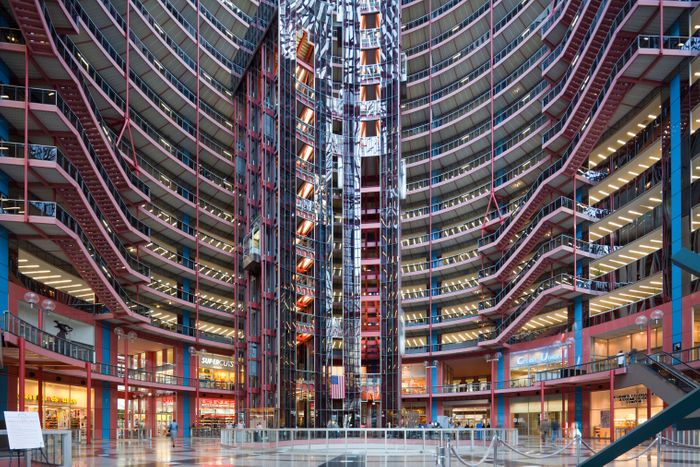 Photo: B.O'Kane/Alamy Stock Photo
For years, it looked like the James R. Thompson Center, Helmut Jahn's postmodernist government building in downtown Chicago, might be demolished. The 1.2 million-square-foot structure, completed in 1984 and known for its dizzying 17-story public atrium, racked up $326 million in deferred maintenance and cost $17 million a year just to operate. In 2015 the state government decided to offload its money pit, and it's been largely empty ever since. To save it, preservationists pushed to landmark it and added it to a list of the most endangered architectural sites. The city courted Amazon to raze the Center and build HQ2 there. Jahn himself cooked up a plan to bring the building into solvency by tacking on a new skyscraper next to it. In 2019, when the state finally authorized its sale, Illinois governor J.B. Pritzker said, "The Thompson Center has outlived its useful life in its current state." Now, it finally has a new owner: Google, which bought the building for $105 million and plans to use it as a second Chicago headquarters.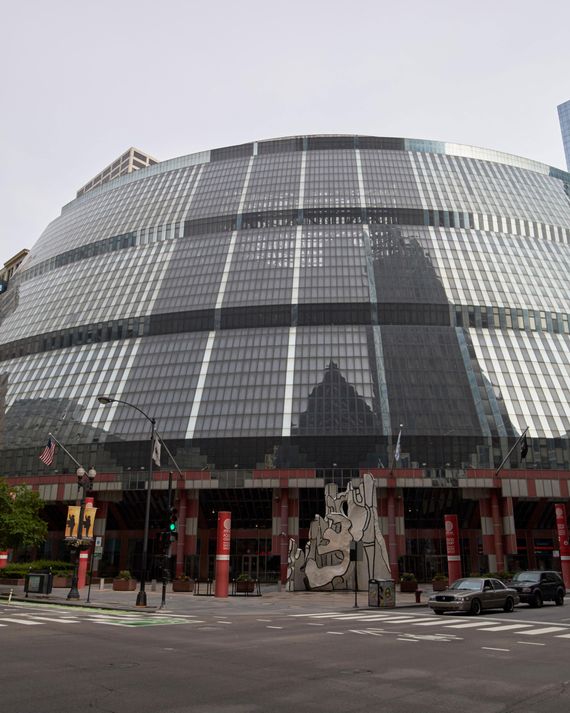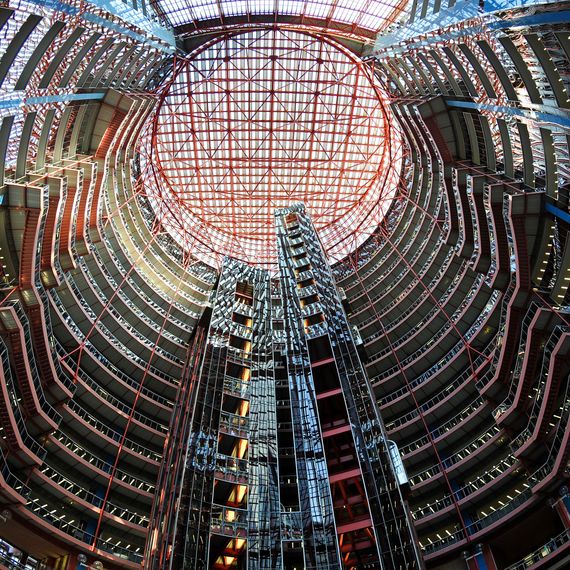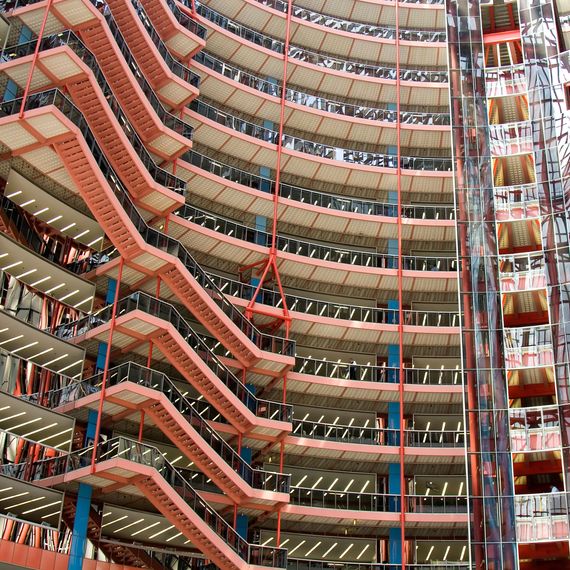 For those worried about its preservation, it's a good sign that a company like Google bought the building. Tech is one of the few industries that actually invests in architecture, at least in the form of corporate one-upmanship through billion-dollar campuses designed by celebrity architects like Thomas Healtherwick, Bjarke Ingels, and Frank Gehry, and ambitious company town projects. Over the past few years, companies like Apple and Google have leaned into the adaptive reuse of historic structures, which involve painstaking and expensive restorations. The resulting spaces are often breathtaking. Apple opened stores in the historic Tower Theater in Downtown L.A.; a Carnegie Library in Washington, D.C.; a post office in Soho; and a Beaux-Arts bank on the Upper East Side. Google, which has moved into a landmarked airplane hangar in Los Angeles and an Art Deco office in Chelsea, has a pretty good track record when it comes to these projects, as architecture critic Paul Goldberger pointed out on Twitter. Plus, it has deep enough pockets to do adaptive reuse well. Jahn, who died last year, even hoped a tech company would move in.
At a press conference announcing the purchase, Google executive Karen Sauder said that the company planned to '"thoughtfully update this building to our high sustainability standards while respecting its iconic design." Google is working with the architecture firm Jahn and developer the Prime Group on updates to the Thompson Center, which are expected to be complete in 2026. It declined to offer any more specifics, but in a blog post, the company said that it wants to turn it into a "Class-A environmentally friendly office," which will likely mean replacing the single-pane curtain wall with more energy-efficient glass; overhauling the heating, ventilation, and cooling systems; and re-doing the lighting. Let's hope that it nixes the preliminary renderings released by the Prime Group last December, before the purchase, which significantly toned down the atrium and made the building a colorless shadow of its former self. After all, it's already done up in Google's signature red and blue.