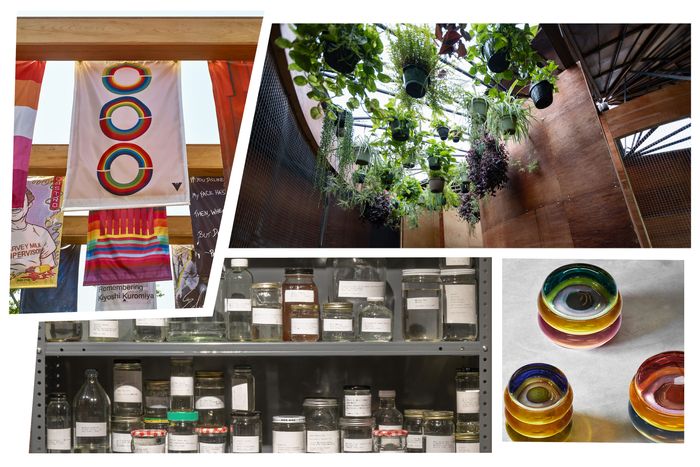 Photo: Peter Murdock, Katherine Abbot Photography, Charles Benton, Riccardo Gasperoni
The objects, designers, news, and events worth knowing about.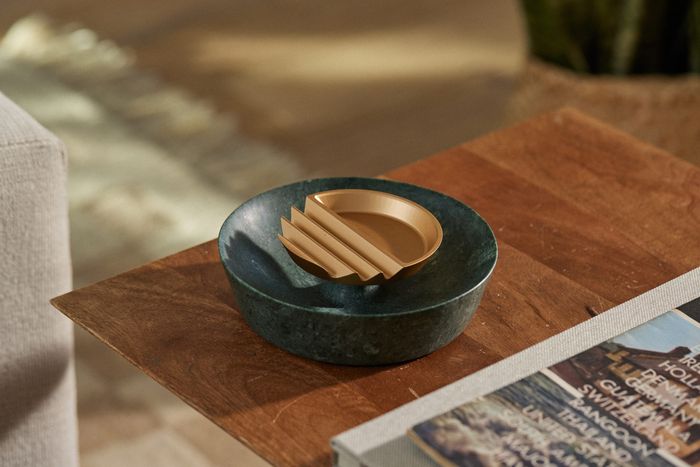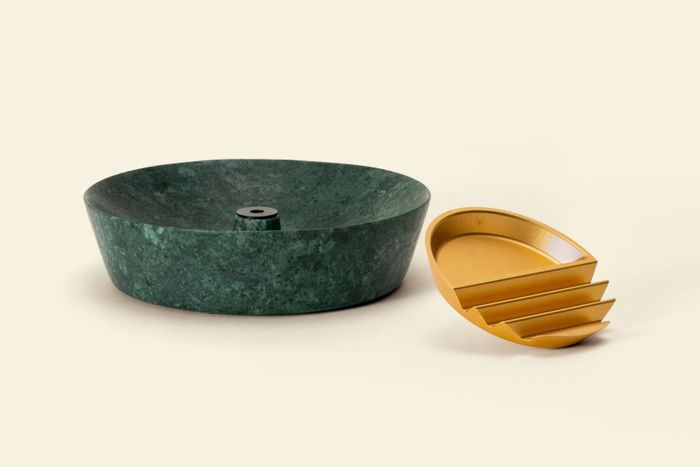 When Seth Rogen gave Architectural Digest a tour of his weed palace — the Los Angeles bungalow where his cannabis brand Houseplant is headquartered — he showed off his vintage-ashtray collection and the details that separate the good from the great: how a joint rests, how much ash it holds, how easy it is to clean, and, of course, how good it looks. Careful study of Rogen's favorites influenced Houseplant's new Ridge ashtray ($150), which is both functional and lovely to behold. It's got a heavy green-marble base and a ridged gold-finished aluminum top that screws off when you need to clean it. Naturally, the piece was also inspired by a stoner snack. As Rogen and his business partner Evan Goldberg describe their thinking: "First there were potato chips, and then they added ridges. We've done the exact same thing to the ashtray."
Trailblazers Park in Fire Island Pines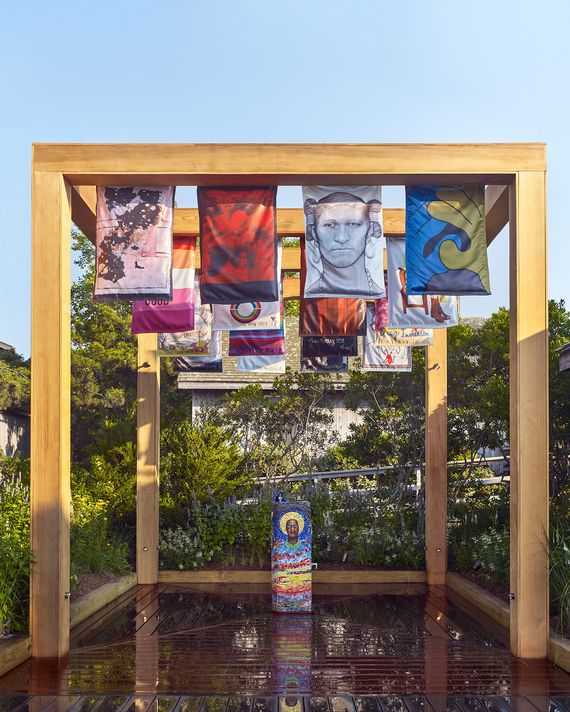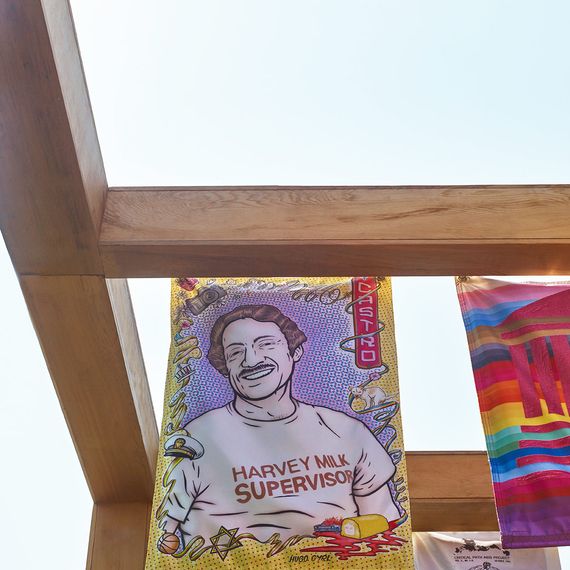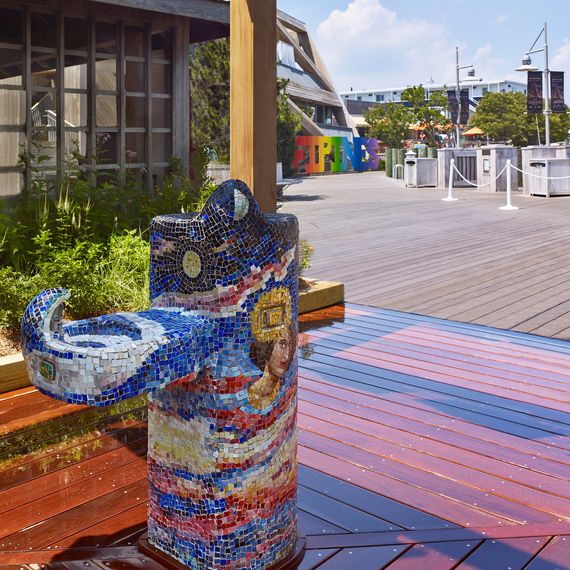 Trailblazers Park, a new Fire Island Pines monument honoring LGBTQ+ activists and artists, was unveiled on July 16. Visitors to the Pines will see the striking installation as soon as they disembark from the ferry. The Fire Island Pines Property Owners Association sought to create a symbol of racial solidarity after the 2020 Black Lives Matter uprisings, and the park is composed of a wood pergola strung with flags dedicated to underrecognized figures: We'wha, a two-spirit (a third gender with masculine and feminine traits) Zuni leader from the 19th century; Bayard Rustin, a civil-rights activist who helped establish the Congress on Racial Equity; and Carmen Vázquez, a Puerto Rican activist from Harlem who was the founding director of the Women's Building in San Francisco. The flags — made by contemporary artists like Lyle Ashton Harris, Wolfgang Tillmans, and DonChristian Jones — shade a public drinking fountain, the first in the Pines. It's adorned with a mosaic of trans activists Sylvia Rivera and Marsha P. Johnson by the artist TM Davy, who conceived of the installation.
In Drawing a Line Backwards, an archive of water samples and a book, artist Marco Barrera alludes to the central role that taming the substance plays in New York City's development, from covering up ponds to filling in creeks and directing rain into storm drains. The piece is part of in "In Practice: Literally Means Collapse," a SculptureCenter exhibition curated by Camila Palomino that focuses on physical and social infrastructure. For years, Barrera has collected and bottled water samples from mundane and historically significant locations like a Vermont quarry that provided decorative stone for the city's municipal buildings, a Catskills reservoir that supplies the city's drinking water, and various public fountains. Over time, the samples — stored in assorted jugs, jars, and spice bottles — have turned various shades of yellow, pink, and green due to the organic matter present in the sources. The color shifting makes the artist's point: Even as we seek to corral and exploit natural resources, we can't fully control them (on view through August 1).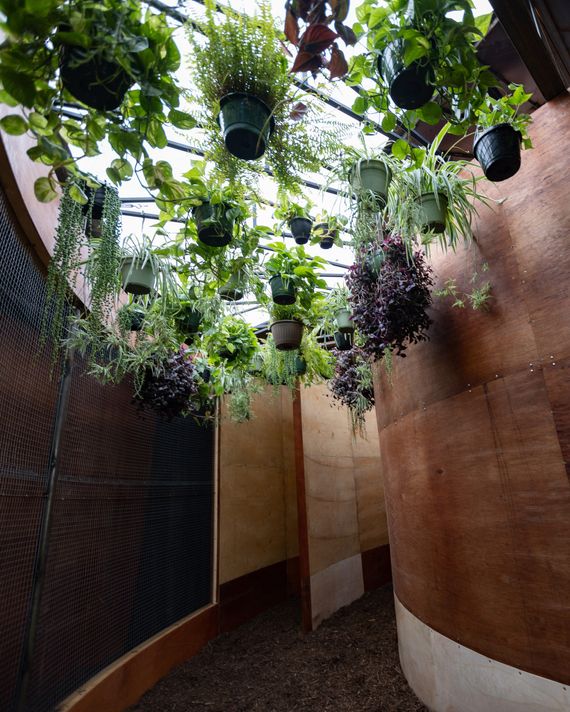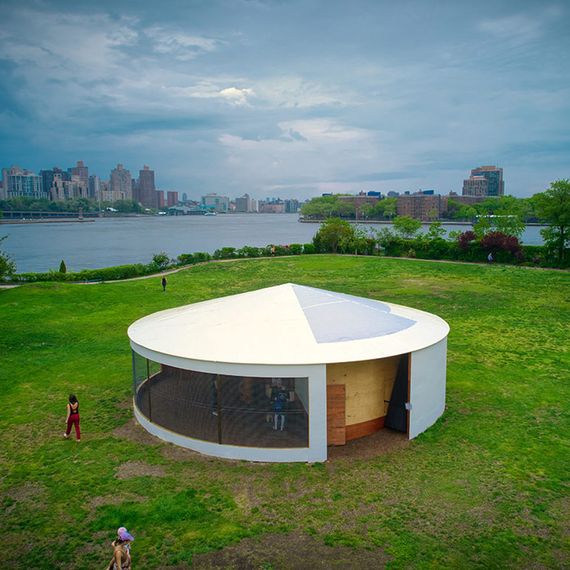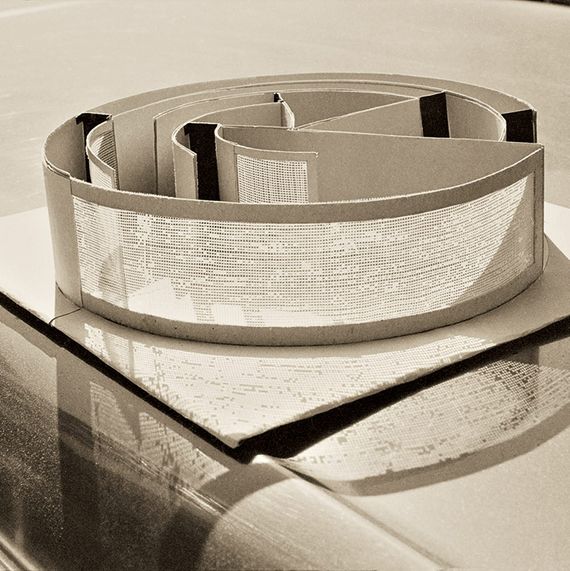 In the early 1970s, Brazilian artist Hélio Oiticica hoped to build one of his "penetrables" in Central Park — the labyrinthine installations he made that re-created what it's like to wander through the narrow alleys of Brazil's favelas. He proposed a wood-and-mesh structure composed of concentric circles, filled with plants and image projections, but was never able to get a public commission before his death in 1980. This year, the Socrates Sculpture Park and Projeto Hélio Oiticica finally built the late artist's piece outside in a publicly accessible space, as he intended, in conjunction with "This Must Be the Place: Latin American Artists in New York, 1965–1975," an exhibition organized by the Americas Society (on view through August 14).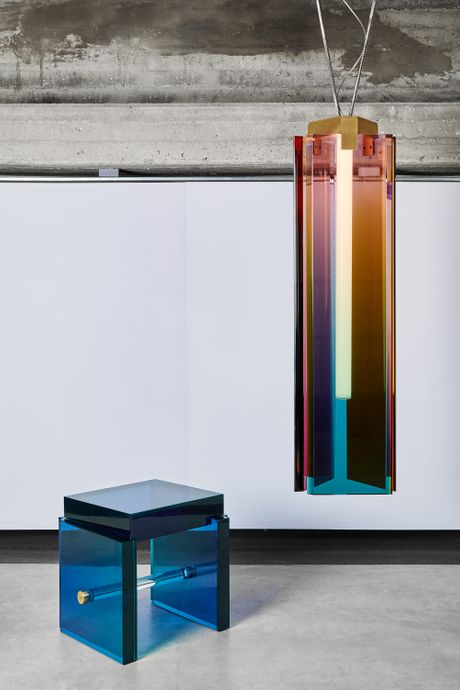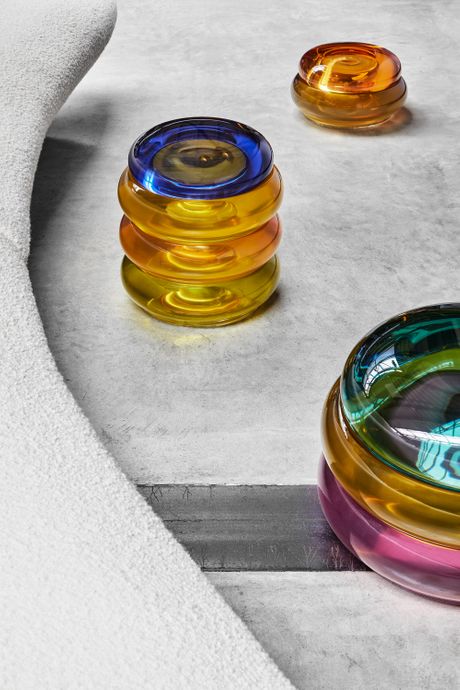 In their Lake Como studio, furniture and lighting designers Draga Obradovic and Aurel K. Basedow experiment with cast resin, one of their preferred materials. On a recent visit, Nina Yashar, the owner of Milan's influential Nilufar Gallery, played with their vivid creations, intuitively stacking the iridescent slabs and knee-high orbs. Yashar and Draga & Aurel liked the results so much that they turned the compositions into Candy Box, a collection of side tables and ceiling lamps that look like colorful confections.