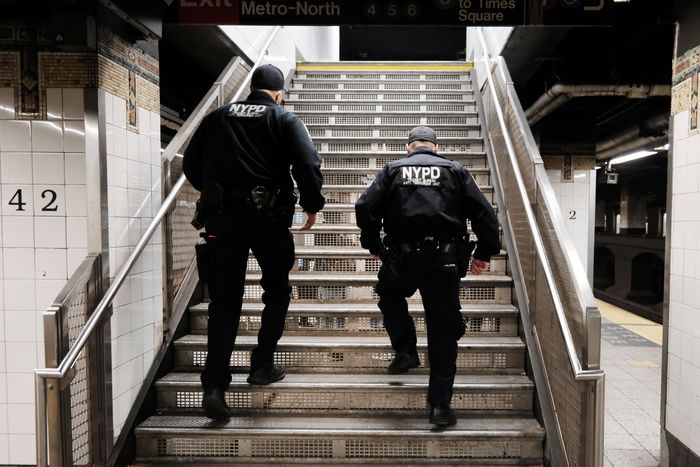 Photo: Spencer Platt/Getty Images
It's getting easier to become a cop, according to people who previously thought it was hard to become a cop. As the New York Post reported on Tuesday, the NYPD is changing the requirements of the Job Standard Test that would-be officers have to complete in order to begin a six-month training period at the Police Academy in Flushing. The test used to involve scaling a flat six-foot barrier; now, according to the Post, the "barrier surmount" takes place on a chain-link fence and candidates are given an additional minute to climb it. An officer on Reddit described the old test as "pretty simple if you're in decent shape," though he once saw a guy "hurt his ankle." Other cops, who also had to climb a wall instead of a fence, are angry about the change. "If you can't pass the basic requirements for being a police officer, you shouldn't be one," a veteran officer told the Post.
Sources told the Post that easing the test requirements was a response to an apparent exodus from the NYPD (and an embarrassing compilation video going around of candidates failing the test). The Post reported that 2,119 cops have left the force so far in 2022; still, the NYPD remains the largest force in the country, with around 35,000 uniformed officers and 14,000 civilian full-time employees, according to a state comptroller report from February. Mayor Eric Adams has also said he's willing to hire more. And now all of them will have to know how to climb a fence instead of a wall, which seems low on the list of problems to have with the NYPD.