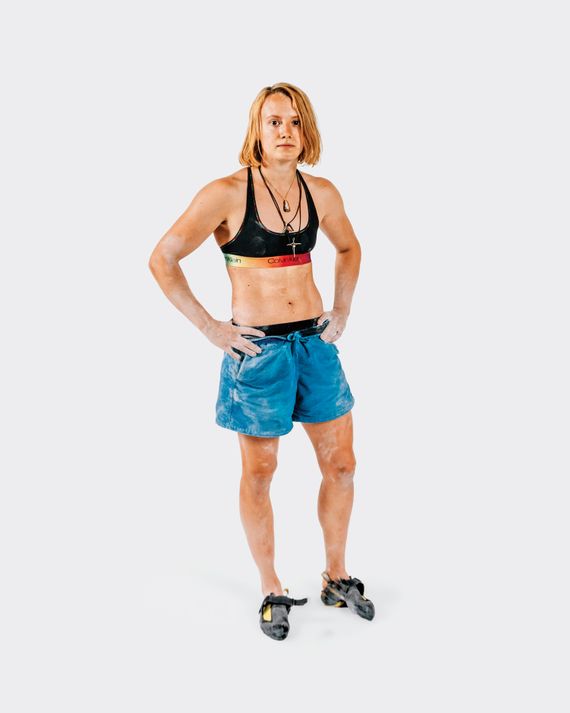 Photo: DeSean McClinton-Holland
Galina Parfenov (pictured above)
Rock-climbing coach, New Haven, Connecticut
Do you commute here every day from New Haven?
No, I kind of hop around a bunch of different gyms all over Connecticut and the city, depending on the day.
When was the first time you climbed?
I was 12, in seventh grade. I was taking art classes outside of school, and my art teacher asked me if I wanted to go climbing with her. I was like, "Sure, why not?" I was wearing a pair of skinny jeans, and I remember thinking, This is probably not the best outfit.
How did you become a coach?
I was a biochemistry major, but I think it was my senior year when I was just like, Wow, I really don't care about any of this. I finished school, went back to Connecticut, found a very small gym super-close to my parents' house, and literally wrote the owner an email asking if I could sit and watch and learn a little bit about coaching. He emailed me back, and he was like, "Yeah, you're really not qualified, but I found your YouTube" — I had a couple of viral climbing videos that everyone knew me for — "and you seem kind of badass, so come by."