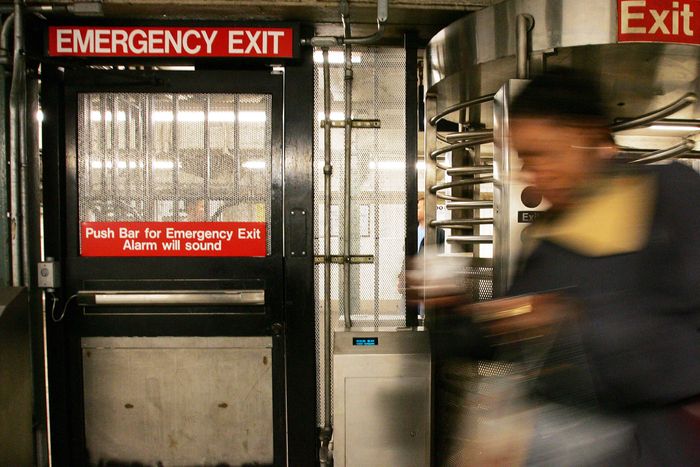 Photo: Ron Antonelli/NY Daily News via Getty Images
At 12:16 a.m. on Tuesday, August 23, at a subway stop I can't identify but maybe you can, a dog hopped up on its little hind legs and opened the emergency gate for its owner, who then walked through it with a friend. The dog — wagging its tail, furiously enjoying itself while breaking the laws of men — was caught in the act in a video posted by the Subway Creatures Instagram account.
The New York Post, alarmed by the video, wrote an article headlined "Brazen NYC fare beater trains his dog to open subway emergency gates" and warned that fare evasion is up to "12.5% on subways and 31.5% on buses," according to a recent survey. In the comments of this article about an Instagram post of a dog pushing open a door with its plump little paws, readers remarked that Cy Vance is somehow to blame and that such dogs, prancing around like stout ponies while opening subway gates, are the reason car owners will be subjected to congestion pricing, which one reader alleges will "tax car drivers to buy the votes of the bus/train riders." The dog had no comment.