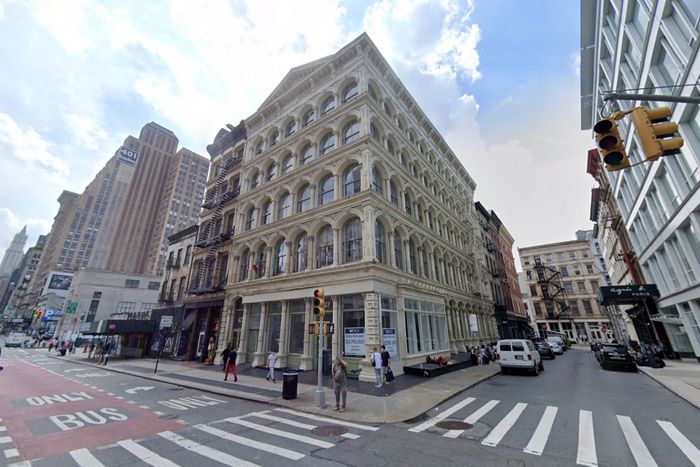 The best thing about weed is being high, but imagine learning other things about weed without being high. This is the concept of a new "immersive cannabis experience" that is coming to Soho in the fall, called the House of Cannabis NYC — THCNYC for short. Robert Frey, the man behind Las Vegas' Pure and the Pussycat Dolls Lounge, just signed a lease at 427 Broadway to open his weed museum, in which there will not be any weed.
Frey told the Real Deal that the project would include exhibits about the history of weed and weed-inspired art, including "LED light shows, sound technology, digital journeys, and even smell to create an all-around 4-D experience." The idea is to be a "gathering place" for New York's cannabis community. (This is despite the fact that such a gathering place already exists at bodega ice-cream freezers across the city at 1 a.m.)
THCNYC will join the Museum of Ice Cream, the Sloomoo Slime Museum, and the Museum of Women on the stretch of Broadway that I think we can all agree is the new, and more culturally significant, Museum Mile.