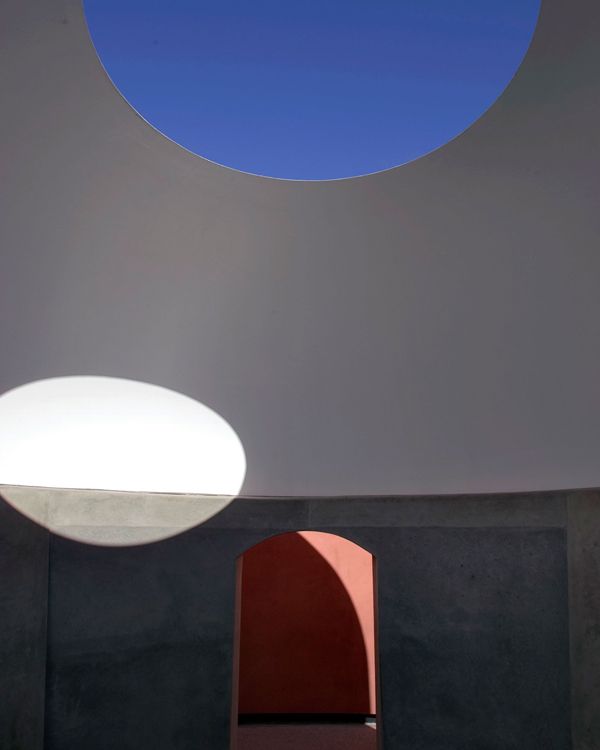 Photo: Carlos Avila Gonzalez/San Francisco Chronicle via Getty Images
James Turrell's artworks are invitations to see. "My work has no object, no image and no focus," he describes. "With no object, no image and no focus, what are you looking at? You are looking at you looking." It's a perspective that guides his "Skyspaces," rooms with open ceilings that treat the sky as an ephemeral canvas. Since designing his first Skyspace in 1974, Turrell has made nearly 90 more around the world, some built into the side of a mountain, others engineered to host musical performances. And one is coming to Friends Seminary, a private K–12 Quaker school in Gramercy, in 2023.
Turrell is a practicing Quaker, a religious group that believes God guides them through an "inner light." ("For me, light is nutrition, almost like food," Turrell once said.) When he lived in New York, he worshiped at a meetinghouse near Friends Seminary and struck up a friendship with Robert Lauder, who heads the school. Eventually, Lauder invited him to create an artwork. (He's made Skyspaces for Quaker meetinghouses, and his installation at MoMA PS1 echoes a meetinghouse's architecture.) "I was anticipating an interior light installation," says Lauder, "but the moment James arrived, he said, 'Take me to the roof!'"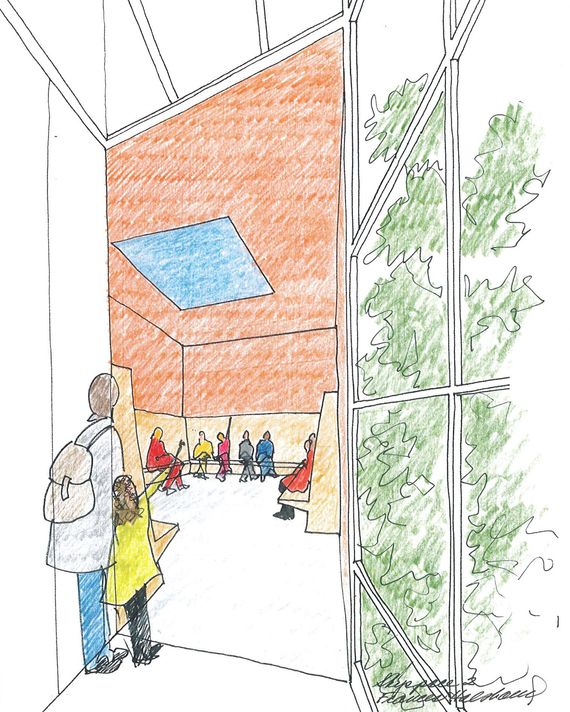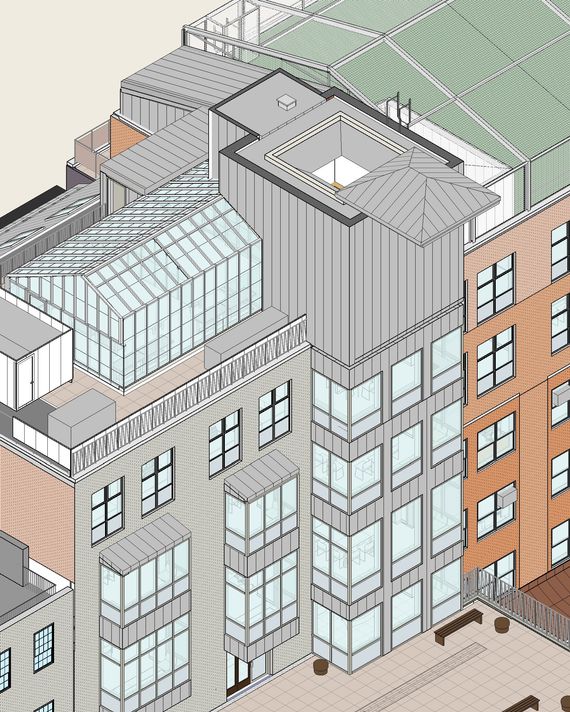 The Friends Seminary Skyspace, Turrell's first for a school, will be a cube that's 20 feet on each side and will hold up to 22 people at a time. Most significantly, though, it will be open to the public free of charge (though reservations will be required) — a first for a Turrell in New York.