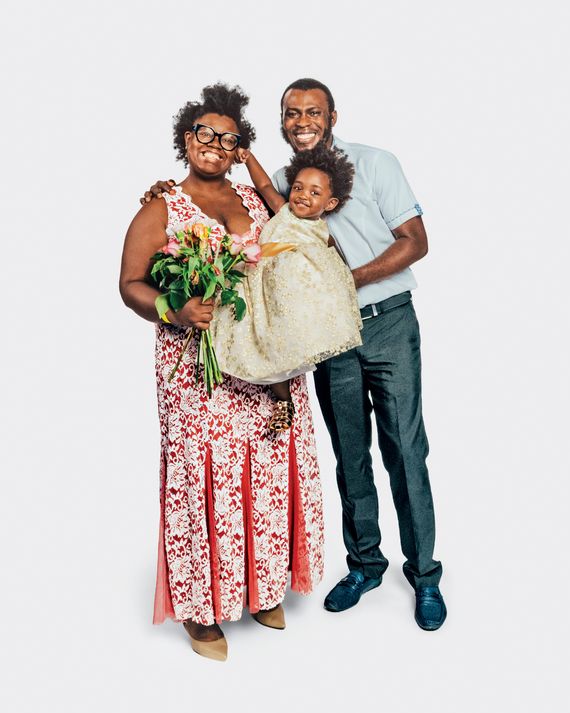 Photo: DeSean McClinton-Holland
Charline Ogbeni and Taiwo Ajibodu (pictured above)
School counselor and factory worker, St. Albans and Bushwick
Who do you have with you there?
Charline: My daughter, Sofia-Michele. She was a little distracted because one of the volunteers, who was wearing wings, was passing around bubbles. So she blew bubbles for the majority of the ceremony.
When did you two meet?
Charline: During the pandemic. I'd been trying to separate legally from my former husband, but the court system was too chaotic. To cheer me up, my friend introduced me to Taiwo.
Taiwo: She needed a shoulder to lean on. I can't help but be a support for her during her trying times.
When did you know the other was the one?
Taiwo: The first time I met her in person, June 6, 2021. I saw her and I said to myself, That's my wife.
Charline: When I forgot to leave my daughter's breast milk at the day care. Taiwo came to my job to pick up the milk and dropped it off for her, then went to work. That's Brooklyn to Queens and back to Brooklyn. I myself wouldn't do that for anybody.
Any highlights today?
Joella: I really enjoyed seeing Eric Adams there. He got up onto the stage and said, "You folks make me want to get married."