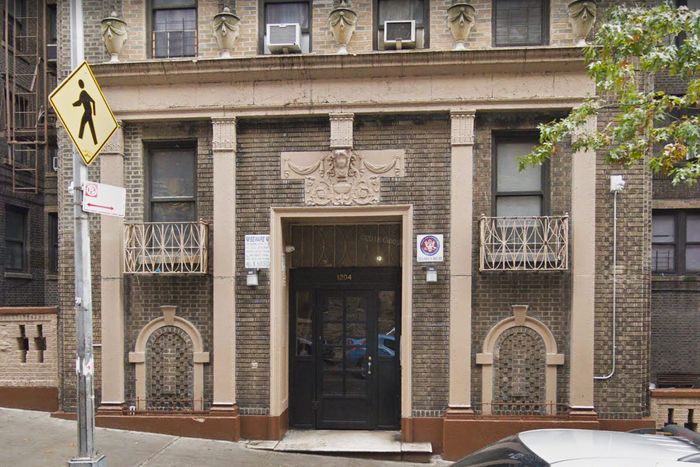 If you didn't have the specific fear of falling through your apartment floor in New York City already, you do now (sorry!). Over the weekend, the New York Post reported that a woman who lives at 1204 Shakespeare Avenue in the Bronx fell through her bathroom floor and into the basement. The woman, who lived on the first floor, was in the bathroom when the concrete collapsed, "creating a hole approximately 2 feet by 4 feet" large, according to the complaint. The tenant was taken to a hospital. The Post reported that her current condition was not immediately available.
As you might expect of a place in which the bathroom floor collapsed, the building has a history of complaints, including 42 open violations ranging from mold, pests, and leaks to peeling plaster and a crumbling bathroom ceiling. The landlord is Shimon Greisman, who owns a number of buildings in the Bronx and Manhattan.
A partial-vacate order was posted by the Department of Buildings on Sunday because, again, someone fell through their bathroom floor into the basement. One resident remarked to the Post, relatably, "She fell into the basement!" What else can you say, really?