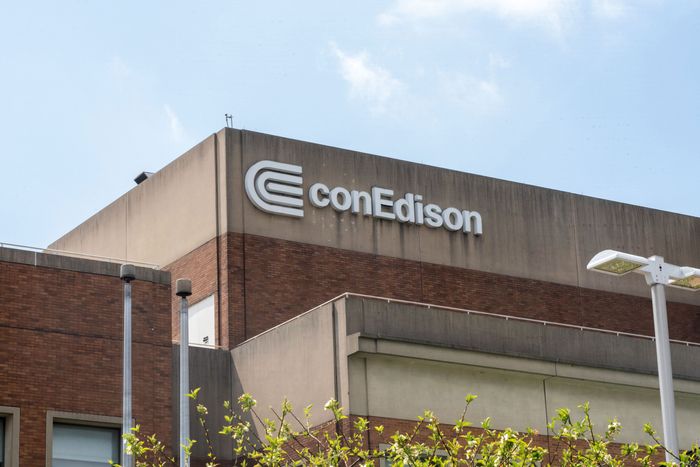 Photo: Ron Adar/SOPA Images/Shutterstock
The summer is ending and as the leaves crumble, temperatures come down, and our souls turn to ice, you can also look forward to 20 to 30 percent increases in your utility bills. Con Edison is warning that electricity and natural-gas costs for the coming winter months will be "substantially higher" than usual. That's great news, because your apartment already costs too much.
Con Edison predicted that an average customer heating their home with natural gas and using 165 therms per month will see a 32 percent jump in their bill, from $348 to $460 per month between November and March. Meanwhile, the average New York City residential electric bill of 300 kilowatt hours per month is projected to go up 22 percent, from $95 to $116. Con Edison is blaming the jump in prices on market costs of natural gas and the "global impact" of the war in Ukraine. If this sounds familiar, it's because customers were also hit with soaring Con Ed bills last winter, with the company again citing the cost of gas and the impact of extreme weather. At the time, Governor Kathy Hochul called on the company to reform itself, which is something companies are great at doing. "Even though the spike we are seeing in electricity, natural gas, and fuel prices were predicted and are due to severe winter weather," she said, "I am calling on Con Ed to review their billing practices because we must take unified action to provide relief for New Yorkers, especially our most vulnerable residents." (In recent years, progressive politicians and organizations across the state have called for a public takeover of Con Edison's utility monopoly.)
For those who've found themselves in overpriced, tiny apartments, take heart: There won't be a ton of space to keep warm.