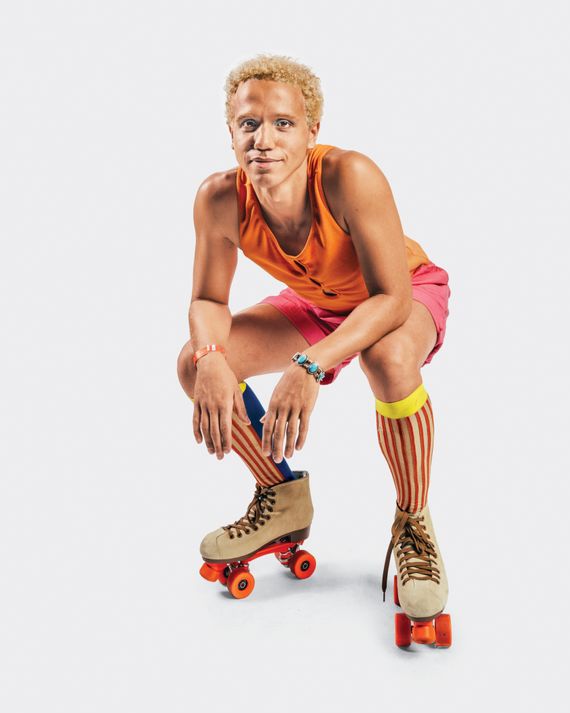 Photo: DeSean McClinton-Holland
Alexander Paris (pictured)
Artist and witch, Bushwick
What brought you to the rink?
I had a performance at the Armory. Afterward, I smoked a joint with a friend and then got paranoid, so I got off the train and went to Central Park. I heard "I Feel Love," by Donna Summer, and I looked up and saw a neon sign with big disco balls, and it said "DiscOasis." I remembered that my friend messaged me earlier asking if I could come. Then the Queens remix of Beyoncé's "Break My Soul" started playing, and I couldn't take it anymore. I got a ticket and skates even though it was $60.
Was it worth the price?
Once I got inside, I was like, Oh God, I can't even afford a locker. I begged the people working, and they let me hide my stuff somewhere. But I don't regret it. I nailed my performance and got an email from artist Karen Finley that was like, "You're a dreamboat and a star." So I wanted to treat myself.
And you're also a witch?
I come from a long line of witches. My mom was a witch. My grandma was a Vodou priestess. I don't cast spells, but I'm a master manifester. When I dream of something happening, it ends up working out.