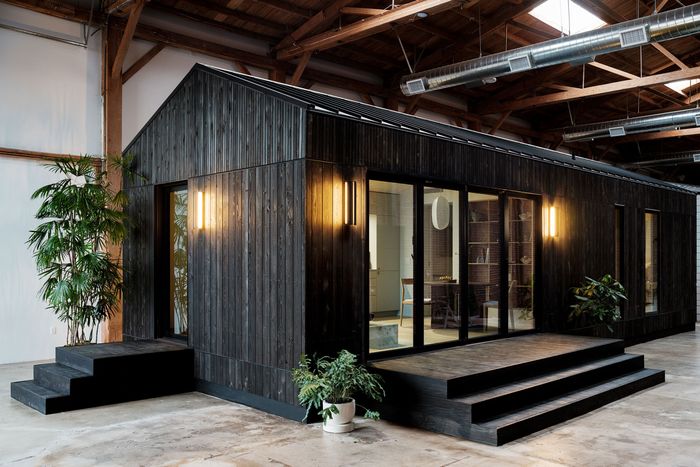 Photo: Benjamin Rasmussin
The possibilities of prefab housing have long tantalized architects who want to build quickly, affordably, and at scale. And the shelter magazine Dwell (disclosure: I was once an editor there) has been trying really hard to make high-end prefab happen, sponsoring design competitions and partnering with builders like Turkel, Lindal, and Empyrean (now out of business) to build houses in its image throughout its 22-year history. Its latest venture is with the Silicon Valley–based prefab builder Abodu and the Danish firm Norm Architects. This week, they released a 540-square-foot accessory dwelling unit — also known as a backyard home — with a "California-meets-Copenhagen feel you can't find anywhere else," according to their news release. In doing so, Abodu and Dwell are capitalizing on a climate that has embraced backyard units as one of the solutions to a severe housing shortage.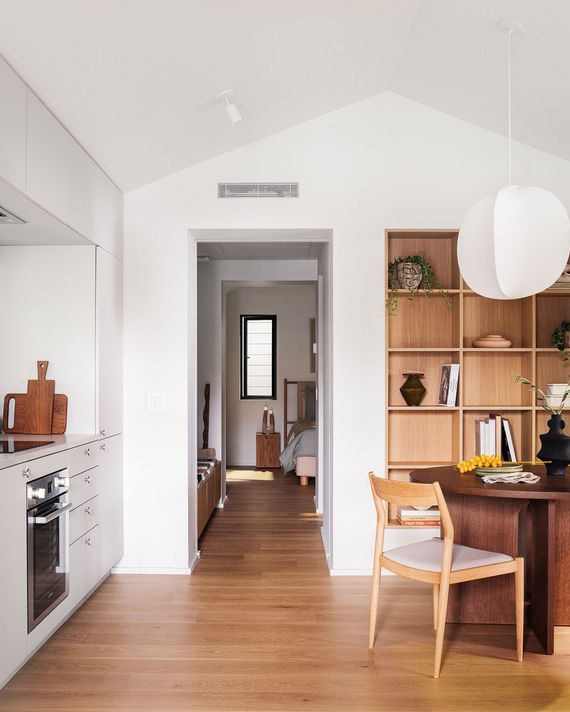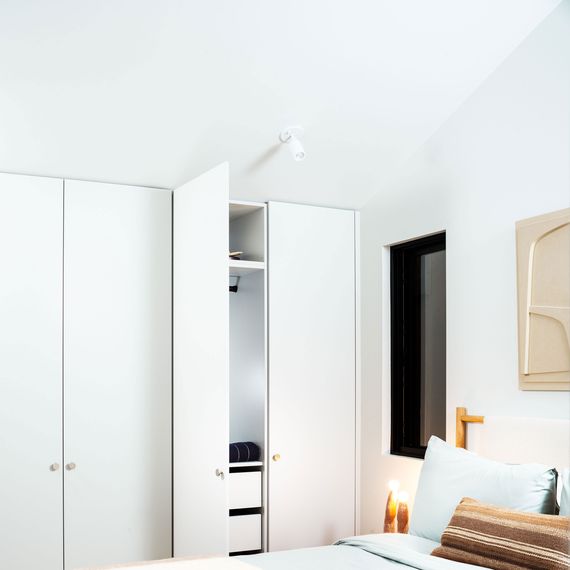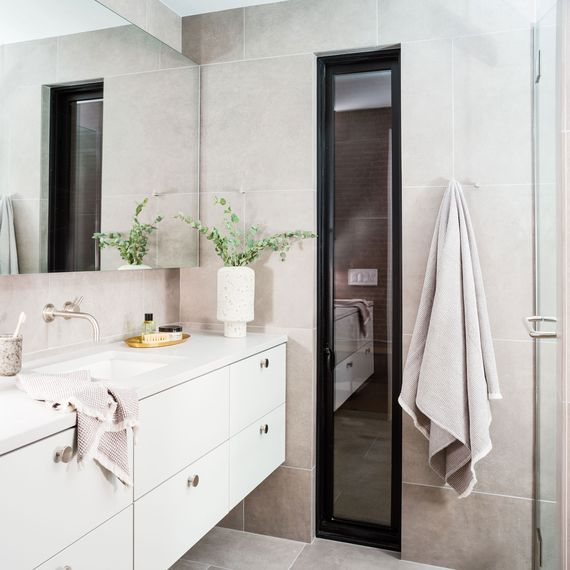 Over the past several years, California, which needs to build 2.5 million housing units by 2030, has streamlined the process to finance and construct backyard homes. Cities like Los Angeles and San Jose now have pre-approved ADU plans to help reduce the time and money involved in long permitting processes. Abodu — which recently received $20 million in venture funding, like a handful of ADU startups such as Cottage and United Dwelling — handles the entire process of building one for its customers, from permits, site preparation, delivery, installation. A single contact manages everything for buyers. Abodu promises, above all, to save you time, citing on-site construction that lasts just two weeks. The Dwell house is currently available in the San Francisco Bay Area, Los Angeles, and Seattle, Washington.
"We're not the first to offer a prefab ADU, but so many prefab products being passed off as houses either look like a spaceship or a tool shed," says Zach Klein, Dwell's CEO, who is a cofounder of Vimeo and the creator of the Cabin Porn blog. And, not surprisingly, the Dwell prefab looks like it's composed of parts cherry-picked from the minimalist Scandinavian-style cabins and California dream homes that populate Pinterest, Tumblr, and Dwell's very own pages, which was kind of the point, Klein says. The materials and features are familiar: a gabled roof, a cedar façade (which also comes in a black-stained option, of course), blonde floors, built-in shelving, glossy white kitchen cabinets, and a folding glass wall that turns the living area and porch into an indoor-outdoor room. Klein says he came to the project "prepared with editorial insights from decades of covering the industry, as well as recent survey data from thousands of Dwell readers who helped us understand their requirements for a backyard home." This all translates into something that's perfectly nice, but with a starting cost of $389,000 (about $100,000 more than Abodu's other models), it's hard to imagine this will make any real dent in the housing shortage. But as a bespoke Airbnb rental? Sure.