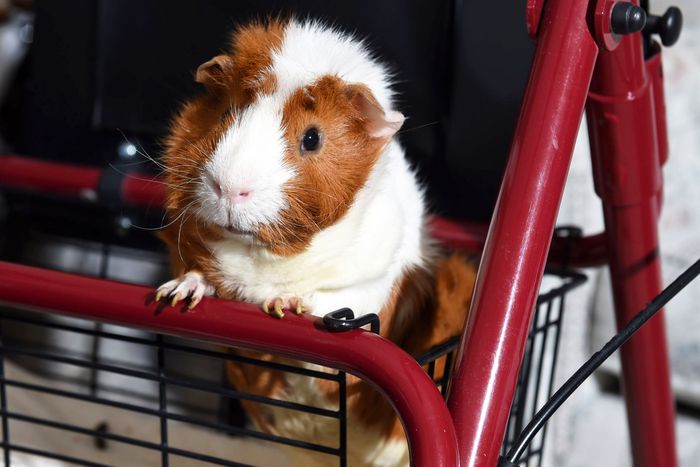 Photo: Harold Hoch/MediaNews Group/Reading Eagle via Getty Images
Shelters are filling up with all the guinea pigs New Yorkers bought during the pandemic and have now unceremoniously abandoned, The City reports. And because you delinquents did not take care of your guinea pigs, the City Council is considering a ban on the sale of these little potatoes.
Around 600 guinea pigs have been dropped off at city-funded shelters so far this year — up from 282 in 2019. And their numbers are growing. It's apparently difficult to tell the sex of guinea pigs, so owners sometimes accidentally pair off pigs they think are the same sex: "We see so many pregnant piggies, it's not even funny," one shelter worker told The City.
Meanwhile, Craigslist is turning into a bit of a guinea-pig black market. There are a number of listings trying to offload pigs with descriptions like "they're good boys and they love baby carrots as snacks." Some pigs are grieving — "she recently lost her partner so she's kind of upset at the moment" — while others are ready for a friend — "I think he will be a very good quite listener and companion."
Just last week, nine guinea pigs were found at Hudson River Park wandering around. Their soft bodies are not built for New York City streets. The shelter that picked them up already had 62 guinea pigs in their care. My editor informs me that Howard and Beth Stern have even taken in an abandoned Upper West Side guinea pig, naming it Leslie and adding it to their brood of 12 million foster cats. But they can't take in every guinea pig out there. Adopt responsibly, you monsters.