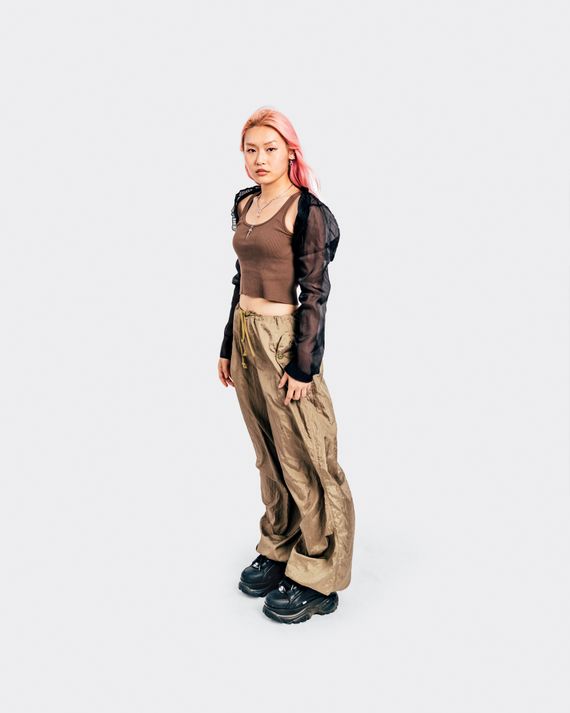 Photo: DeSean McClinton-Holland
Wendy Li
Sales associate, Staten Island
How would you describe  the KCON Tour?
It's where a bunch of smaller, newer groups — we call them "rookies" — come together to perform. Which means it's not that crowded compared to a BTS or Blackpink show, which I really like. For those shows, people will camp out a week before the concert.
Was the crowd more relaxed, too?
Oh, much more kind. When I went to see Aespa, it was horrifying and so scary how much people were pushing. One of my friends was wearing high heels to help her see, but she fell over and then people were stepping on her ankles.
Do you have a favorite artist?
Yes, Blackpink. And my bias is Jisoo.
Have you ever seen them?
So they're having a concert in November. I bought my outfits already, but they just released the ticket price and the most expensive one is $1,200. But I'll buy it anyway because it includes two things: the Hi Touch and the Send Off. The Hi Touch is first, a brief, one-to-one interaction with each member. And the Send Off is at the end, when they're finished. You go to a waiting area and get to say good-bye.