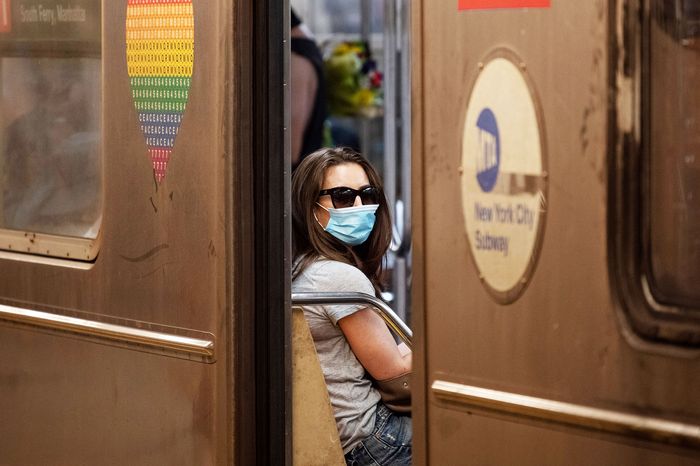 Photo: Alexi Rosenfeld/Getty Images
After Governor Kathy Hochul announced the end of the transit mask mandate on Wednesday, the MTA tweeted its new rules: Wear your mask any way that vibes with you in your transit moment.
The ad, a riff on the original pandemic signage about how to wear your mask effectively, shows people wearing masks correctly, incorrectly, incorrectly, and not at all, with the captions "Yes," "Yes," "You do you," and "Yes." One figures if you are going to be encouraged to wear a mask, you might as well be encouraged to wear it correctly, but the MTA begs to differ.
Hochul's reasoning for lifting the mandate was the rollout of the new Omicron booster and stabilizing COVID rates post–Labor Day. "People are getting back to work, and they're getting back to school, and while you're in those places not wearing a mask, it makes sense to not worry about it on the way," Hochul said during a briefing. (Masks will still be required in hospitals and nursing homes.)
The news likely won't change much about people's transit behavior, whether they are masking or not. The MTA stopped collecting stats on mask compliance back in April and, anecdotally, most people seem to have been doing whatever they want anyway. Dropping the mandate means the unofficial policy — you can wear your mask correctly, in a weird way, or not at all — is now the official policy. Just take a look at the sign.