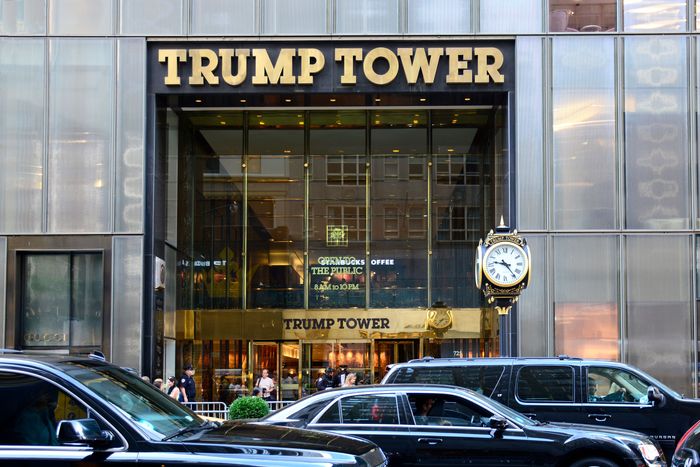 Photo: Robert Alexander/Getty Images
According to Commercial Observer, the Trump Organization is suing one of its tenants, Legacy Business School, a for-profit organization that appears to be the school form of a motivational poster, for not paying rent. The lawsuit claims the school is squatting in Trump Tower after its lease was canceled in July, and the Trump Organization is demanding more than $1 million in back rent. And while she is no longer involved, Legacy's former chairwoman and de facto brand ambassador is Kris Jenner, making this an elite-level scammer-versus-scammer situation.
Legacy Business School opened its doors to ostensibly teach business in Trump Tower in 2016 — its location seems to be a big selling point in press materials and social media — charging $105,000 in tuition and offering its first 100 students an "exclusive dinner" with Jenner. That same year, the school's CEO, Alessandro Nomellini, came under scrutiny after the Daily Beast reported the school was actually a rebranded affiliate of the European School of Economics, which has been sued a number of times in the United States and abroad for not paying its debts. (It also came under fire in New York for advertising fraudulent bachelor's and master's degrees. Sound familiar?) After the story came out, Jenner cut ties with the organization, telling the Daily Beast in a statement that "she is unable to commit the necessary time in support of the school and is no longer involved." (Kim Kardashian might have some thoughts on that kind of work ethic.)
The Trump Organization is claiming Legacy hasn't paid it since November. And as the expert in not paying people, it would know.