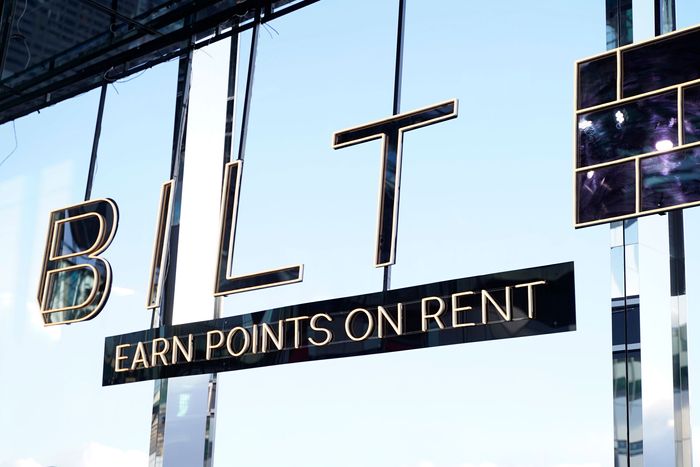 Photo: Jared Siskin/Patrick McMullan via Getty Image
Rent day is the time every month when you send somewhere between a third and a half of your income to your landlord. But Rent Day is something different — something fun.
As you may remember, Wells Fargo and the loyalty program Bilt Rewards debuted a credit card in the spring — with the help of Eric Adams, Cara Delevingne, and Dr. Oz — that allows renters to accrue points and miles through rent payments. This month, they launched a parallel campaign to "reinvent the experience of paying rent," according to Bilt Rewards CEO and founder Ankur Jain. When we spoke on the phone, Jain conceded that paying rent is not by its nature fun, but "what if we can make it a little more rewarding, a little more exciting?" Thus, Rent Day.
Starting October 1, Bilt will offer perks like two-for-one SoulCycle classes and two-for-one Virgin cruises on the first of every month (Rent Day). Incentives like bringing a friend to listen to affirmations and EDM on a stationary bike will, the thinking goes, sweeten the experience of, say, paying your landlord $3,400 for your interior-facing studio apartment. (On time, in full, and with your Bilt Mastercard issued by Wells Fargo — naturally.)
While some rental-payment platforms like RentCafe already allow renters to pay on credit, they usually charge a hefty service fee of 2 or 3 percent. Bilt is fee free. But while the card is being marketed as a means to build credit, as with all credit cards, the interest rates are steep. The fine print reads that renters can be charged up to 27.24 percent APR "based on your creditworthiness." Meaning the people for whom it's likely to be most beneficial — and least risky — are those who can pay their full bills every month without fail. That is the kind of person likely to be pumped about bringing a friend for free to a $34 SoulCycle class.
Using rent payments as a way to build credit has long been a change called for by progressive lawmakers, though the recommendation has not generally been that the credit industry create new products. Allowing landlords and tenants to log positive rental-payment histories that can be incorporated into credit scores would be a way to build credit without perks, yes, but also without the risks and interest rates that can come with late credit payments (and without any parties involving Delevingne). Until then, happy Rent Day to all who observe.