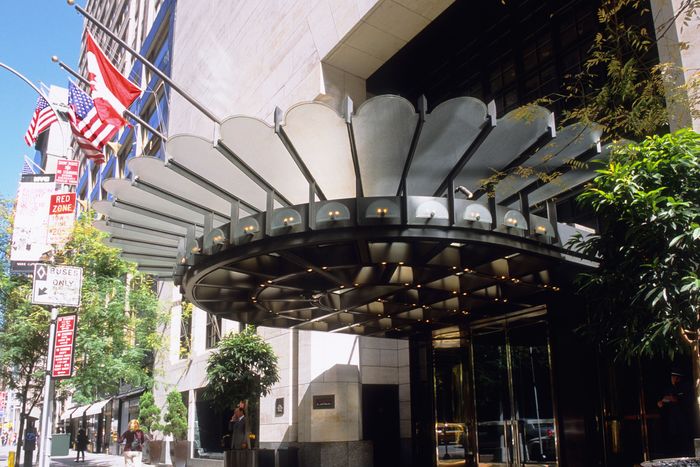 Photo: Sandra Baker/Alamy Stock Photo
The deco-inspired entrance to the Four Seasons has been closed off with metal barricades for more than two years. While the Plaza, the Ritz-Carlton, and the Peninsula all reopened their doors last summer, the luxury hotel on Billionaires' Row has been closed since the start of the pandemic. The official reason given for the shutdown is renovations. The real reason, according to a New York Post report, is that Beanie Babies inventor and current Four Seasons owner Ty Warner is at war with the Four Seasons Hotels & Resorts brand, the property's management company.
Warner, who built an estimated $3.8 billion fortune by selling stuffed animals filled with beans, purchased the 52-story I. M. Pei–designed hotel in 1999 for $275 million. The Post's reporting claims that he's now engaged in a nasty contract dispute with Four Seasons management over the hotel's finances. Sources told the Post that Warner is upset about the high cost of running a hotel given its apparent lack of profitability, and that they've been unable to reach an agreement over the last 18 months. As the hotel sits empty, its employees have filed a class-action lawsuit against both Warner and Four Seasons management for delaying the opening, which they claim is a move to deprive them of wages and severance.
Industry experts noted that this kind of dispute could go on for years, which means the metal barricades could stay in place for quite some time. In the meantime, you can always stay at the hotel's downtown outpost, or if you're on more of a budget, Bill de Blasio seemed to think the Brooklyn Bridge Marriott was nice.