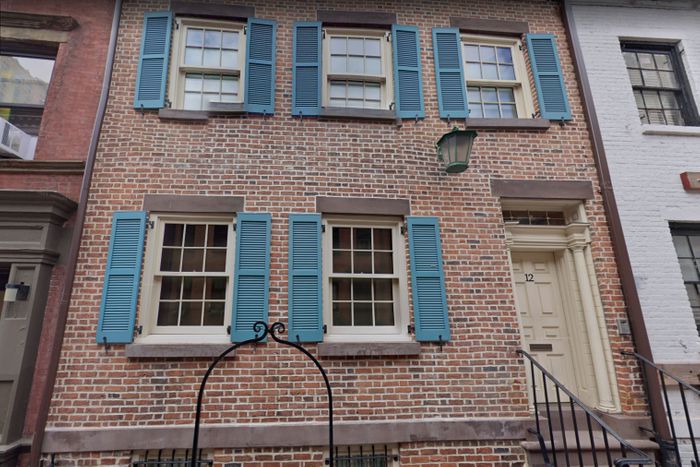 Reuters reports that Graham Bonham-Carter, a British businessman who manages Russian oligarch Oleg Deripaska's residential properties across continents, was arrested on charges of violating U.S. sanctions against Russia. A Justice Department statement alleged that Bonham-Carter continued to make payments and oversee the upkeep of Deripaska's three U.S. properties, including two in New York City, after sanctions were imposed in 2018. Bonham-Carter is alleged to have "engaged in over $1 million of illicit transactions to fund real estate properties in the United States for Deripaska's benefit." In an email cited by the Justice Department, Bonham-Carter calls Deripaska "my boss" and notes that "time's a bit tough" due to the sanctions. The U.S. is now seeking to extradite him.
Perhaps you are now wondering if Bonham-Carter is related to Academy Award–nominated actor and famed whimsical goth Helena Bonham-Carter, or if you are simply making rude assumptions about the British. You're not! As the BBC reports, Graham is in fact Helena's second cousin.
Maybe you are also wondering about Deripaska's properties in New York City. (Who wouldn't?) One of those properties, 12 Gay Street, is a townhouse in Greenwich Village that he bought 15 years ago for $4.5 million. The building, which has a quaint brick facade and bright blue shutters, was once owned by former New York City mayor Jimmy Walker, who bought it in the 1920s for his mistress. Before that, it was a speakeasy called the Pirate's Den. It was also once home to Frank Paris, a puppeteer who is said to have designed the original Howdy Doody in the building's basement.
And if you're wondering if the house is haunted: Yes, a ghost called the Gay Street Phantom, who is reported to wear a top hat and tails, has apparently lived there for years. According to Haunted New York, "Unexplained footsteps are heard going up and down the stairs" at 12 Gay Street, and "the smell of fried onions pervades the air when nobody is cooking." One longtime neighbor suggested that no one should move into the building because to do so would be like "moving into The Shining." But like international sanctions, this did not deter Deripaska or (allegedly) Bonham-Carter.