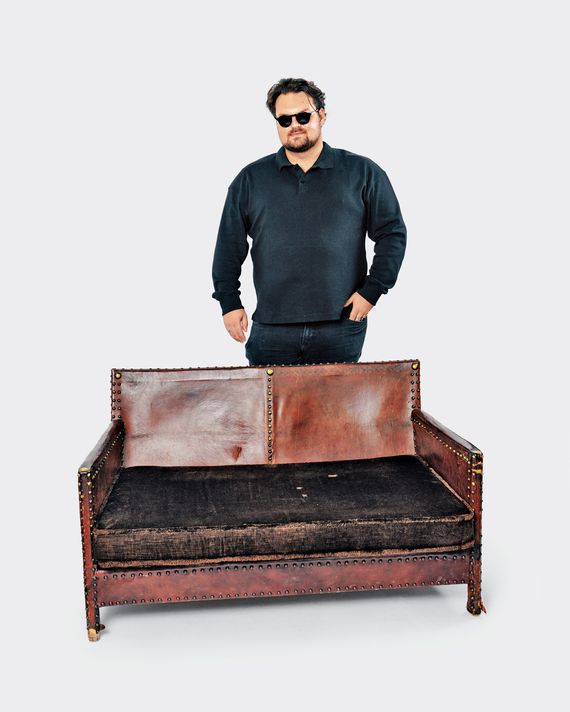 Stephen Riley (pictured above)
Designer, Upper East Side
How long did you wait to get in?
Four hours. Inside, it was kind of spooky, like the funhouse got shut down. But it also felt straight out of an episode of Sex and the City.
Did you buy that couch?
Yes. The second I walked in, I saw it and was like, This can't still be here; this has to be sold. The aged brass nailheads, the patinaed leather. A woman came over and told me it was $1,000. I was like, "Okay, great." And then someone else came over and they were like, "That's $2,000." I was like, "No, no, I wasn't asking, somebody already told me the price." Anyway, I just immediately sat on it because it was eat or be eaten in there. I mean, my sister's friend had a piece of art literally taken out of her hands.