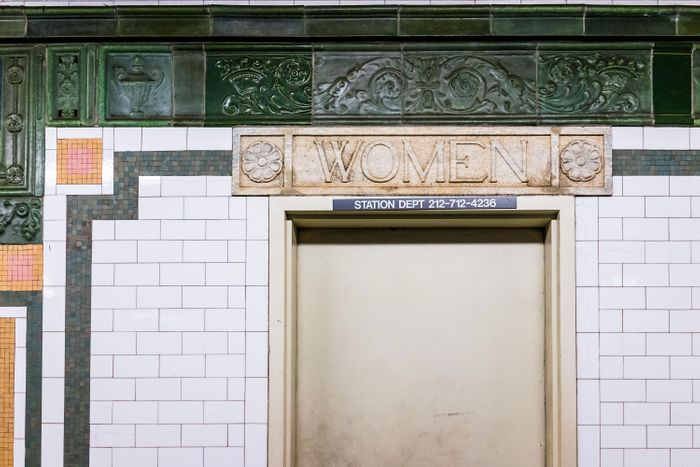 Photo: Kristina Blokhin/Alamy Stock Photo
The MTA is finally reopening its public toilets that have been closed since the pandemic began. (Remember when the agency accidentally listed them as open for a brief moment earlier this year?) Streetsblog reported on Monday that the plan to reopen bathrooms will start in January, beginning with Yankee Stadium, Union Square, Jay Street–MetroTech, Flushing–Main Street, Fulton Street, and three as-yet-unnamed additional stops. That's eight stations of bathrooms for 3.8 million weekday riders.
The key to unlocking those beautiful bathroom doors was apparently a matter of staffing. The MTA recently hired 800 unionized cleaners, which the agency says has allowed it to begin opening the 133 restrooms in its system. It has also hired private security as part of its anti-fare-evasion efforts, but the MTA will also be monitoring the bathrooms for toilet-related threats. (Okay.) "They could be available for example if a customer went into a bathroom and saw something that was inappropriate, that the security officer could get NYPD or otherwise assist the customer," New York City Transit president Richard Davey told Streetsblog.
"We are absolutely completely obsessed and focused on customer satisfaction," Davey said of the effort to bring back the toilets, which he said would all ideally be open "at some point." It's the kind of focus that can only be matched by a rider looking for somewhere to pee.