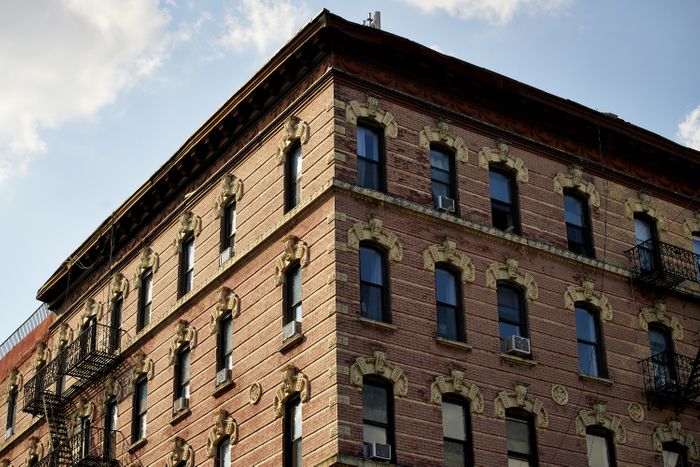 Photo: Gabby Jones/Bloomberg
It seemed like it would never happen, but after a year and a half of new record highs every month, of 25 percent average annual increases, 95 percent broker's fees, and cuck money, New York City rents may finally be going down. A little bit. Maybe.
Between September and October, the median rent in New York City dropped 2.3 percent, according to the rental platform Zumper, and nationally, rents for one- and two-bedroom apartments were down .07 and .08 percent — the first time in two years that both metrics declined, according to The Real Deal.
The rental market has been cooling ever so slightly for the last few months, stabilizing rather than actually coming down. Between August and September, the Manhattan median rent went from $4,100 to $4,022, a decline of 1.9 percent, according to Douglas Elliman. The Brooklyn median rent, meanwhile, was also down a little, falling from $3,500 to $3,495 — so $5, but it felt promising after such a brisk and relentless climb (it was $3,300 in June, $3,400 in July, and $3,500 in August, up from $2,850 the year before, and that was also during the rental frenzy). And listing inventory was up for the first time in 11 months. There were still bidding wars, of course, but they fell from 18 to 14.7 percent.
According to experts like appraiser Jonathan Miller, rents have peaked but will likely remain at elevated levels. But this ever so slight cooling might calm down some of the nuttiness we've seen over the past year. Bidding wars, for instance, could become a thing of the past, with renters paying no more than the inflated rents landlords set. They might once again be able to score a concession on a luxury apartment that's a hike to the subway and costs more than $5,000 a month. Or look forward to things like scheduling individual apartment viewings with their partners on weekends. Or negotiating a 15 percent broker's fee down to a 12 percent broker's fee.