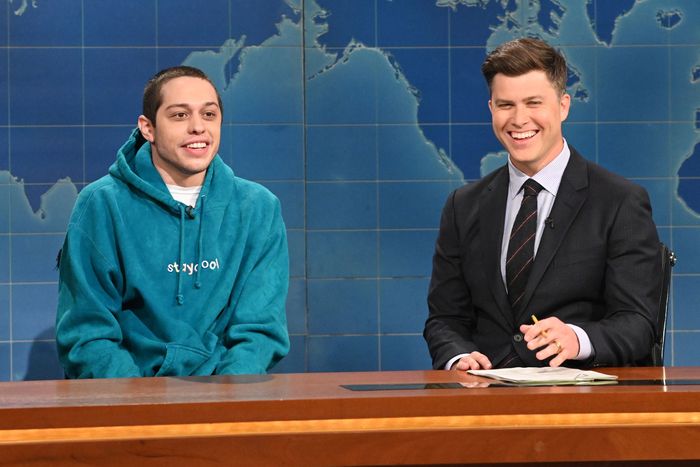 Photo: Will Heath/NBC/NBCU Photo Bank via Getty Images
More bad boat news for boat owners Pete Davidson and Colin Jost: The decommissioned Staten Island ferry that the comedians bought earlier this year for $280,000 is possibly filled with roaches and asbestos. At least according to the ship's former captain, who told the New York Daily News the vessel was first in service in 1965, when asbestos was a "common building material." He said he sees potential issues in the renovation, if workers "grind … or drill into" the alleged asbestos. Another ferry worker claimed there's a big cockroach problem on the boat, which they attributed to people throwing trash into the life-jacket compartments.
Paul Italia, one of the other boat co-owners, denied the roach and asbestos claims. "It's garbage information," he told the Daily News. He said the group of investors behind the project will announce more details about the would-be floating bar and venue by the end of the year. "I wish these guys luck," said the former captain, calling Jost and Davidson "two guys with a lot of money who don't know anything about maritime vessels." And who could deny that?