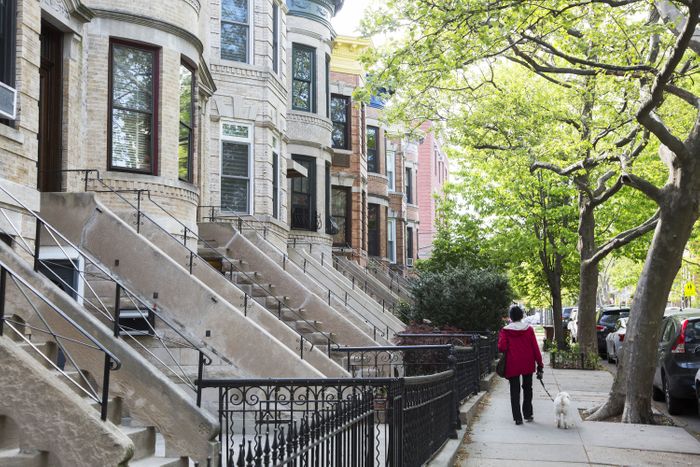 Photo: David Grossman/Alamy Stock Photo
As you probably already know, New York City rents hit record highs this summer — a 13.4 percent increase over last year. And according to a new StreetEasy report, wages were down citywide by nearly 10 percent during the same period in August, meaning the gap between rent and wage growth was the widest it's been in at least 14 years. Another moment in history!
According to the StreetEasy data, nearly half of the city's workforce — many of them doing jobs that kept New York running during the worst of the pandemic — could only afford 10 percent of the available rental inventory this summer if they were trying to spend less than half their income on rent. The report attempts to end on some good news, noting that rents are "rebalancing, although still highly competitive." What a … relief.