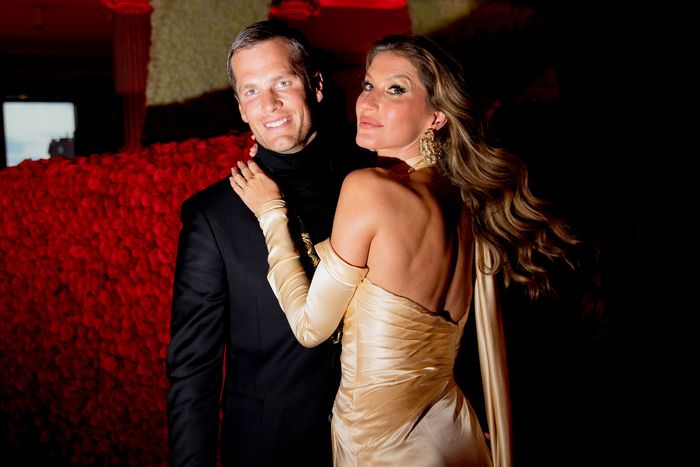 Photo: Kevin Tachman/Getty Images for Vogue
Tom Brady and Gisele Bündchen have reportedly hired divorce lawyers after an "epic fight." "I never actually thought this argument would be the end of them," a source told "Page Six," "but it looks like it is." Will it also be the end of their $17 million retirement property on Miami's exclusive island village Indian Creek? Maybe! The tabloid column claims "work has recently stalled on the property" — a two-acre lot featuring a five-bedroom mansion the couple purchased in 2020 as a teardown — "amid the marital fallout." Their maybe-future neighbors Ivanka Trump and Jared Kushner must be devastated.
The 300-acre community for the .00001 percent — residents include the Trump-Kushners and Carl Icahn — is nicknamed "Billionaire Bunker" because of its concentration of the ultrawealthy and the fact that its single access point is guarded by private police (and because the Biscayne Bay effectively functions as a moat). Tom and Gisele are — or were, if "Page Six" is to be believed — planning to build a massive "eco-mansion" on the property, enlisting architect Scott Mitchell and Kardashian favorite Clements Design for the project.
Aerial images of the property taken in May showed little more than an expanse of dirt and foundation work. Will construction resume, or will the couple's (Tom's?) dream of retiring among 38 other wealthy people on an island fortified by the sea and a well-armed private security force be lost to time?