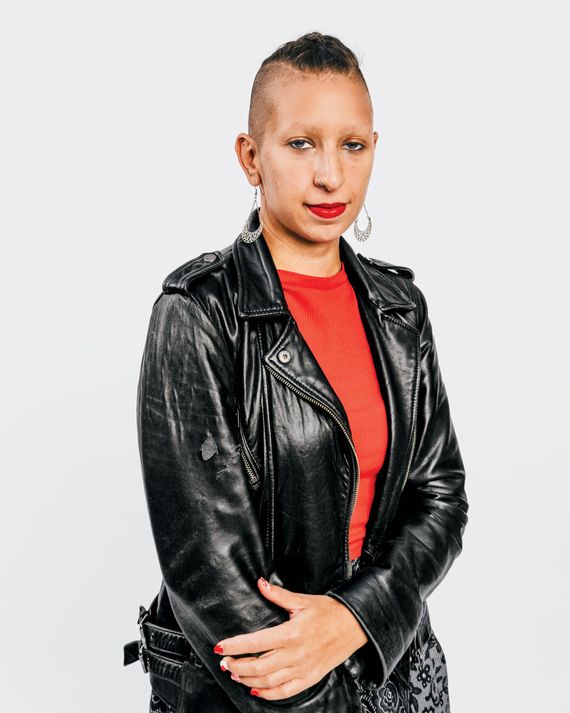 Photo: DeSean McClinton-Holland
Alicia T. Singham Goodwin (pictured above)
Unemployed, West Harlem
How are you feeling about 2024?
I don't know what's happening in 2024.
The next presidential election.
Oh, sorry. I truly haven't thought about that election, or about Biden, at all. I'm laser-focused on our work in New York. I'm an abolitionist, so I work within the Racial Justice Working Group on the Defund the NYPD campaign. I also sit on the Socialists in Office committee. And I just read an article about New York City landlords holding nearly 90,000 rent-stabilized apartments vacant. I believe that's happening in my building, so, yeah, I've got lots to think about.