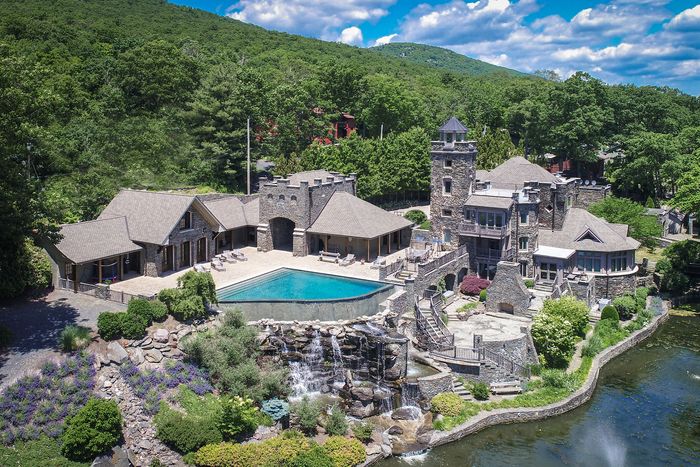 There's still time to get a castle for Christmas. Unfortunately it's Derek Jeter's castle, which contains both a baseball-diamond-shaped infinity pool and a replica of the Statue of Liberty. The 9,000-square-foot Orange County estate is going up for auction from Paramount Realty with a minimum bid of $6.5 million — which is a steep discount from the $14.75 million Jeter was asking for in 2018. (No one was interested.)
Tiedemann Castle has 24 rooms and was first built in 1903 by a dentist. According to The Wall Street Journal, Jeter spent his childhood summers at the castle because his grandfather was the adopted son of the Tiedemann family. The castle, which features a shocking number of cast-iron chandeliers, also contains a guesthouse with a turret, a billiards room, and a dining room fit for medieval cosplay.
The castle is going up for auction on December 15, just in time for the holidays, so mark your calendars.