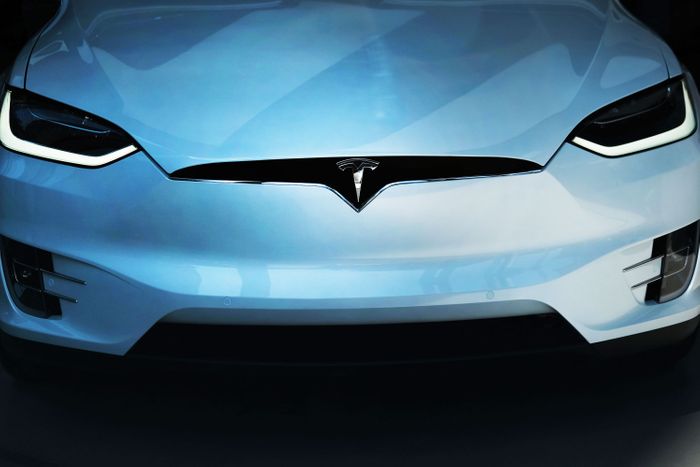 Photo: Spencer Platt/Getty Images
GM service centers have repaired about 11,180 Teslas since 2021, GM president Mark Reuss announced to gasps at the automaker's annual investor meeting last week. "That's a growing business for us," Reuss told shareholders with a laugh. "Those customers brought their vehicles to us for service, because they know we have the expertise to fix them." The revelation came as the latest knock to Tesla's service model — exposing the not-so-proprietary nature of Tesla's supposedly proprietary electric-vehicle technology.
Owning a Tesla can mean enduring long waits and sometimes traveling long distances to book appointments at one of the company's 140 North American service centers. (Tesla infamously does not have dealerships, where many car owners have gotten used to going to get their vehicles repaired.) In contrast, Reuss claims that GM has service centers within 10 miles of 90 percent of all U.S. residents.
The convenience of a local dealership plus GM's experience repairing its own EV fleet is apparently luring some Tesla owners. And there are a lot of busted Teslas out there. About a quarter of all Teslas sold have been recalled. Just in the past week, Tesla recalled 320,000 vehicles because the rear light failed to illuminate and another 30,000 because passenger airbags wouldn't deploy correctly. Many of the mandated fixes involve straightforward software updates, which Elon Musk claims unfairly inflates the recall numbers, but Tesla owners sometimes need help just unlocking their doors.
Which is maybe the other reason Reuss seems pleased to be fixing the cars at GM dealerships: Tesla owners might peruse GM's EV offerings while they're waiting for a fix on their Model X.