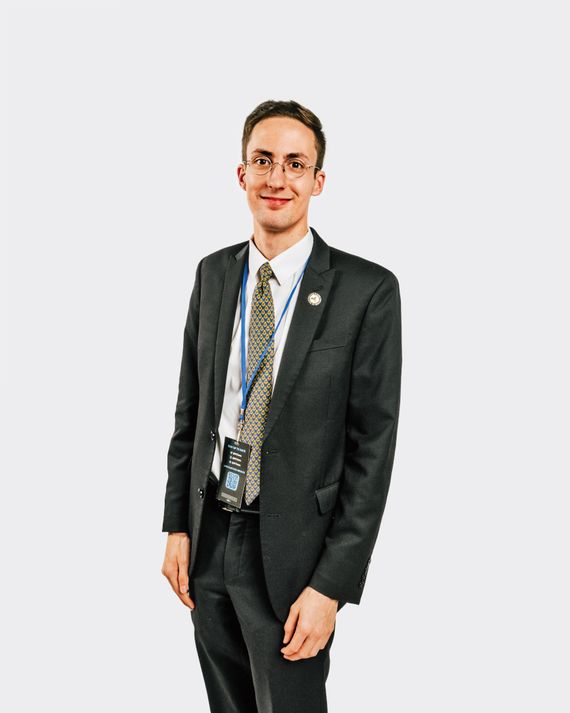 Photo: DeSean McClinton-Holland
Drew Thomas (pictured above)
Senior finance associate, Hell's Kitchen
Are you having fun?
Honestly, this is the most Gossip Girl–esque thing I've gotten to do in my life. I'm on the governor's campaign team, so I started the night checking people in. But by 9:30, I was freed and finally got to be Blair Waldorf — in this insane venue, all the lights, camera, action. Right out of the gate, Schumey won, so that was a good palate cleanser, then Tish, then I saw Erik Bottcher, my City Council member for Hell's Kitchen. He's famous because he's 40 and just really, really handsome and tall. My staff sometimes teases me, like, "Oh my God, it's your husband." So that was fun. But I also saw two people I had ghosted. Traditional New York gay hoopla.
What was it like working for Kathy Hochul?
Really relaxed. She doesn't add any drama or stress or b.s. We have this cringey whiteboard in the office where we put one question for the team a day, and she even walks up and answers it with an Expo marker. It's disarming.