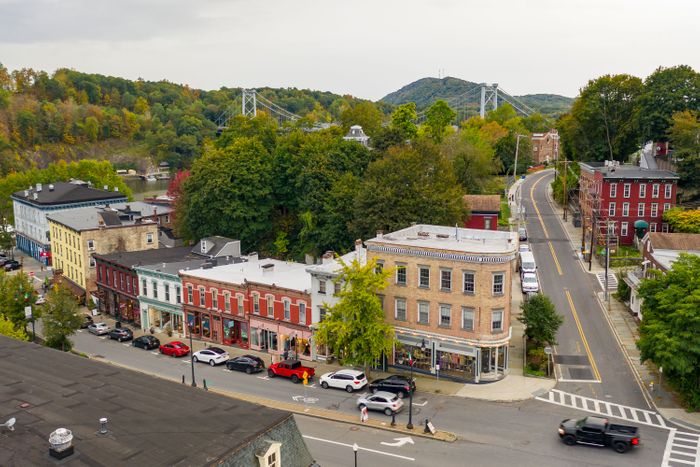 Photo: ChrisBoswell/Getty Images/iStockphoto
Kingston made history last summer as the first upstate city to adopt rent stabilization and install a rent-guidelines board. On Wednesday night, that board voted 6 to 3 to lower rents for 1,200 apartments by 15 percent — an unprecedented move in New York. The board also set a fair-market adjustment rate for tenants who appeal rent increases made between January 2019 and August 2022, deciding in another 6-to-3 vote that rents should not have increased more than 16 percent during that period. (The vote fell along the same lines in both cases: Two property-owner representatives and one public representative voted against. The tenant representatives, joined by four public representatives, voted in favor.) "This reduction represents a paradigm shift in how we address the needs of the many over unregulated market conditions," Michael Tierney, who voted in favor of the reduction as a tenant representative to the board, said in a statement.
Rents in Kingston have been going up rapidly over the past few years with the median rent for a one-bedroom in Ulster County rising by 27 percent between 2016 and 2020. (A two-bedroom went up 48 percent during the same time period.) The path to the rent reduction started in June, when a survey found a vacancy rate of 1.57 percent in the town, a threshold that allowed Kingston's common council to declare a housing emergency under the Emergency Tenant Protection Act. (The rent-stabilization law, adopted in 1974 for housing stock in New York City and its surrounding counties, was expanded in 2019 to apply statewide.)
Landlords in Kingston, perhaps unsurprisingly, are suing in response. The Hudson Valley Property Owners Association sued Kingston in October, trying to prevent the town from opting into ETPA under claims that the vacancy survey the city conducted had been flawed. During a public hearing for the rent-guidelines board, Richard Lanzarone, the executive director of the association, somehow brought up the Magna Carta as legal precedent, saying, "Governments do not apply laws retroactively," and that's "something we need to understand." (A judge had denied the landlord group a temporary restraining order.)
"This is a monumental victory not just for Kingston tenants, but for tenants across New York," Aaron Narraph Fernando, a spokesperson at For the Many, a Hudson Valley–based organizing group that has been fighting for the rent reduction, said in a statement. Kingston is a small town, but the rent reduction has the potential to open up new possibilities for tenants across the state; more than just slowing the tide of the affordability crisis, they started to reverse it. Organizers involved in the Kingston victory — For the Many, Housing Justice for All, and others — are looking to campaigns in cities such as Albany, Buffalo, Newburgh, Syracuse, and Rochester, some of which have much larger housing stock that would be eligible for stabilization. "We're excited for the reduction's implementation and for the rest of the state to follow in Kingston's footsteps," Fernando said.