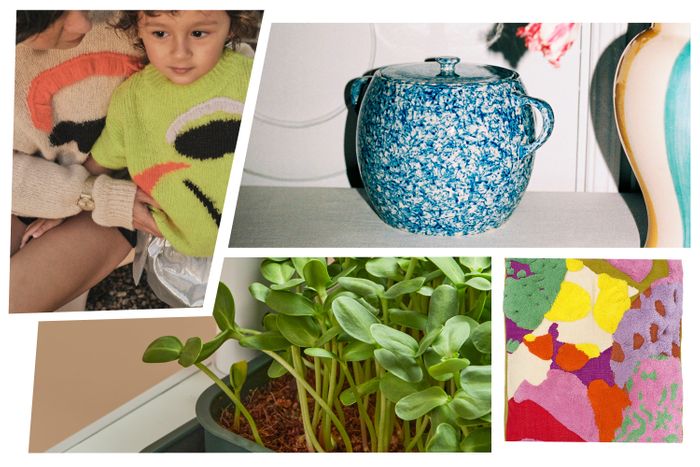 Photo: Kathy Lo, Courtesy of Hay, Courtesy of Studio Proba, Courtesy of Leath
With the holidays approaching, this week's edition of "Design Edit" is dedicated to especially giftable items.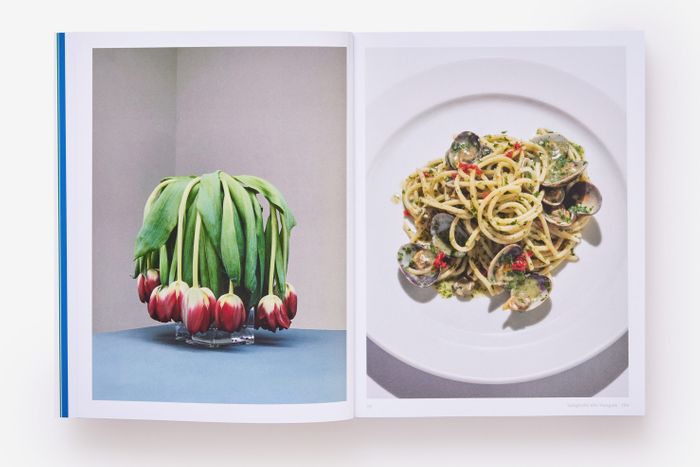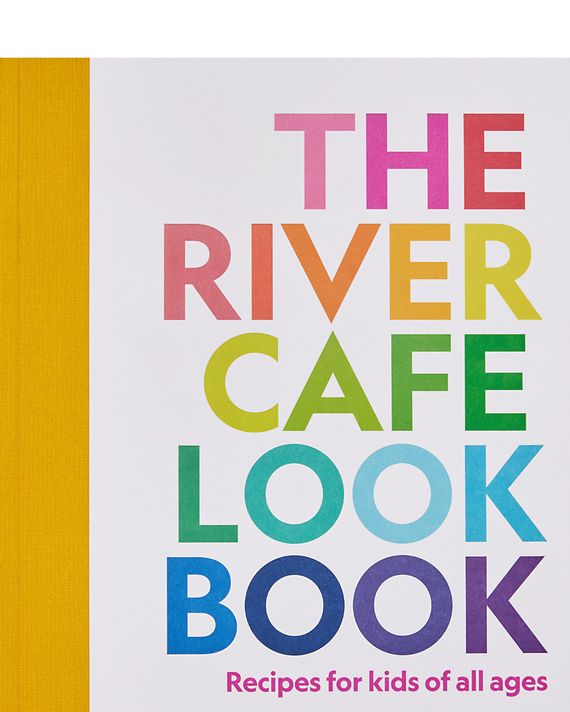 British chef Ruth Rogers, the owner of London's Michelin-starred River Cafe, started her latest project while her husband, the late architect Richard Rogers, recovered from a brain injury. His neurologist recommended he try to describe the similarities between two adjacent images, which helped him regain cognitive function. Rogers borrowed from that exercise for her new book, The River Cafe Look Book: Recipes for Kids of All Ages, which is part photo essay and part cookbook. The first half features salivating food photography paired with objects on adjacent pages — a cotton-candy-pink rotary phone next to raspberry sorbet, a ship's bright-orange hull next to roasted fish and tomatoes — and the second half features recipes for those dishes. $24.95 from phaidon.com.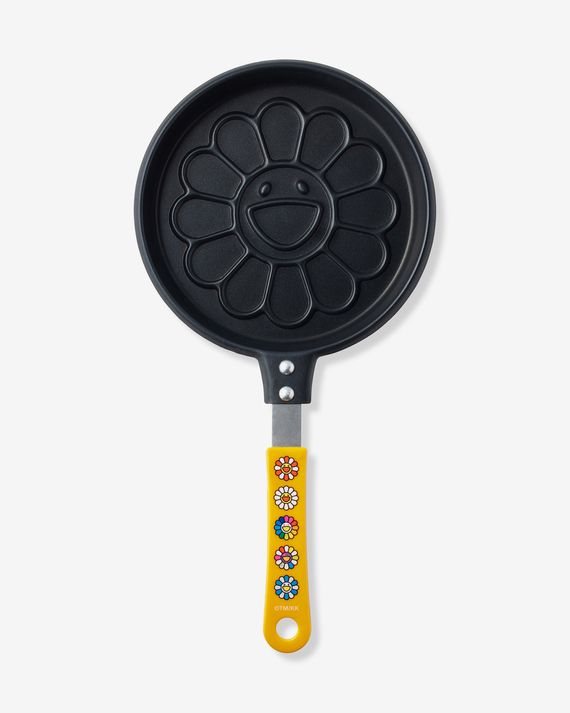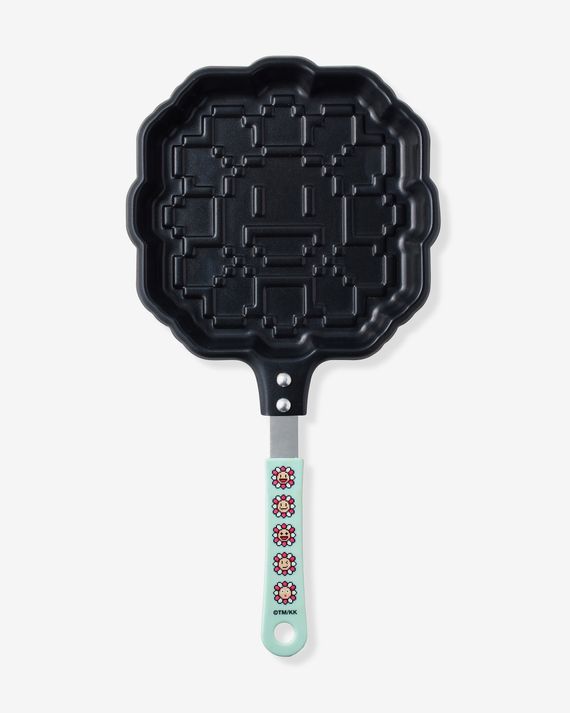 There's a psychological phenomenon called cute aggression that makes people want to squeeze or bite something that looks overwhelmingly adorable (but not to harm it). This nonstick pancake pan from MoMA Design Store turns Takashi Murakami's smiling flowers into edible artwork that is exceedingly adorable, maybe enough to incite a bout of cute aggression. $40 at store.moma.org.
Laila Gohar, known for the eccentric "eating experiences" she creates for fashion and art events, has had a big year. Shortly after she began selling theatrical kitchen products — including an egg chandelier and a silk baguette bag — through Gohar World, she launched another (more practical) line with the Danish brand Hay. Her Sobremesa collection includes red-rimmed ceramic bowls, geometric table linens, and this striking blue-marbled, over-safe bean pot. $99 from us.hay.com.
Brooklyn-based designer Sophie Lou Jacobsen recently launched a new collection of sculptural tabletop accessories, including glass and ceramic plates with rippled edges, a metal tray with squiggle handles, and these sand-cast aluminum spiral coasters. $75 from sophieloujacobsen.com and at Jacobsen's Holiday Pop-up at Nomia from December 3 to 23.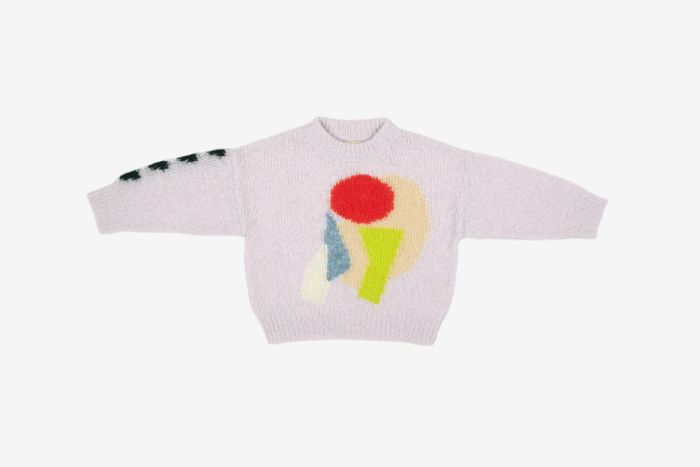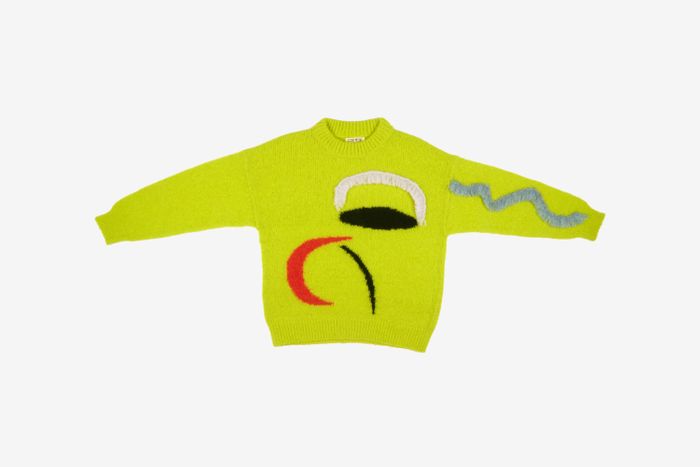 Cold Picnic, the home-goods line run by Phoebe Sung and Peter Bauer, is known for its statusy boob bath mats and wool rugs that look a little like Abstract Expressionist paintings. Their eye for color and pattern is too good to be reserved for floor coverings, which is why their new line of sweaters for adults and children — acid-green, lavender, and cream knits adorned with crescent and wiggle cutouts — feels especially noteworthy. $140 to $250 from coldpicnic.com.
Designer Alex Proba's latest project, ProbaPaws, started after she tried, and failed, to find accessories for her beloved dog, Sam, that matched her home aesthetic. Her resulting line of pet accessories includes bandanas, rugs, toys, blankets (to protect your furniture), and a hand-tufted dog bed, all done up in maximalist Matisse-cutout-inspired patterns. $24 to $325 at probahome.com.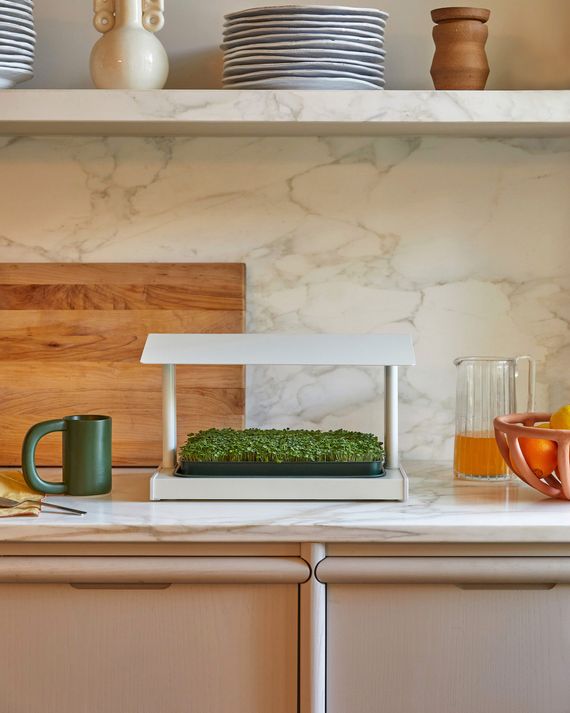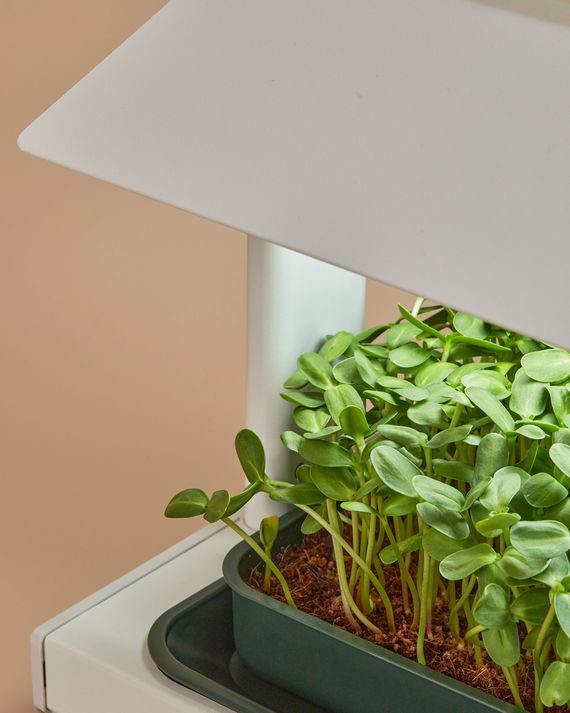 This minimalist indoor-grow system, from gardening start-up Leath and industrial designer Joseph Guerra, is a nearly no-fail way to farm microgreens on your countertop. The house-shaped pot features a self-watering tray, LED grow lights with an automatic timer, and a germination tray. Seed kits for broccoli, radishes, and arugula, among other greens, are sold separately and available as subscriptions. $295 from growleath.com.