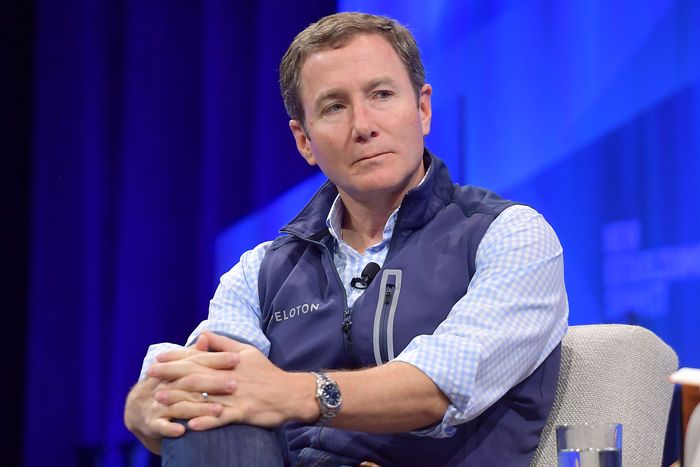 Photo: Matt Winkelmeyer/Getty Images for Vanity Fair
The mind behind Peloton is now going big on a new idea: rugs. Telling Forbes about his new venture, Peloton co-founder John Foley, who resigned from the company in September after stepping down as CEO earlier in the year, said he's been thinking about custom rugs for a long time — "the better part of 20 or 25 years." But it wasn't until layoffs and tanking stocks resulted in Foley stepping down at Peloton that the time was right to make his lifelong passion a reality: "I am hungry, I am humbled, and I have time on my hands to do this company myself," he said (to himself). Now he has $25 million in venture-capital funding and two Peloton co-founders on board.
In a note introducing Ernesta, which has yet to launch, Foley writes that the name of his direct-to-consumer rug company is a tribute to the two men favored by fraternity pledges everywhere: Ernest Hemingway and Bob Marley. Hemingway "wrote in simple and concise sentences," so Ernesta will make rugs with "smart, efficient, understated style. With great impact." Of Marley (full name: Robert Nesta Marley), Foley writes, "His (and all) music sounds better when hard surfaces are covered. A custom fitted rug means better sound." And so Ernesta ("Er-Nesta") was born. The company, he adds, is also "embracing a more-inclusive future" because Ernesta is the "feminine extension of Ernest." Ernesta, whose CEO, CLO, CTO, CMO, and COO are all men, expects to officially launch in the spring.