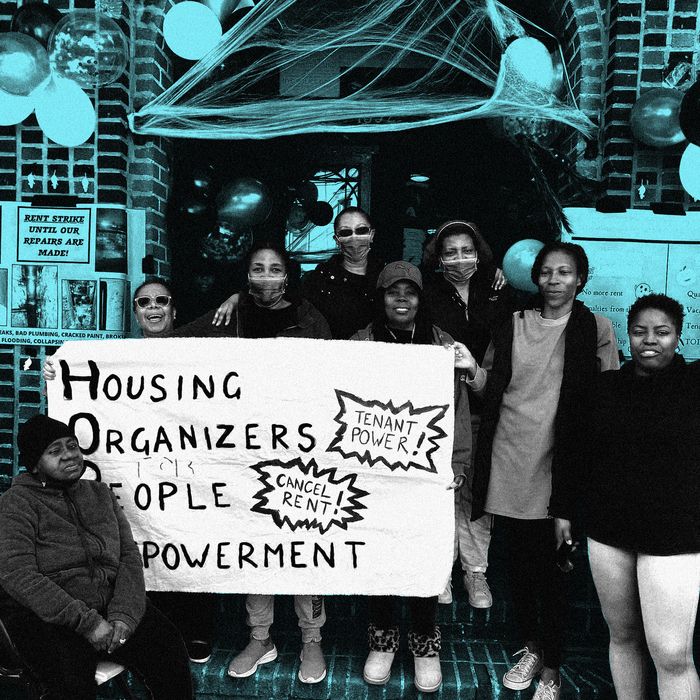 The tenants at 1392 Sterling Place have been on rent strike since November 2021.
Photo-Illustration: Curbed; Photo: Courtesy of Subject
The four-story Crown Heights building that 59-year-old Michelle Stamp has lived in since she was a child is falling apart. Her apartment at 1392 Sterling Place, which she inherited from her grandmother, is one of 23 units — all rent-stabilized and badly in need of repair. In Stamp's rear-facing unit, the windows don't close all the way, so rain seeps in and keeps her up at night. There are roaches, rodents, and mold on every floor. In some of the upstairs units, nails protrude from the floorboards, and rainwater falls from holes in the ceiling. Every winter, the old-fashioned steam boiler in the basement stops working — on what feels like the coldest days of the year. In total, the building has 478 open violations. "It's horrific. They've really left us to live in destitution," she says.
Conditions like these — while extreme — aren't unheard of in New York City. But this building has an even more fundamental problem: Nobody claims to own it. "You don't know who to complain to," Stamp says. "The money's been collected, but we don't know who gets the money. They're certainly not putting the money into the building." This has made it difficult for tenants and the city to hold someone responsible for repairs.
It wasn't always this way. Until recently, Stamp knew who the owner was; the Dukler family, led by its patriarch, Rubin Dukler. The Duklers owned her building and two others through Rikud Realty, their real-estate company. They were lax in their management — "There were always maintenance problems," she says — but things became especially dire in recent years. In 2018, then–public advocate Letitia James named Rubin Dukler the city's 17th-worst landlord, with an average of 531 open HPD violations across four properties. But what records at the time failed to show was that Stamp's building had quietly changed hands months earlier.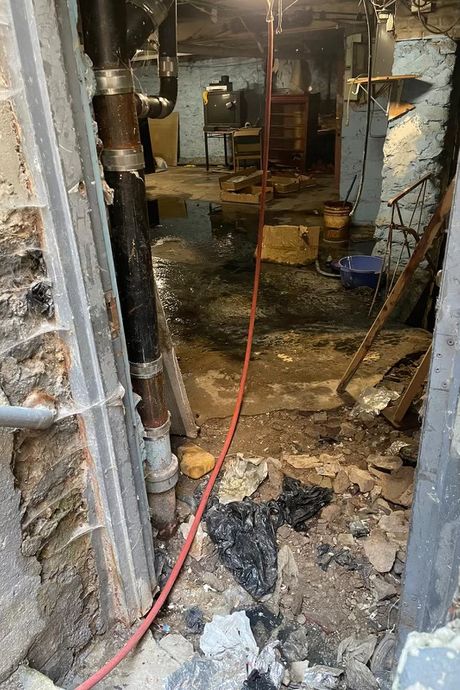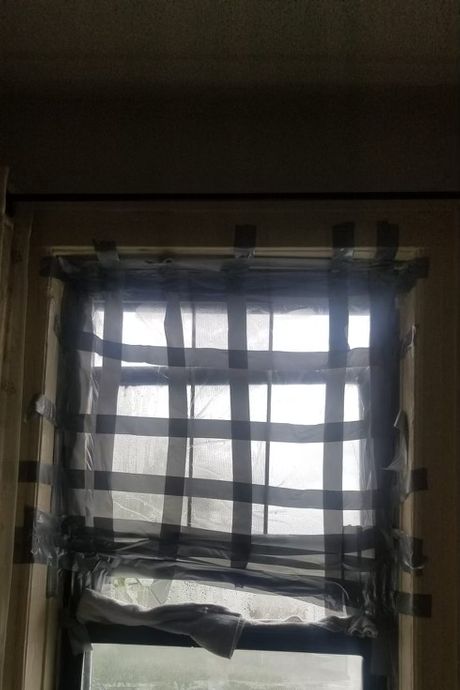 In December 2017, the Duklers sold half their stake in Rikud's portfolio of three rent-stabilized pre-war buildings — 1392 Sterling, 1018 Eastern Parkway, and 1074 Eastern Parkway — to a real estate company called Iris Holdings Group, which paid $6.2 million and agreed to assume day-to-day operations of the buildings. The company, founded in 2014, focuses on buying "distressed" residential properties — it paid $12 million in 2020 for a pair of rent-stabilized Staten Island buildings with hundreds of open violations, and $68 million in 2018 for eight, mostly vacant multifamily buildings in Borough Park. But Iris didn't tell the Rikud tenants this — and portrayed itself just as their new property manager. Stamp thought Iris was being friendly when she gave a tour of her building in 2018 to the firm's managing partner Chayim "CK" Kirschenbaum "to show him what the place really needed, renovations and repairs," she says. Kirschenbaum promised to do them — he was practically "salivating," Stamp recalls. But then Iris became unreachable soon after. "There were no repairs, and they wouldn't take any phone calls or texts from us."
Then Rubin Dukler died this past February. And with the repairs still not made, the tenants began planning a rent strike. That's when they learned about Iris' deal to buy half of Rikud, and realized why Iris had stopped doing any maintenance and even left some units vacant. The Duklers and Iris had signed their deal just about a year before the passage of a game-changing real-estate law — the Housing Stability and Tenant Protection Act of 2019, which severely restricted landlords' ability to deregulate rent-stabilized apartments after repairing them or when tenants left, and made it harder to evict them. Essentially, it took away a key tool that many landlords used to take their units out of rent stabilization and — Stamp suspects — made her building, and the other two in the deal, suddenly much less attractive. "Their intention was to do all the repairs and take it out of rent stabilization. And basically kick out all the people from the building, then rent it for whatever they want," she said. Now, Stamp and her neighbors learned, Iris was trying desperately to back out of the deal.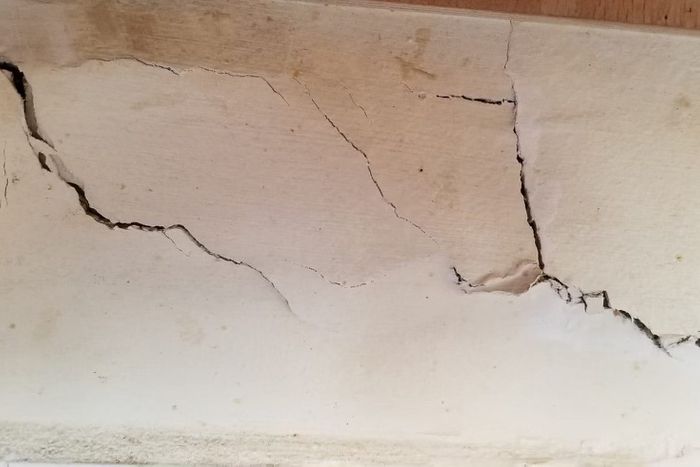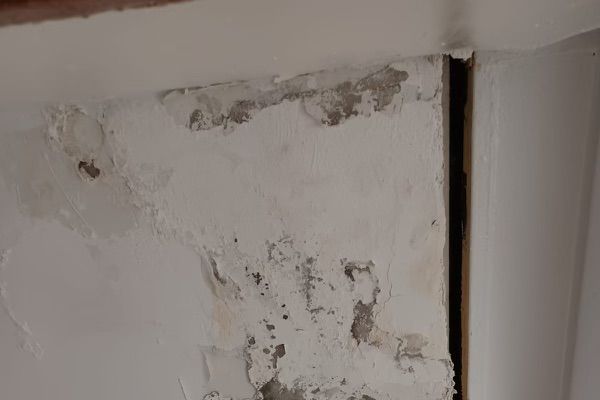 But George Nuñez, an Iris property manager, says his company began souring on the deal well before the rent law had passed. The issue, according to him, was that Dukler had sold Iris the building on false grounds. The state's Division of Housing and Community Renewal had ordered a rent freeze at 1074 Eastern Parkway in 2002 until repairs were made — something Rubin Dukler had apparently ignored and then fraudulently concealed from Iris in order to close the deal, Nuñez says. In the beginning, they attempted arbitration with the Duklers in 2018 through a bais din, a Jewish Rabbinical court — but "Rubin delayed the arbitration and then refused to participate in the process," says Nuñez (a lawyer representing Rikud Realty declined to comment, citing the pending litigation). While Iris has paid an initial $3 million out of the agreed $6.2 million to the Duklers for the three buildings, the deal never closed, and "Iris has zero ownership stake in any of these buildings," Nuñez says. But he also acknowledges that Iris has collected rent from the tenants and couldn't say whether any of that has gone to the Duklers.
With no one stepping up, the tenants launched their strike more than a year ago, on November 1, 2021, demanding that Iris, or the Duklers, or somebody please, fix their damn building. But instead, they say Iris menaced them. A few days after the strike launched, the company sent a handyman to tour the building, but when Stamp asked him when Iris would make comprehensive repairs, he threatened to "fuck her up" and tried to fight her, forcing her to call the police, she says. Then the building manager at the time, Shay Hart, started going door-to-door to try and "bully" people into paying rent. "We had a code that if he comes into your apartment, you should start screaming, and somebody will come and help get rid of him." Nuñez said he wasn't aware of these incidents, but emphasized that Hart no longer works at the company.
In May, Iris Holdings Group sued the Duklers, arguing that the Duklers had conned them into the purchase by concealing the 2002 rent freeze. In a countersuit, the Duklers argued that the "actual reason" Iris had tried to back out of the deal was due to the new rent law. Meanwhile, Iris had taken "all benefits, income and profits" from the new buildings, while failing to pay the Duklers the agreed 50 percent of rent, the Duklers' counterclaim alleged. Depositions began last month.
Meanwhile, an HPD lawsuit against Rikud for the building violations has so far gone nowhere, according to Charlie Dulik, an organizer at the Urban Homestead Assistance Board, a nonprofit representing the tenants. The court hearings have gotten repeatedly pushed back, and an HPD lawyer told the tenants "he doesn't have the capacity to take things to trial, because they're so underfunded, they have so few staff members," Dulik says. Instead, the HPD lawyer has proposed a settlement with the owners (whoever they are) for $125,000 — a fraction of the total amount of fines owed — if the owners promise to fully repair the buildings using professional contractors. (In an emailed statement, an HPD spokesperson said that the agency is taking "aggressive action to ensure that the owner corrects violations and improves conditions.")
Stamp says the only thing that's gotten repairs going is the rent strike: "It's been generations that we've just taken what they give us. And they never thought we would rise up like this." Now, with the strike passing one year, Iris seems to have adopted a conciliatory tone. There was a small breakthrough last week when Nuñez met with residents and pledged that Iris would present a plan by mid-December to make comprehensive repairs. At the meeting, Nuñez told the tenants, "I understand there are elderly people living here, and I wouldn't want my mother under those circumstances." Stamp felt hopeful. "It was a very positive meeting," she says.
Nuñez says Iris wants to "do the right thing": He shared documents that show the company had paid for hundreds of thousands of dollars' worth of work across the three buildings over the last few years, including new appliances, windows, doors, plumbing, and other repairs and pest treatments. But he also concedes the firm has little choice, because of a court order that requires Iris to maintain the buildings while litigation proceeds: Iris had submitted a motion to be relieved of that duty, but it was denied last month. "It is very painful from an economic perspective," he says. "Businesses are in business to make money. Not to lose money."
Stamp says the tenants will end their rent strike if the repairs are completed as promised. If not, all options remain on the table, including finding a way to convert the building into a co-op and buy it, something that the Urban Homestead organization helped another building in the Bronx do earlier this year. But first, she hopes they get repairs as soon as possible. On November 30, she tells me, she reminded Nuñez about the building's heating problems. And "true to his word," she says, a plumber came the next day to update the old steam boiler. The building may not have a clear owner, but with luck, it'll have heat and hot water this winter. "Which is just a basic comfort," Stamp says. "But it's a start."