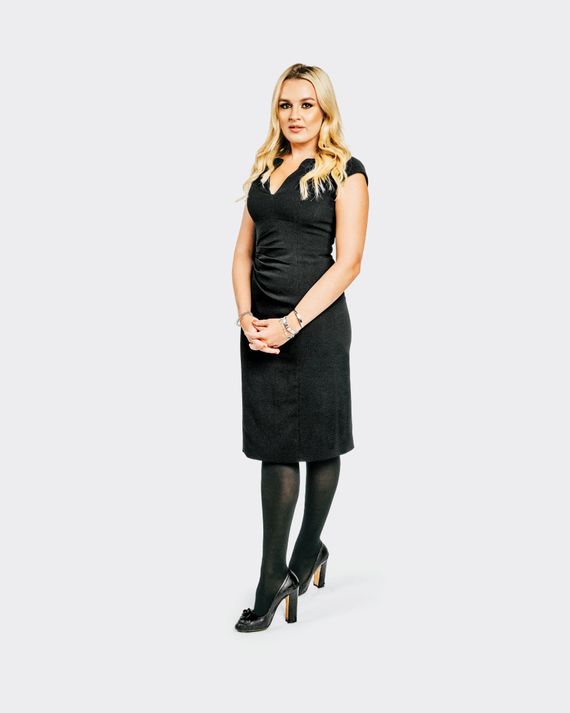 Photo: DeSean McClinton-Holland
Valentina Hartmann (pictured above)
Investor-relations manager, London
What brings you here?
I'm representing a company called Bitzero — we do zero-carbon bitcoin mining. One of our investors is Shark Tank's Kevin O'Leary, and he's the keynote today. In light of the whole FTX crash, a lot of our investors have come to us and asked, "Are you involved?" And we're not. Only Kevin himself was. So we also felt it was a good opportunity to show face and clarify that.
Why didn't you guys get involved with FTX?
We've not yet found a reason to trust any exchanges. We only store our bitcoin in a wallet, which is housed in the offices of our lawyers in Switzerland. Obviously, we feel terrible for the people who took the hit, but again, we're not associated with any of that.