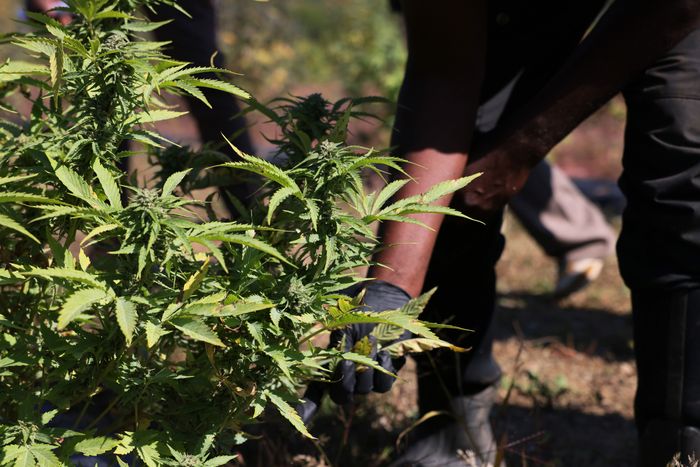 Photo: Michael M. Santiago/Getty Images
Everyone knows that weed delivery is one of the greatest innovations of our time, and now this triumph of modern industry is getting formalized in New York. The City reported on Friday that retail delivery of recreational cannabis could roll out before storefronts even officially open, with the Office of Cannabis Management promising more details as early as next week.
Now that the state has finalized the first wave of retail licenses, prioritizing applicants with cannabis-related convictions or their relatives, the question is when these shops will materialize. Getting a storefront off the ground can take real time, but home delivery could allow these businesses to get going with very little infrastructure in place. Mobile weed is also good news for people living in places like Brooklyn, where a federal judge has temporarily barred retail licenses — delivery services will be able to sell across counties. The farmers sitting on 300,000 pounds of weed are probably pretty relieved, too.