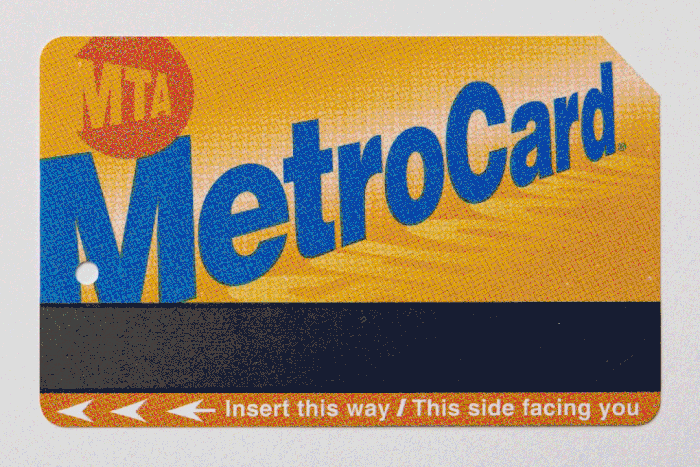 The MetroCard, as regular Curbed readers know, will soon disappear from our underground landscape. It was never a perfect system (cough, SWIPE AGAIN AT THIS TURNSTILE, cough), but it was robust and pretty good tech, and in its nearly three decades, we got our money's worth out of it. OMNY, its replacement, includes the option of a fare card, but most of its transactions will be entirely electronic, conducted through cell phones and credit-card chips. Physical fare media won't disappear: Approximately one in eight subway riders have no bank account, and many others lack smartphones, so there are and will be OMNY cards they can buy. But most transit users won't.
Many of us treat MetroCards as disposable objects, to be recycled or tossed when they run out. Immediately upon their introduction, however, the MTA grasped that the visual blandness of this object also meant that it was a tiny blank canvas, or at least the back of it was. To that end, in January 1994, the agency began selling commemorative editions, and a collectors' community soon coalesced to buy and sell and trade. Lev Radin, who had recently arrived from the former Soviet Union, had been a stamp collector in the USSR, and when his son brought home a MetroCard from school that had an ad on the back, Radin thought to himself, Oh, that's interesting. (It was also a cheap collectible that he could get into without a lot of start-up capital.) Eventually, he became friendly with other enthusiasts and MTA insiders who have helped him find the rarest cards; there is only one, he says, that is missing from his collection of thousands. It's a surprisingly good-sized community of collectors, one that extends far beyond New York City. "I have met collectors in Australia," he says. Are they interested in rail memorabilia or New York artifacts, or is their collecting interest coming through some other vector? "Gift cards," he says, with a small smile.
As the MetroCard prepares to exit the cityscape, we asked Radin to walk us through some highlights from the past 28 years.
The First One
As some New Yorkers will remember, the first MetroCards were not gold with a blue logo but the reverse. This one displays an expiration date of December 1995, meaning it was issued in 1994, among the first available to the public. "They used to expire in about a year," Radin says. Now, it's closer to 16 months or so.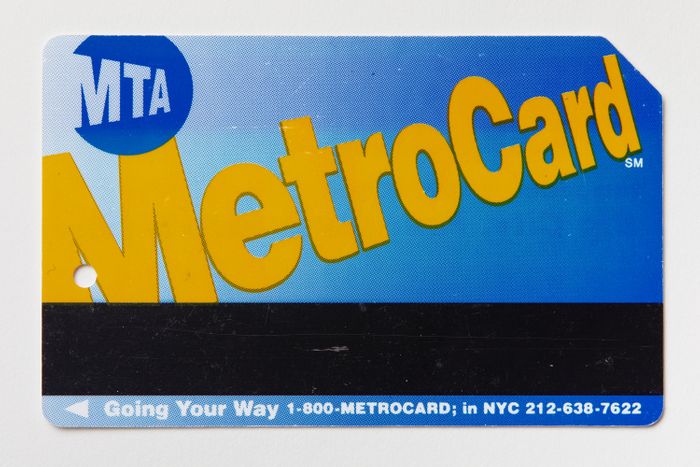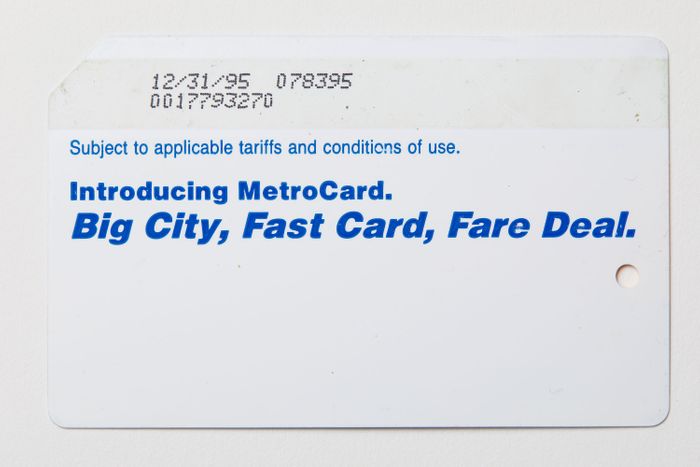 The Tests
Early in the MetroCard's run, the MTA experimented with other colors and materials. The FOR TEST ONLY card was likely used by an employee of the MTA or its vendor, Cubic. The "9.5 MIL" note on another denotes its thickness, 9.5 thousandths of an inch (there were others tried out). The latter two are purely color tests, preceding the arrival of the standard-issue gold MetroCard we all know today. They're paper, with no actual magnetic stripe, and they are a jarring sight in an alternative-universe way, like that blue Coca-Cola can that went viral a while back.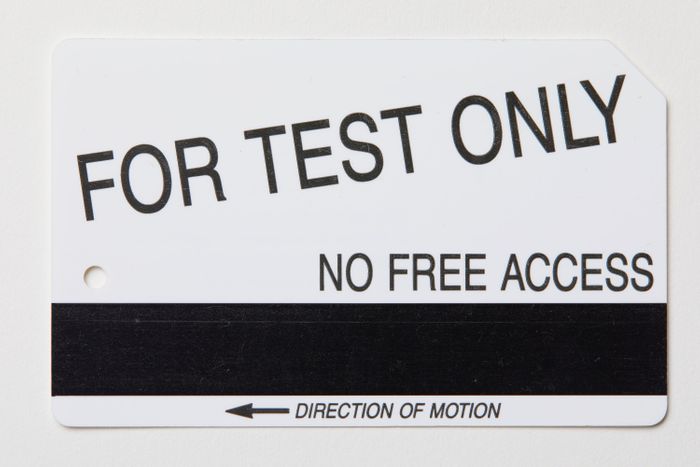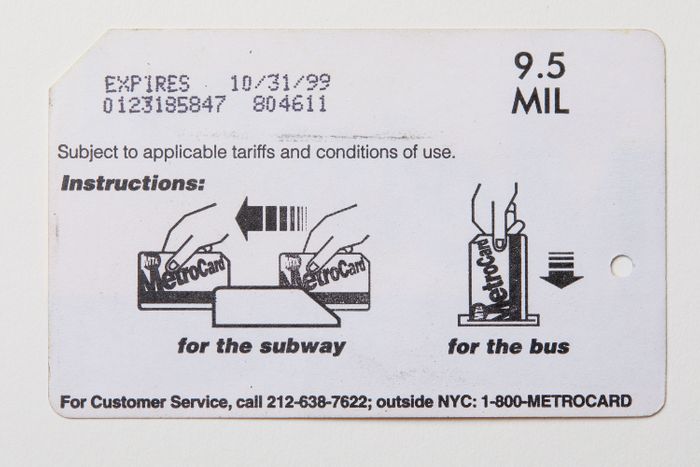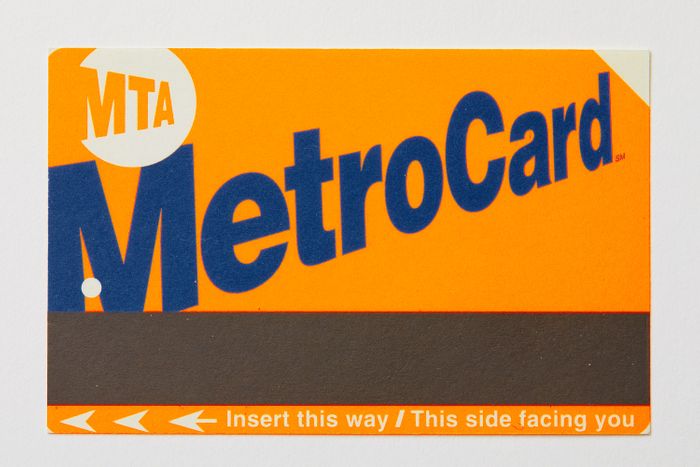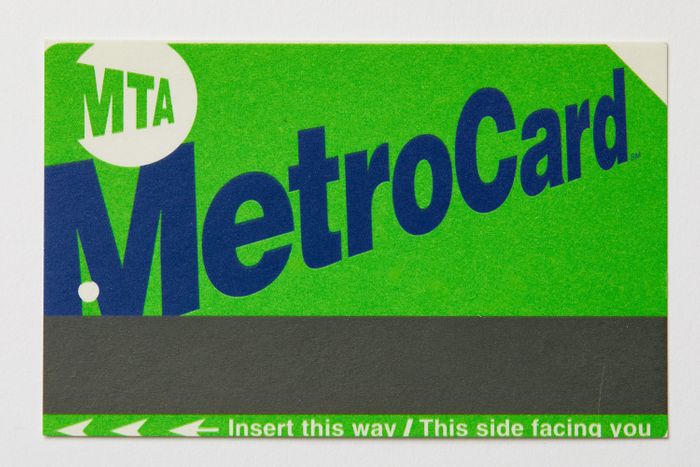 The First in His Collection
It's a Dial-a-Mattress ad. (Leave off the last S for "subway"?)
The First Commemorative Set
Issued at MetroCard's launch in January 1994, this four-piece set included a letter from MTA chief Peter Stangl noting that the card could be used "not only for transit fares, but also for public telephones and many other uses." Notable today: The single-ride fare was $1.25.
The Pay-Phone Card
The agency tried to follow through on that plan for pay phones, printing instructions for making calls on the back. It didn't take off and the program was soon discontinued.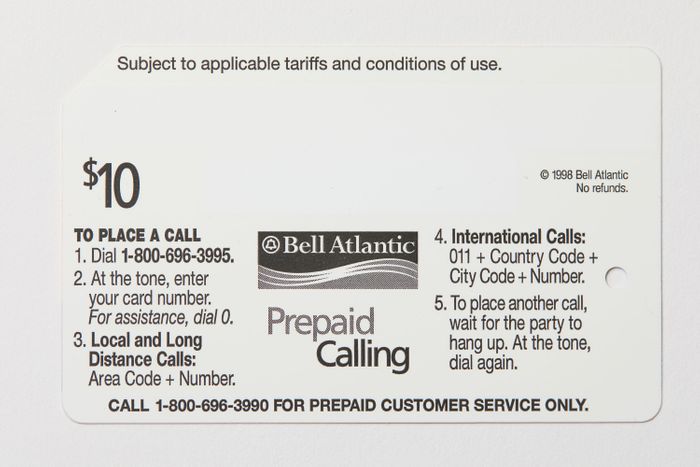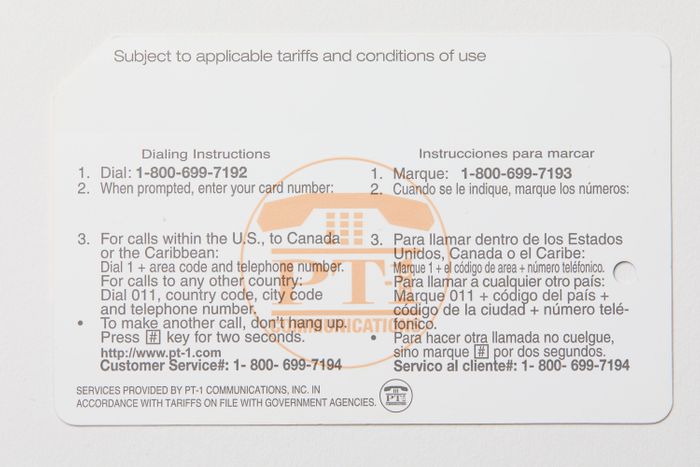 Let's Go Yankees, Let's Go Mets
Every big sports event gets a commemorative, in part because coaxing fans onto public transit is a lot better than having everyone drive to the ballpark. Six were issued for the Subway Series in 2000; Radin explains that two of those were scrapped before they were issued, and the remaining four are really hard to find because many were destroyed after a logo-copyright dispute between MasterCard and Major League Baseball.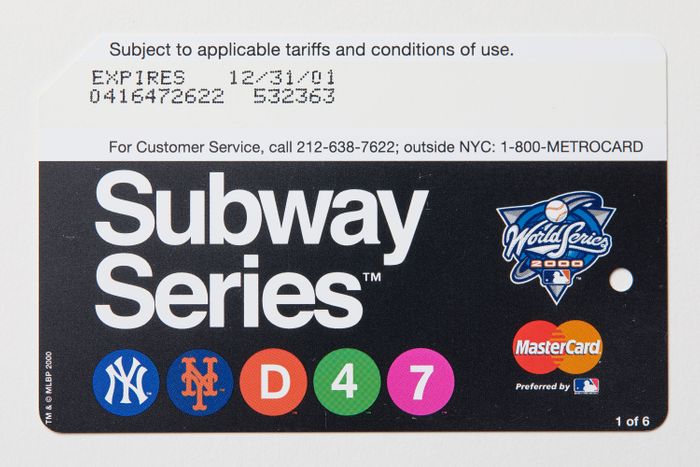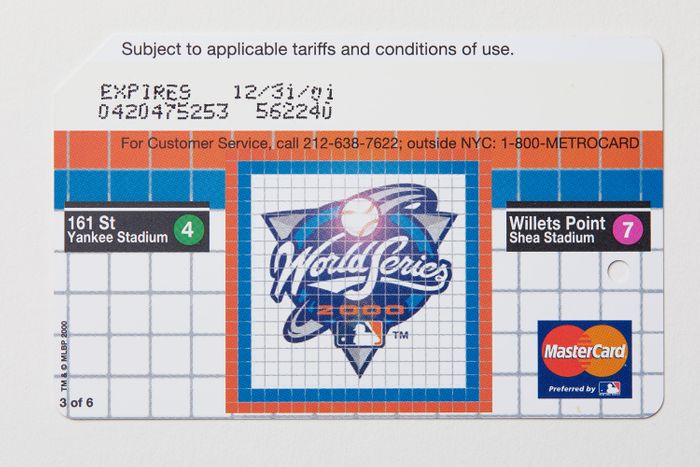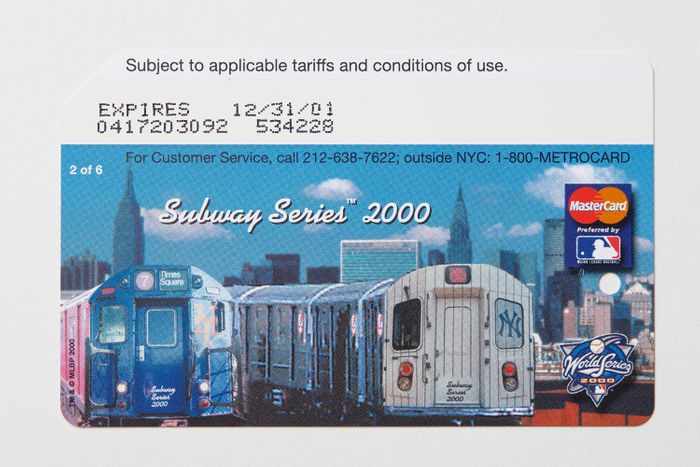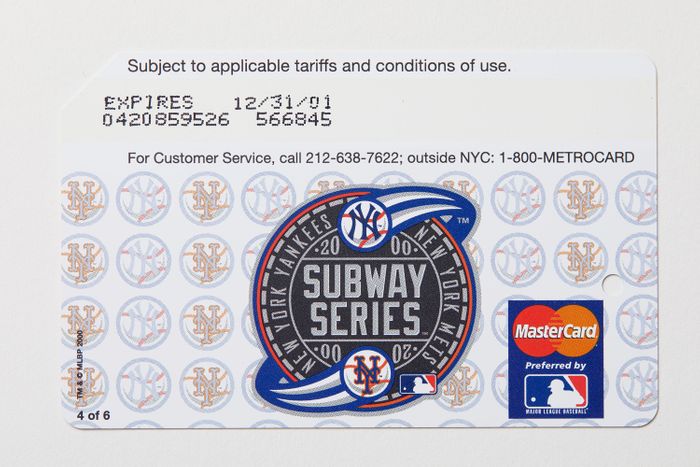 The Rarest
It's hard to say exactly which cards are the toughest to find, but these two are serious candidates. The New York Times card was preloaded with fares and slipped into delivery copies as a promotion, and only about 1,000 were issued. (They sell to collectors for "thousands of dollars" now, says Radin. Another newspaper-related card, one with a Daily News logo, is even harder to find.) The Continental Airlines one doesn't look special — but it was never released and has no expiration-date stamp, so completist collectors covet it even more. There are, he says, 12 known to exist.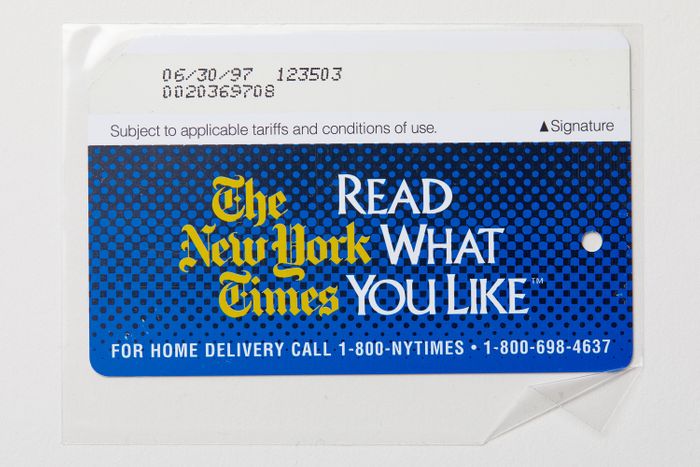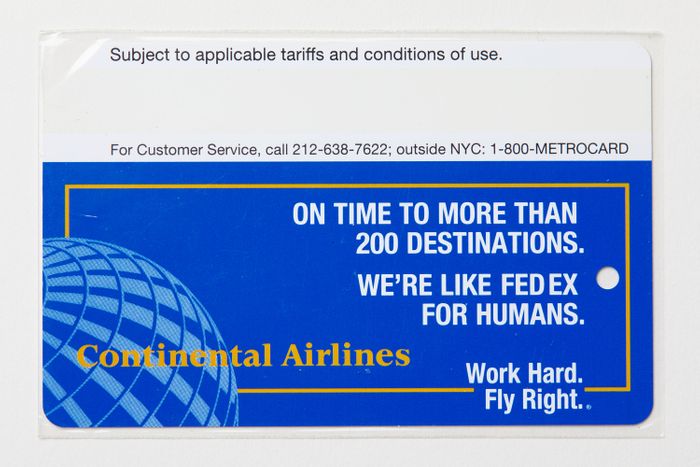 The James Rizzi Editions
Rizzi, the Brooklyn-born artist, produced his first special edition in the card's earliest days. The one bound into the book shown below was never issued in the United States, only in Europe.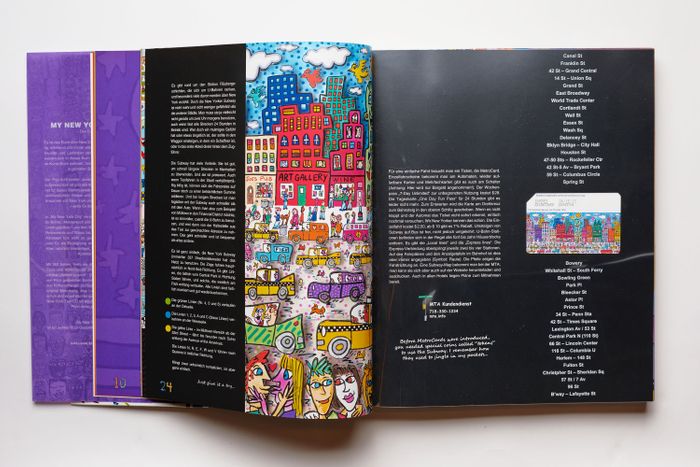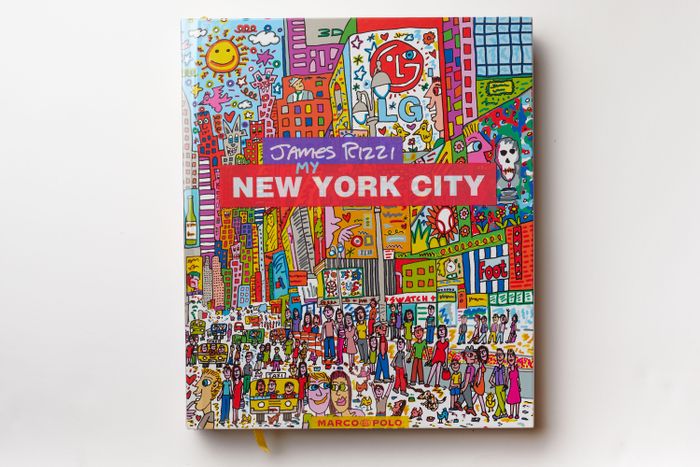 The Blessed End of the "Nineteen-forty. Nineteen-forty" Chant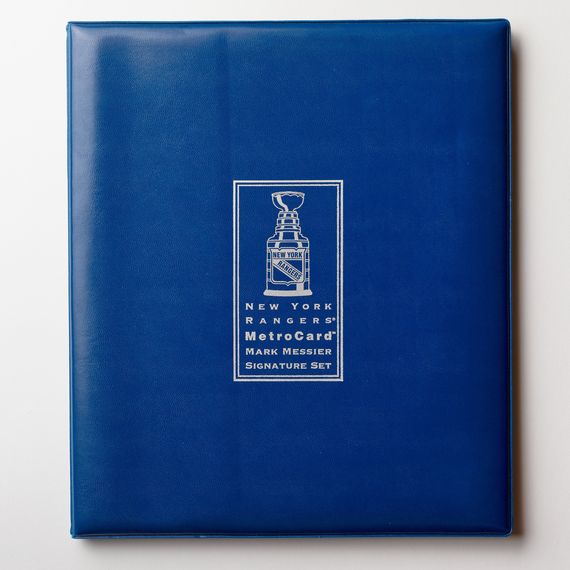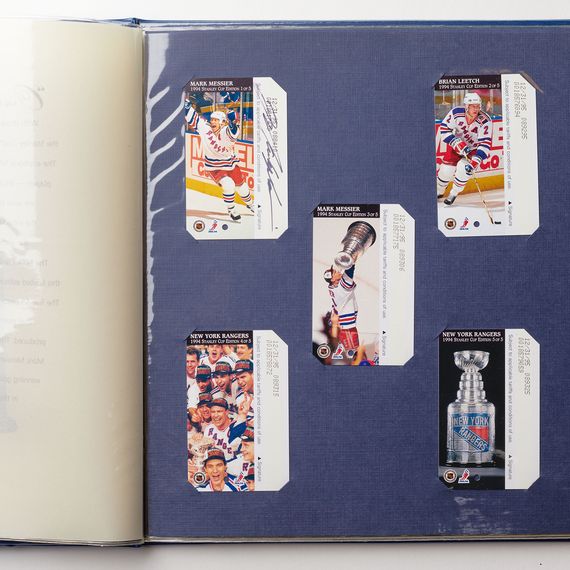 The Sort-of-Autographed U.S. Open Cards
If you bought a card before the U.S. Open in 2000, most had an American Express ad on the back. A select few, scattered through the system, were inscribed with the autographs of Martina Hingis and Michael Chang. There was an implication that these were real Sharpie signatures, but Radin thinks they may have been printed en masse.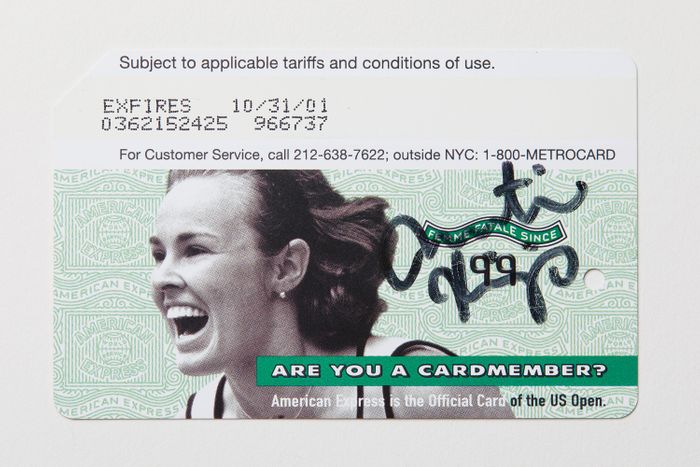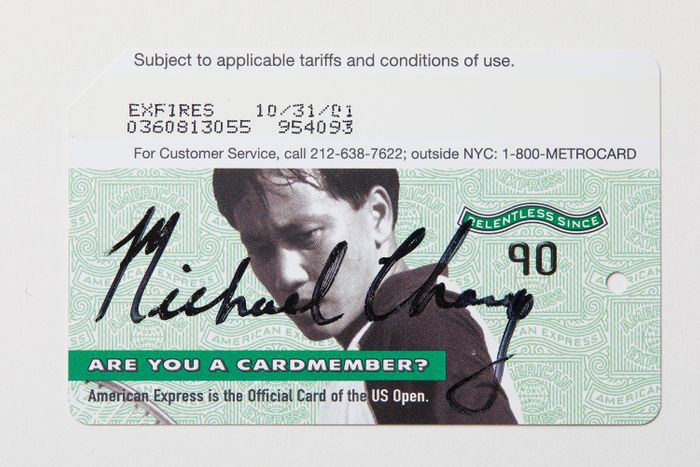 The Most Popular
They're probably these two: Supreme (2017) and Biggie (2021), celebrating hip-hop culture in their respective ways, each made in editions of 50,000 or so. They, along with Rizzi's art cards, arguably do the most with this little wallet-size space. The Biggie one very quickly found an extremely enthusiastic following.