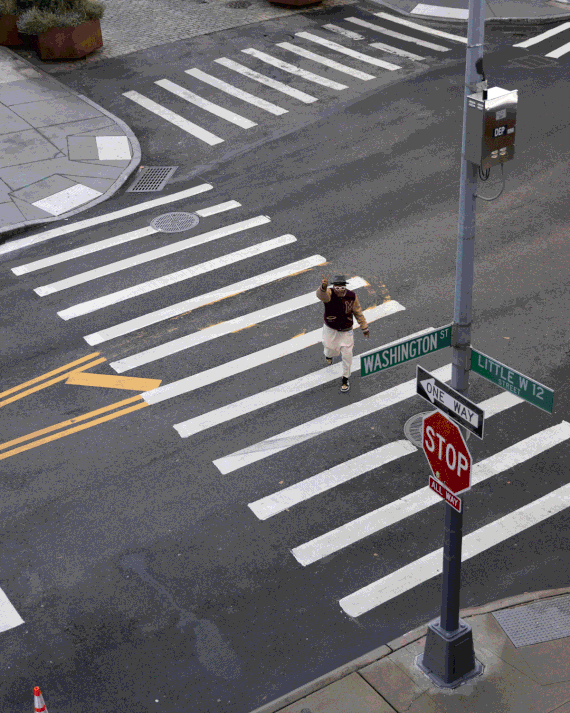 Anyone in magazines knows what it takes to wrangle a famous person for a photo shoot. There are weeks of phone calls, green-room demands, issues of timing and availability and vanity. So what happens when you want 72 celebrities for one image? Therein lay the challenge for this issue's cover photograph by Pelle Cass, who's known for his multiple-exposure composed images, shot from one spot and then set down, digitally, into one frame. They are intense projects, requiring thousands of identically framed exposures shot over hours and a camera tripod that absolutely. Can. Not. Move. He's a contemporary master of the classic time-lapse photograph, the over-the-top spawn of Eadweard Muybridge and Harold Edgerton.
But back to the logistics. Jody Quon, New York's photo director, with her deputy, Liana Blum, and a team of editors made an enormous list of names, then reached out to a huge swath of the staff to start making calls and lining people up. They and Cass chose a particularly New York–y intersection (Little West 12th and Washington Streets) with even West Side light and the presence of the High Line, which would allow him to get up above the street. Test shoots revealed that the raking light was similar in the mornings and afternoons, allowing two two-hour stretches of shooting. Hector's Café and Diner, on the corner, would serve as a staging area. Everyone, whether U.S. senator or restaurateur or supermodel, got an individual call time and the same loose instruction: "Wear color."
Buy the 'Reasons to Love New York 2022' poster here.
Cass more often shoots these portraits with random people, and this time we had to make sure everyone was recognizable. The solution there was to map out a standardized set of paths, a crosshatch graphic of lanes to walk, three across the intersection in three directions — nine short runways forming a megahashtag. (See graphic below, by photo editor Megan Paetzhold.) A few days ahead, they test-drove the plan with stand-ins and timed it all.
Early on the big day, November 28, beginning a bit before 7 a.m., the subjects began to arrive, each checking in at Hector's. A dozen staff members, wearing orange safety vests and yellow baseball caps for visibility, stood just outside the frame of Cass's viewfinder at the ends of those nine lanes. (They were there partly to direct the pedestrian traffic and partly to help participants avoid the actual traffic, since the intersection wasn't closed to cars.) Each staffer held up a colored placard, effectively a target to guide the photo subjects as each sauntered through on command. Spike Lee walked first, then dashed off to the airport. Paul Rudd was his delightful Paul Rudd self, mock-hailing a cab in the crosswalk. Ziwe charmed everyone she met. Chuck Schumer shook hands with everyone, including some truckers who stopped in the middle of the intersection to shout "hello" to him. (Then he headed back to Washington and, a few hours later, voted on the marriage-equality bill.) Emily Ratajkowski brought her huge dog. Liev Schreiber brought his tiny one. The outrageously dressed costume designer Machine Dazzle released a flurry of orange balloons around his feet as his walk commenced, then headed to Hector's afterward for breakfast. Dionisios, the manager of Hector's, did a walk of his own. Tariq, a.k.a Corn Kid, bounced around the street, trying to keep warm, as photo editor Isabela Quintero kept him out of traffic. As the shadows began to lengthen, Keith McNally came over from Pastis to walk last, and that was a wrap.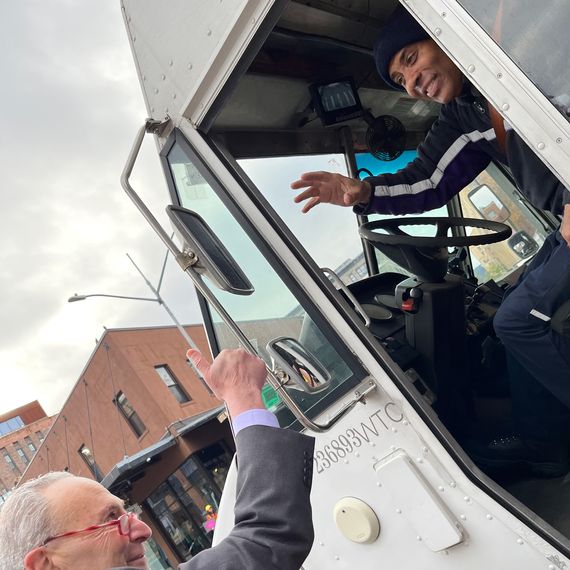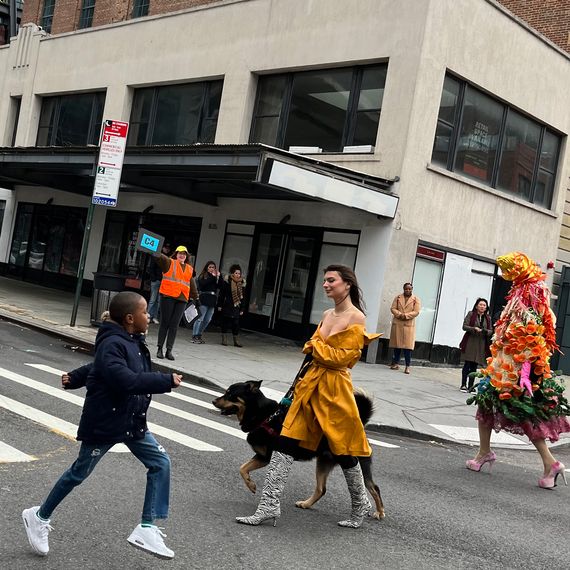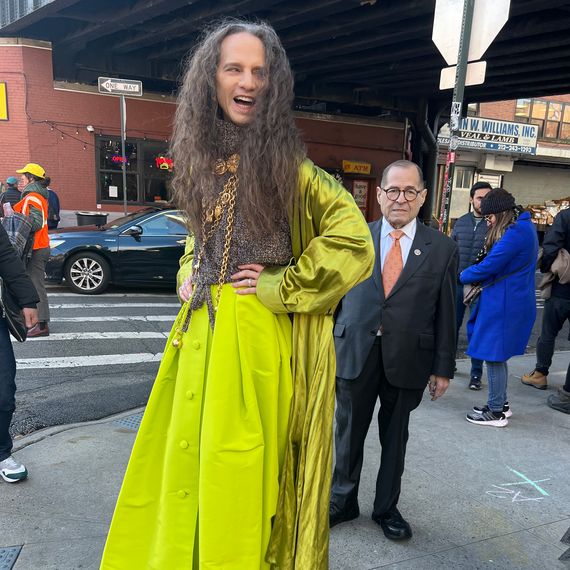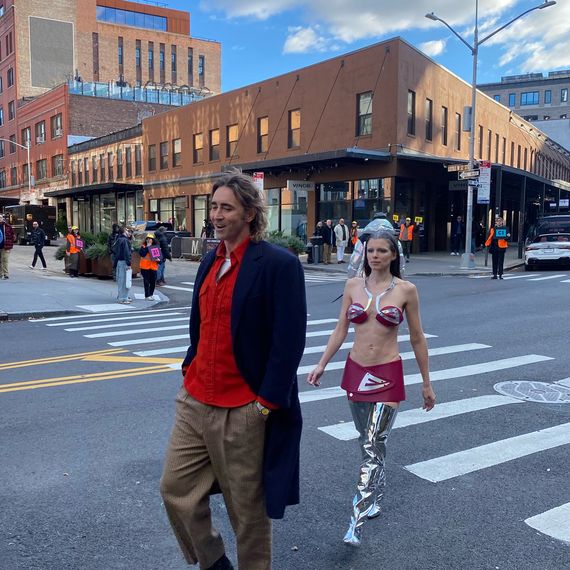 And then the rush to deadline began for Cass, meticulously choosing who crossed ahead of whom, making an array of more familiar and less familiar faces, mixing those colorful outfits, adjusting spacing, balance, shadows, composition. The final image came together less than 12 hours before it went off to press and thence to you. "It really was," Quon told me, exhaling sharply, "like putting on a wedding" — one where every guest was famous. Afterward, Lee Pace told a staffer, "That was the most interesting thing I did all day."