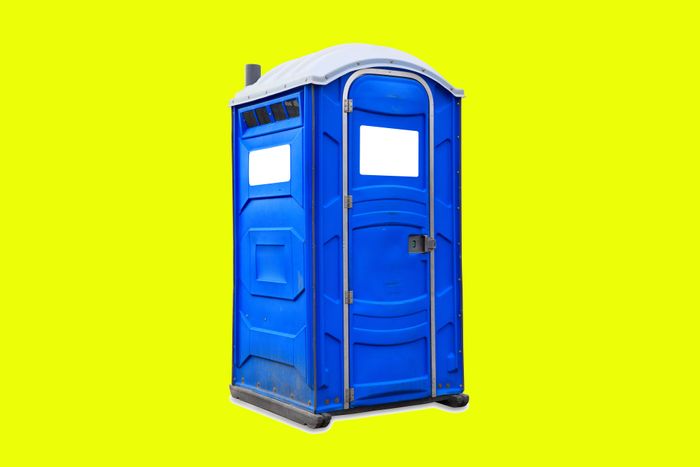 Photo-Illustration: Curbed. Photo: Morton Photographic/Getty Images
Bill Tillotson, the mayor of Sagaponack, put a single porta-potty up on the side of the road this summer, and for his transgressions, he must now defend himself to the local press. The Sag Harbor Express reported this week that "several village residents" in the wealthy area have complained about the toilet being an "eyesore." Tillotson told the outlet that providing a public restroom should be the function of local government and that the many landscapers who work on nearby properties need a place to pee. "Where do people go to the bathroom when they're working on all these estates?" he said.
The single toilet was already a compromise. "I actually proposed several of them, but that was the only spot that the trustees would accept that it would fit the neighborhood," Tillotson told the Express. Apparently, the only spot in town the trustees deemed acceptable happens to be across from Tillotson's house, where he can see the toilet every day. Which also means he can see people using it, effectively proving his point. Overall, the Hamptons have been wrestling with the fact that all the people who work for its rich residents can't actually afford to live there or, in this case, even have a place to use the bathroom.
The mayor said he might build a shed around the toilet himself to beautify it, but that depends on how his shoulder is feeling. (He just had shoulder surgery.) Maybe all the toilet haters can help.