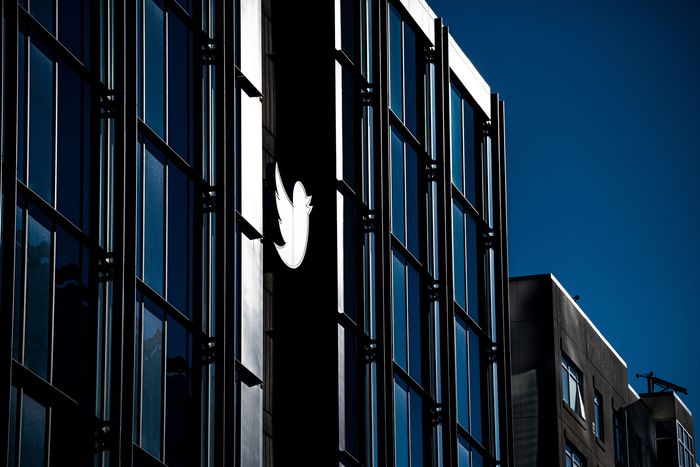 Photo: David Paul Morris/Bloomberg via Getty Images
While things are so far going quite well at Elon Musk's Twitter 2.0, the company's San Francisco headquarters may be in trouble. As The Real Deal recently reported, real-estate developer Shorenstein is struggling to refinance its $400 million loan on the building at 1355 Market Street. It missed a September deadline to refinance or work out a new deal on the loan and is now coming up against a January deadline after receiving a four-month extension, according to the website.
High interest rates and a "general disinterest in lending on office properties" since the pandemic are making it difficult to refinance right now, but it may not help that Twitter is on fire. The company occupies 75 percent of the 1.1 million-square-foot property, and as The Real Deal heard from a senior managing director for Trepp, a company that provides commercial mortgage-backed-securities data, "because there are so many headlines on this thing, it could just be toxic." Like maybe how Musk is currently filling the office's conference rooms with beds for employees or how his janitors are all on strike?