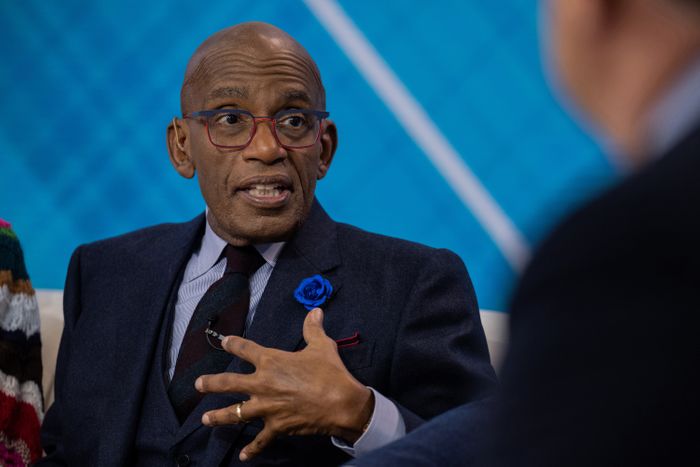 Photo: Nathan Congleton/NBC via Getty Images
Al Roker is having Tesla trouble again. Last weekend, multiple tipsters reported that Roker and wife, Deborah Roberts, were trying to leave brunch at Marks on Madison but couldn't get the door of their Model X to close. "Al was sitting in the car trying everything he could think of to get the door to close," the source told the New York Post. They eventually got on the road (there was a piece of cardboard blocking the sensor), but it was apparently just the latest in what appears to be an ongoing battle between Roker and his Tesla.
In November, the Post reported that Roberts struggled to get inside their Tesla to follow the ambulance that was rushing Roker to the hospital after a health incident. According to a source, Roberts was "trying to smash in a window," and eventually left the car and hailed a cab instead. (How many Roker-Robert Tesla sources does the Post have?)
This is not just a problem plaguing the world's most preeminent weatherman. Roker's Model X has "falcon wing" doors that open vertically, but even the standard door handles of the other models are so confusing that the Teslas driving in circles through the Boring Company's Vegas Loop have stickers on them instructing passengers to "push here to open."
But functioning doors may be among the least of Tesla's present concerns, as some of its engineers are in court this week testifying that the company faked a 2016 video supposedly demonstrating its vehicles' self-driving capabilities. There's also the matter of the eight-car pileup caused in the Bay Area by a Tesla in so-called self-driving mode and the fact that the no-longer-globe-leading electric-vehicle company has lost $250 billion in market cap since Elon Musk staged his Twitter takeover in October.
But back to the matter at hand: Al Roker. New York is heading toward a cold snap and possible snow showers next week, and Tesla doors have been known to freeze shut in low temperatures. There may be more Tesla trouble in the forecast.