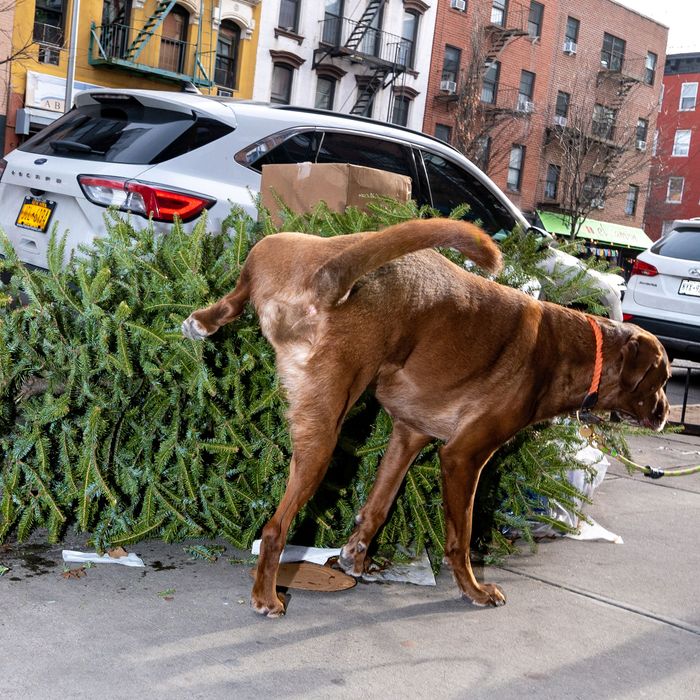 A discarded Christmas tree has a rough start to the day.
Photo: Colin Schappi
It's a familiar postholiday tradition for New Yorkers: The lights come down, the stockings go back into your bursting underbed storage bin, and the Christmas tree you struggled to carry on the N train just a month before is unceremoniously chucked onto the street. For the first two weeks of January, the regular piles of black trash bags on the sidewalk are accented by trees shedding small piles of pine needles and fragments of tinsel, and the air smells a little bit evergreen.
The trashed Christmas firs admittedly look a little pitiful, reminding us it's back to the daily grind. But the landfill is not necessarily your Christmas tree's final destination. Each year, NYC Parks and the Department of Sanitation team up for Mulchfest, a two-week campaign during which over 50,000 trees are collected and recycled. (After January 14, however, the trees that get thrown out on the street are no longer composted by the Department of Sanitation, but are thrown away). One photographer followed that journey from trash heap to fresh, aromatic mulch, which is then offered for free to residents and community gardeners in all five boroughs.