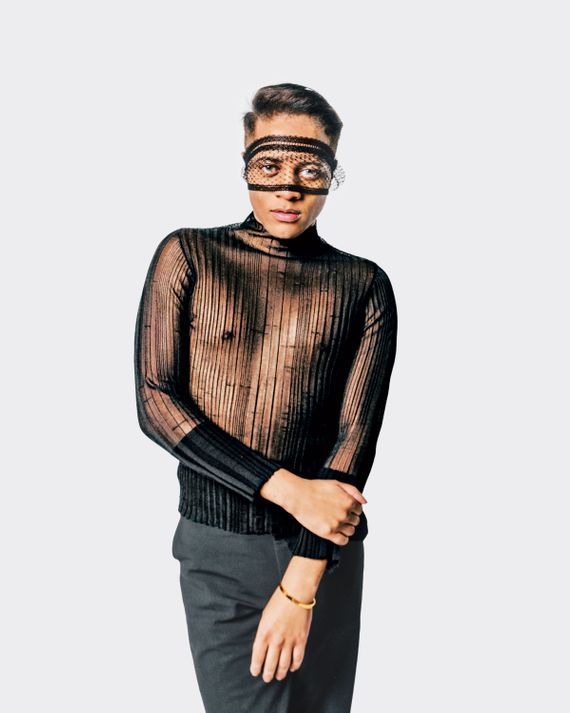 Photo: DeSean McClinton-Holland
Ty Gaskins (pictured above)
Fashion editor, Paris
How do you know Julie?
She's good friends with my manager, and he invited me. I also went to her "Barbie" party in the Hamptons over the summer, and that was such a good time. The best part of tonight was seeing Julie onstage with Ramona from The Real Housewives of New York City with this massive bottle of Champagne popping and flowing everywhere. Just seeing the joy in her face. It was nice.
Do you go to a lot of theme parties?
I do, and I host a lot of theme parties. I always host one for my birthday. This year was so basic. I called it "Ty in Paris," like Emily in Paris, because I was in Paris. I wore head-to-toe Balmain, the recent collection, and had a rooftop dinner by the Eiffel Tower. Sometimes you just have to dive into it.