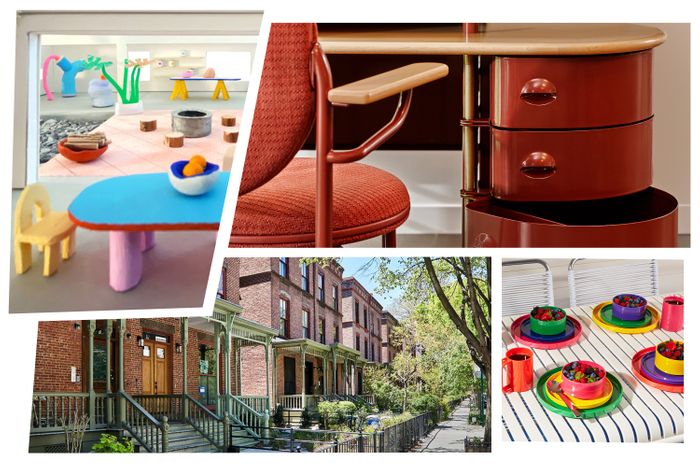 Photo: Courtesy of Fort Makers, Steelcase, MoMA Design Store, and Noel Sutherland
The objects, designers, news, and events worth knowing about.
Cities aren't preserved in amber, and the cycle of demolishing old buildings to make way for the new means that beloved elements of the skyline disappear. The sheer number of recent losses — 5Pointz, Admiral's Row, and the Jacob Dangler Mansion, to name a few that really stung — can make historic preservation feel like a losing battle. Which is why "50 at 50," a new online exhibition from the New York City Landmarks Conservancy, is such a pleasure to click through. Organized to commemorate the organization's 50th anniversary, the show details the history of 50 of its most notable successes, reminding us that wins — and very big ones at that — are possible. They include the humble Alice Austen House in Staten Island; the Weeksville Heritage Center, now a center of Black cultural life in Brooklyn; and the modernist TWA Flight Center in Queens.
The magic of Frank Lloyd Wright's architecture lies in how he designed virtually every single detail of his projects, from the furniture to the stained-glass windows and even the door handles, to create the effect he wanted. At the SC Johnson Wax Administration Building — one of the most iconic modernist offices ever built and a precursor to corporate campuses — Wright wanted to project his ideals about the future of work: collaborative and efficient. So he designed a cavernous, half-acre space that he described as a "cathedral to work" (today we'd recognize it as an open office) with tall lily-pad-like columns and custom oval-shaped desks that reflected the architecture's geometry. The workstations inspired the new Racine Collection by Steelcase and the Frank Lloyd Wright Foundation. On their own, the desks, tables, and chairs (updated to have four legs instead of three, as Wright originally designed, since people kept tipping over) don't really look like office furniture — yet another contemporary trend that Wright anticipated nearly 85 years ago.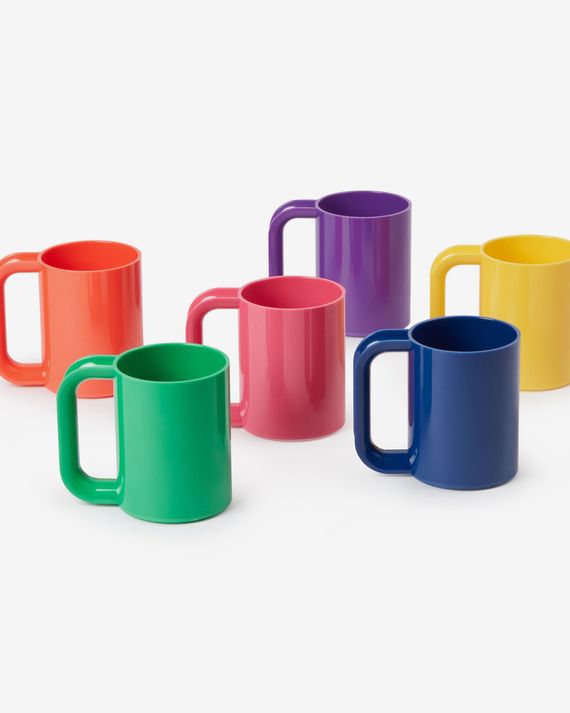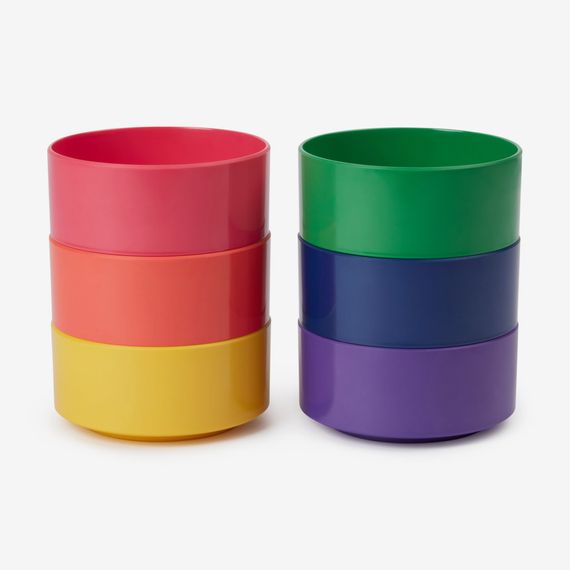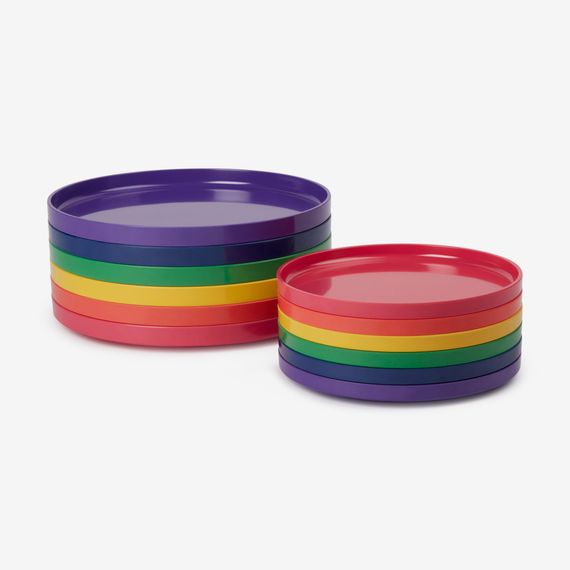 When Massimo and Lella Vignelli designed their stackable, rainbow-hued plastic dinnerware, it was meant to be an affordable, stylish product that all families could buy. But after it was discontinued (Heller, the manufacturer, kept making an all-white set), it became one of those design holy grails that eager collectors set eBay and Etsy alerts to find — if they ever went up for sale in the first place. At long last, the line is back in production, courtesy of a MoMA Design Store reissue. Mugs, salad plates, and dinner plates are available in sets of six for $60 (bowls have already sold out).
An Architect's Quest to Perfect the Tiny Wood Stool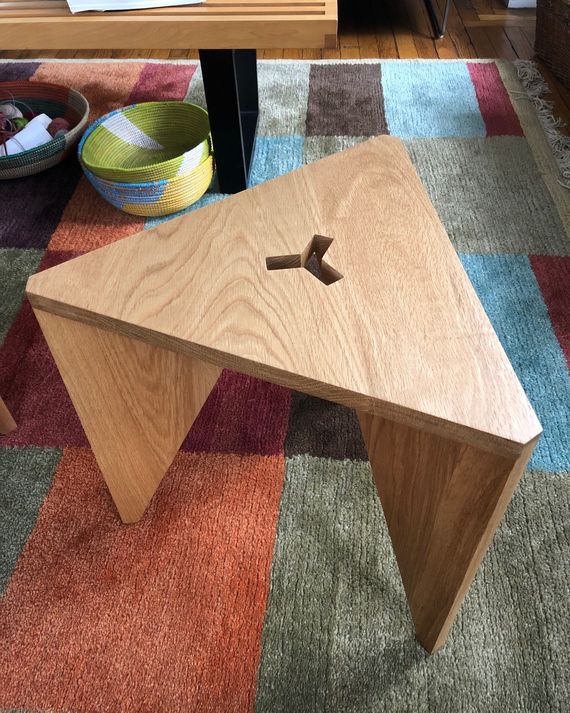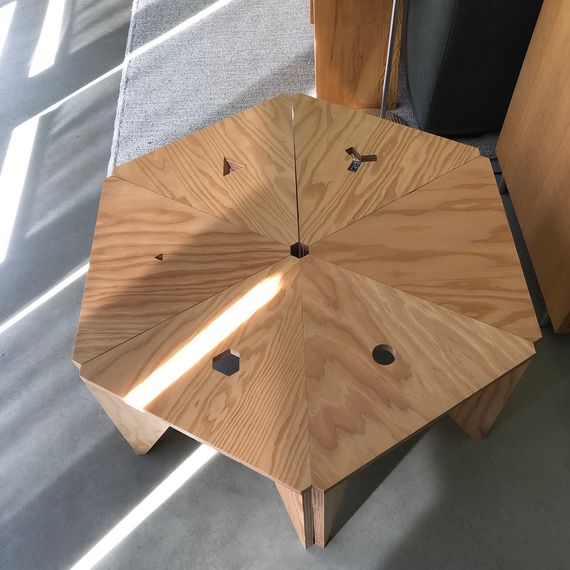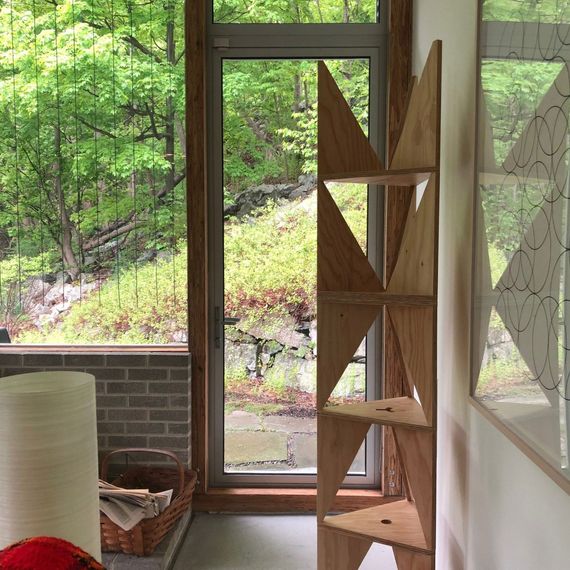 While most of us were trying to figure out sourdough during the pandemic, Adam Yarinsky, who co-founded the architecture firm ARO, had grander ambitions: to perfect the tiny wood stool — an object that has appealed to countless designers (Alvar Aalto, Jean Prouvé, and Sori Yanagi to name a few) and has caused a design-world meltdown in the past. Yarinsky usually designs much bigger things (he recently collaborated with New York's architecture critic Justin Davidson on a concept to convert office buildings into apartments, for example), and the stool was an exercise in applying the principles of architecture — utility, beauty, and durability — at a much smaller scale. "For me, it was really getting back to basics," Yarinsky says. He started with cardboard cutouts of triangles — a simple shape that helped him reduce offcuts and gave him a lot of different possibilities for structure — and ended with a three-legged design that can be stacked into an abstract-looking shelf or grouped together to make a bigger bench. The piece remains a prototype (Yarinsky hopes to find a manufacturer soon), but the process and the end result are a delightful example of creating something unique out of constraints.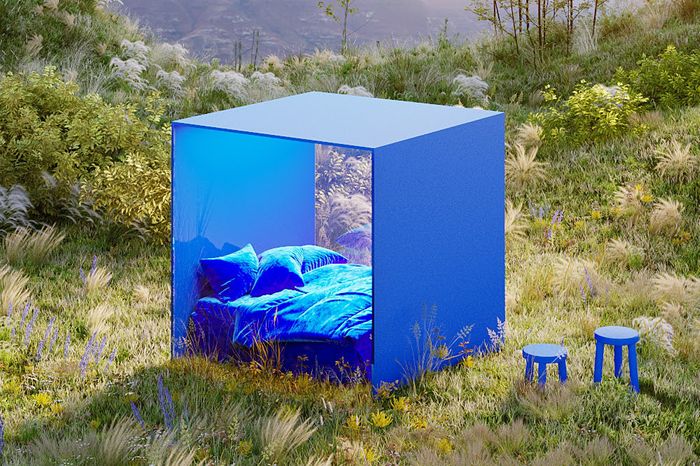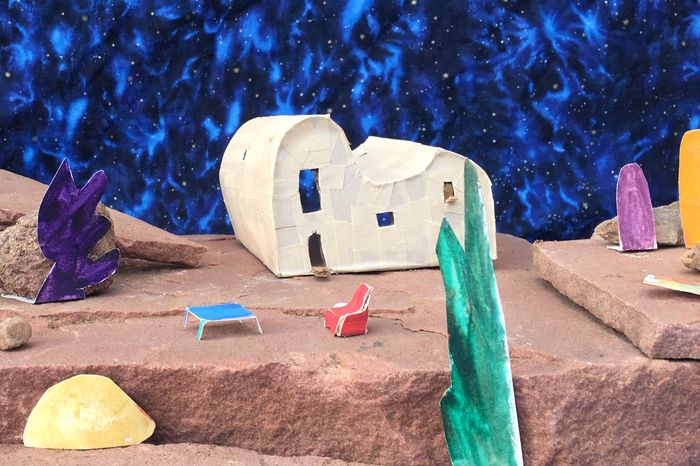 Culturally speaking, "dream homes" are a euphemism for aspirational houses — the places we could buy if money were no object. But the phrase is taken literally in Fort Makers's new online exhibition of fantasy homes imagined by artists. The studio asked six artists to design models of dream homes (which are really small sculptures and dioramas) using materials they already had around their studios, which makes them feel like surreal slivers of their imaginations. The most dreamlike of them all are a cobalt-blue canopy bed in a meadow from Harry Nuriev, an unsettling crimson bedroom with a crystal rug from Laurie Simmons, and a birdhouse-like tower from Sam Harvey.