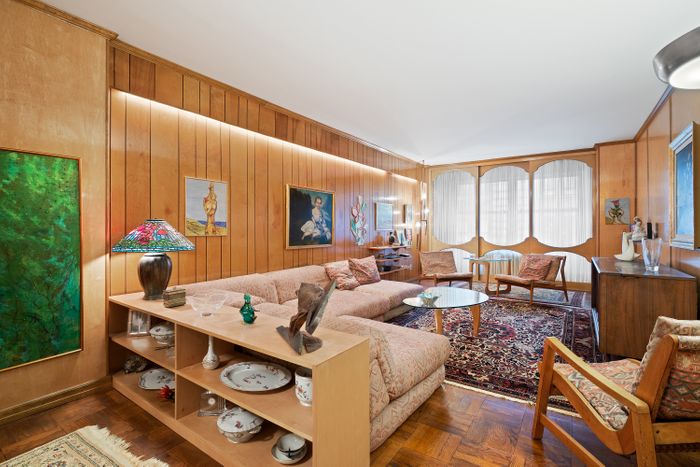 Standard wood paneling behind the living-room sofa is flanked by custom-louvered doors and maple, which covers almost every surface in the two-bedroom apartment.
Photo: Allyson Lubow for The Corcoran Group
When the Village House Condominium opened on 13th Street in 1967, its apartments were typical of the era: clean white walls, simple parquet floors. But Sonja Alaimo, now 94, had a different vision for her two-bedroom on the eighth floor. Alaimo, who moved there in 1968, was an artist — more specifically, an amateur surrealist painter, born in Yugoslavia, who mingled with Salvador Dalí. Over the decades, Alaimo covered almost every single surface in the apartment with wood paneling, even the windows, which can be hidden behind louvered wooden doors.
Grooved wood lines one wall of a living room and hides a strip of recessed lighting controlled by a dimmer switch. The opposite wall is laminated in apricot-colored maple installed in the 1990s that covers the entirety of the foyer, dining room, and kitchen and even (somehow) stretches around a curved bar tucked to the right of the entrance. "You can put booze behind there when you're entertaining. The apartment is very Mad Men in that way," said Fred Cargian, the Corcoran agent representing the seller who was charmed by another relic of a primmer, bygone era: a dressing room. "If someone's sitting in your bedroom, you can change your clothes and you don't have to interrupt your conversation."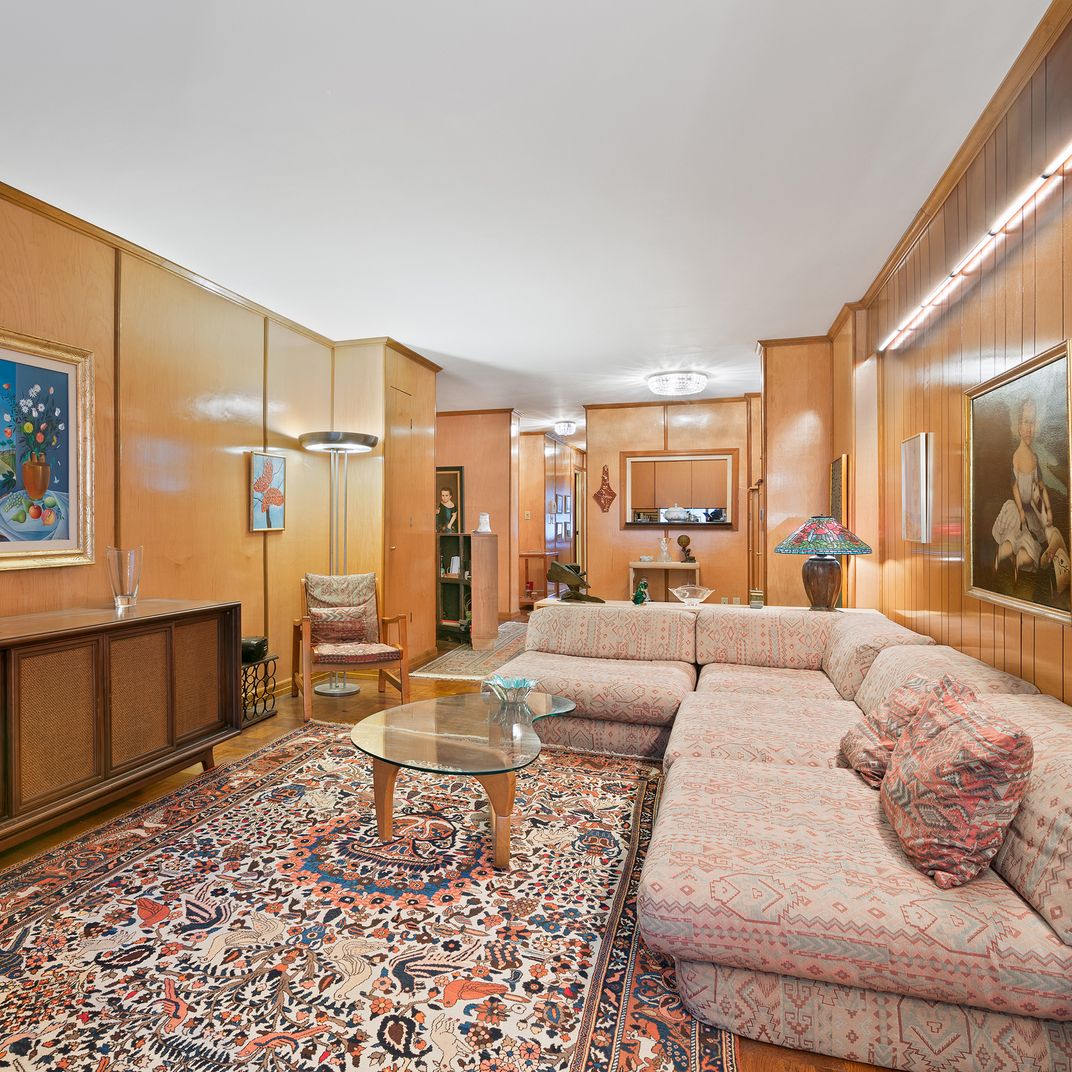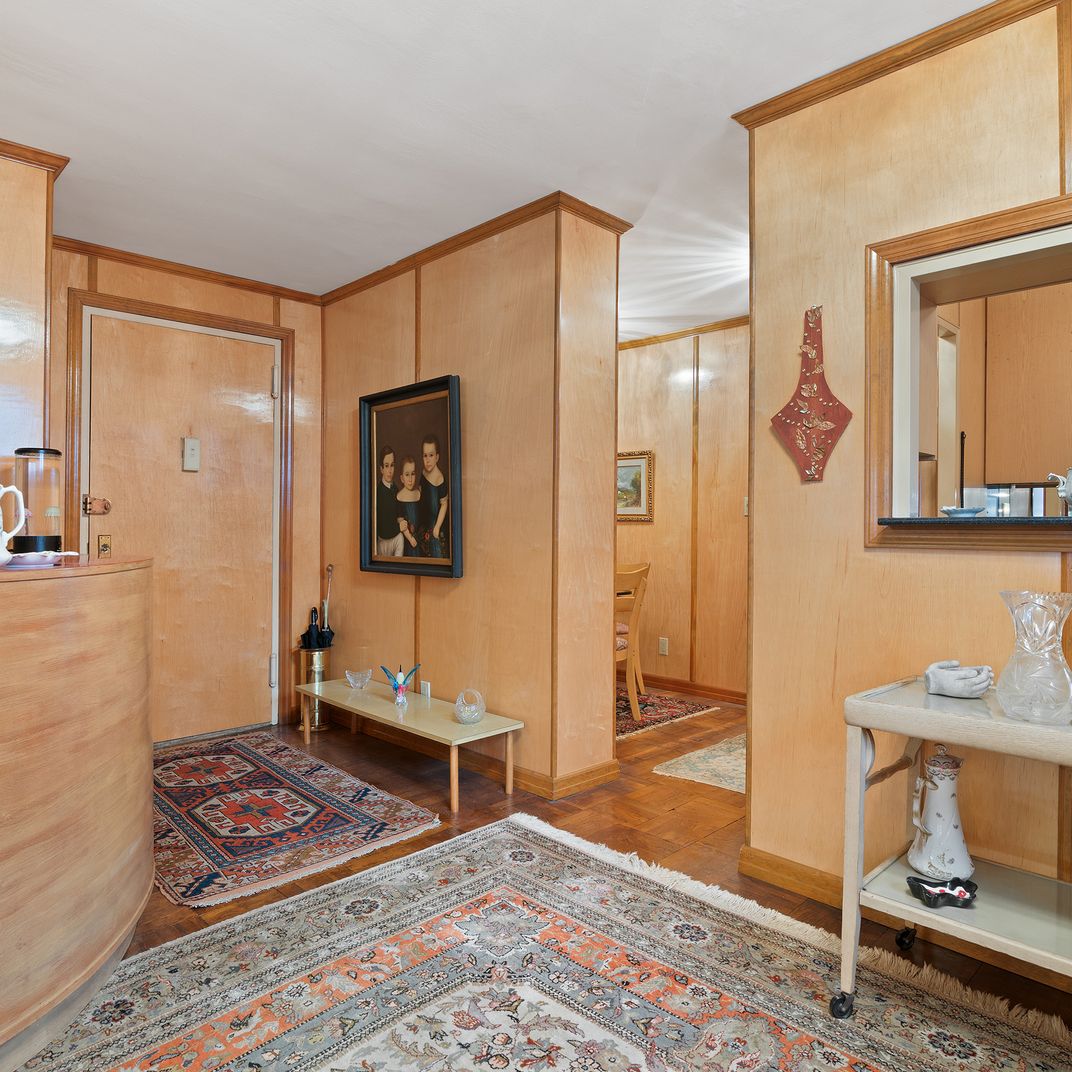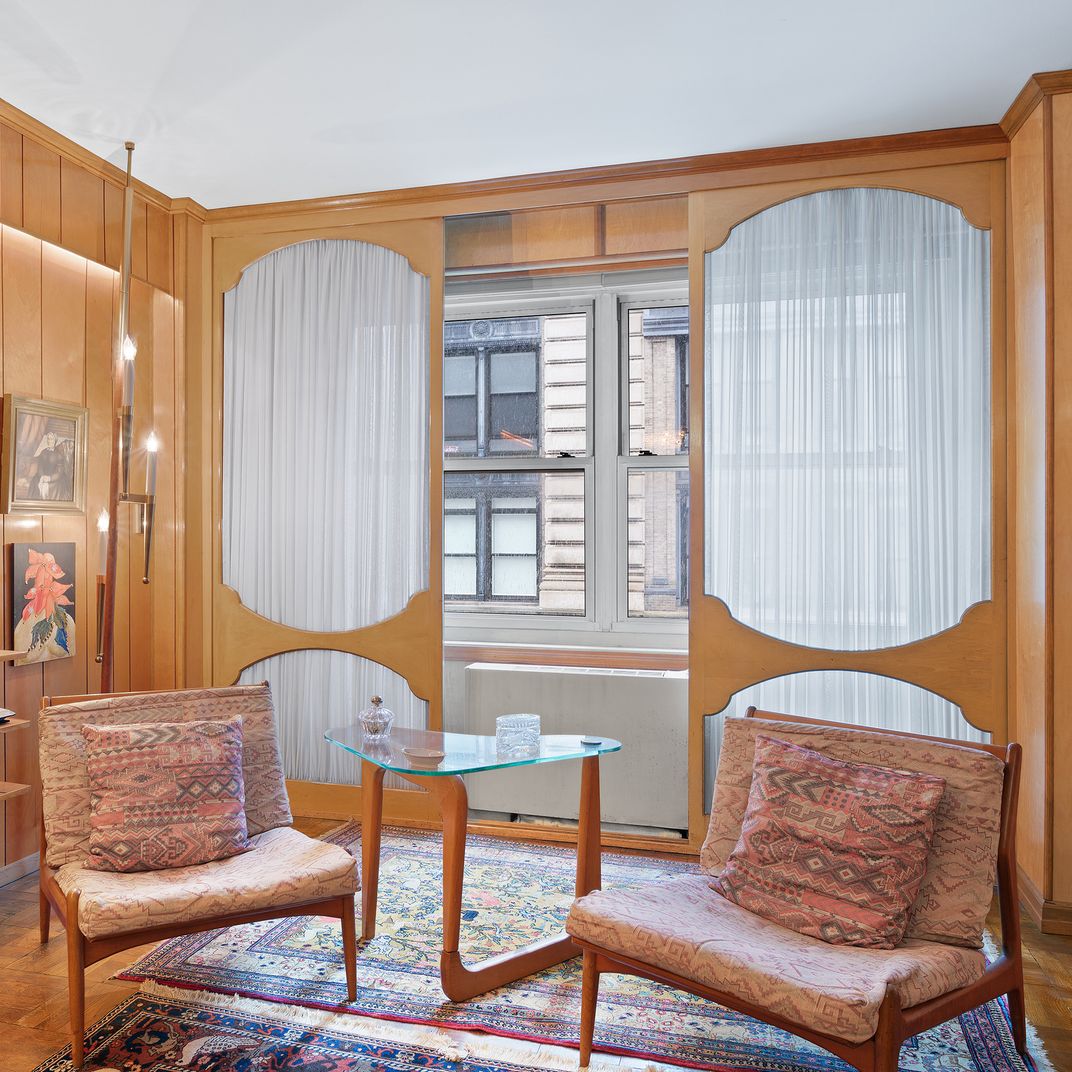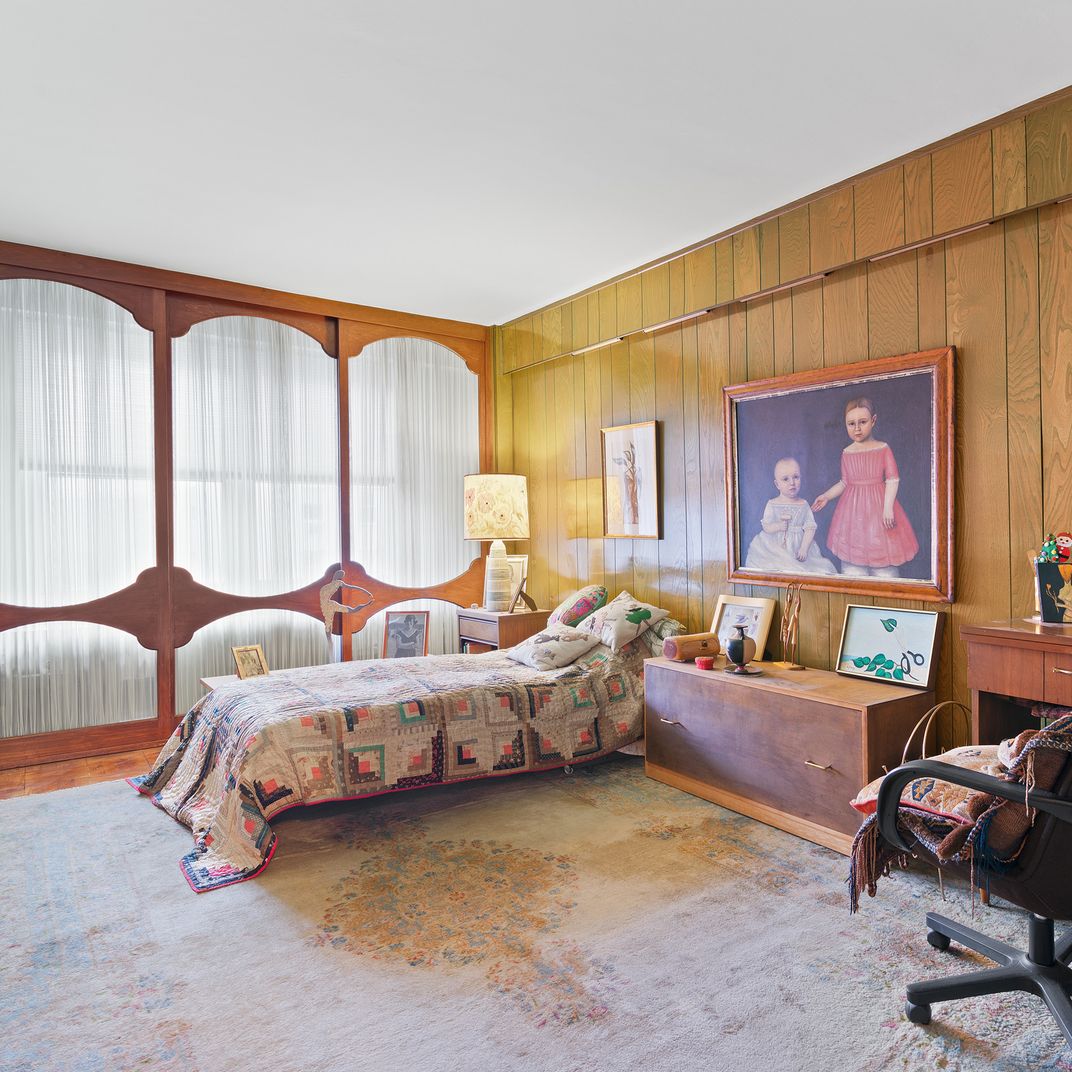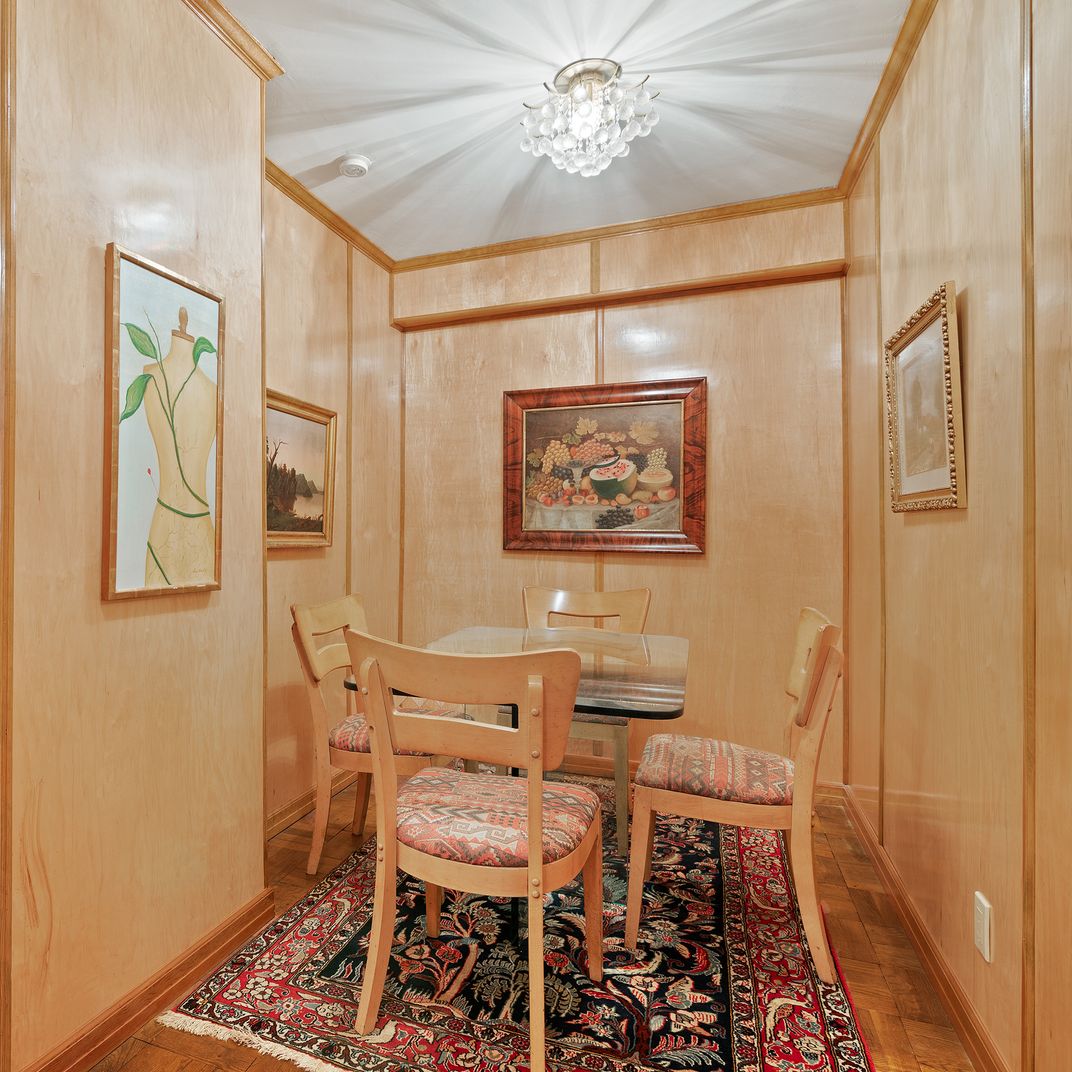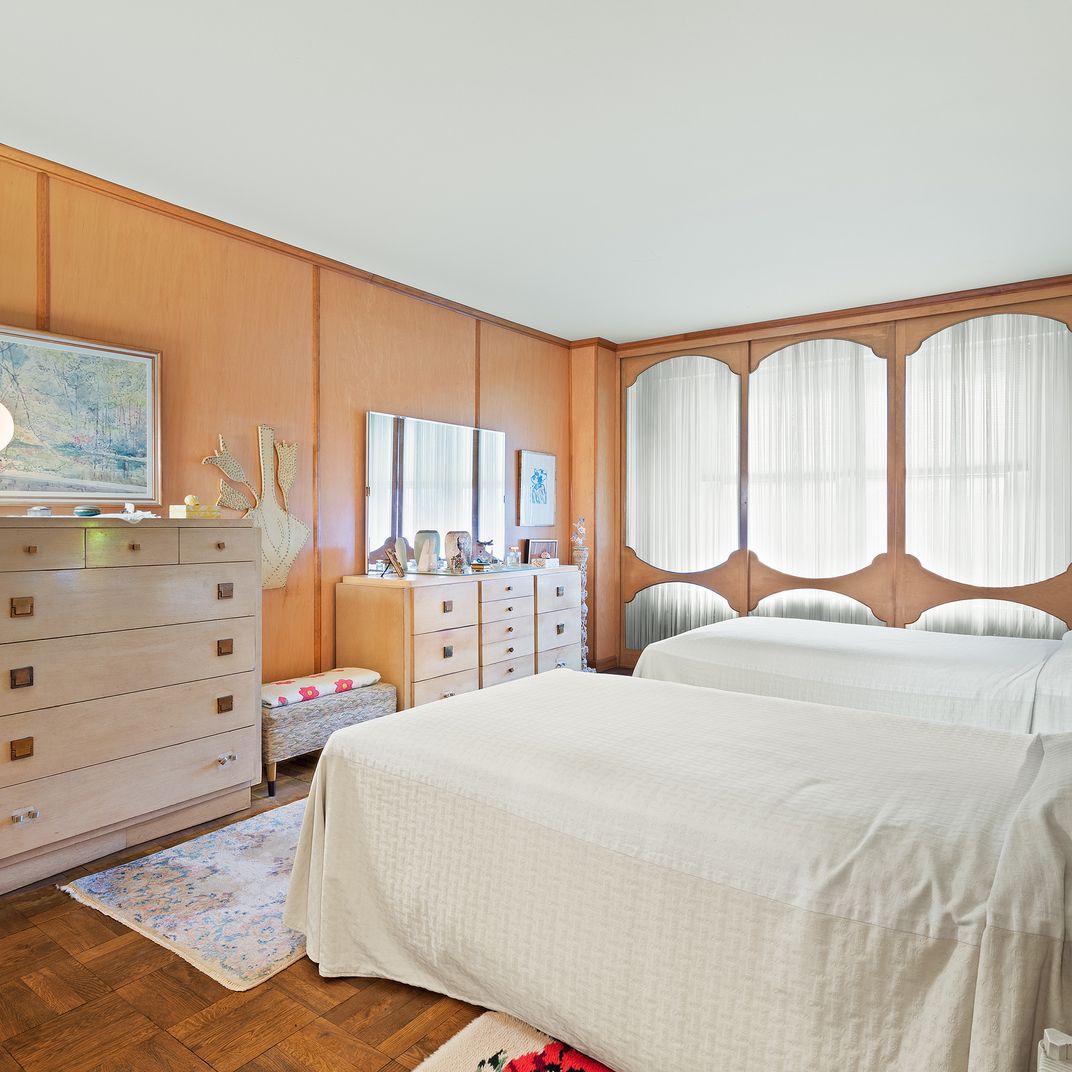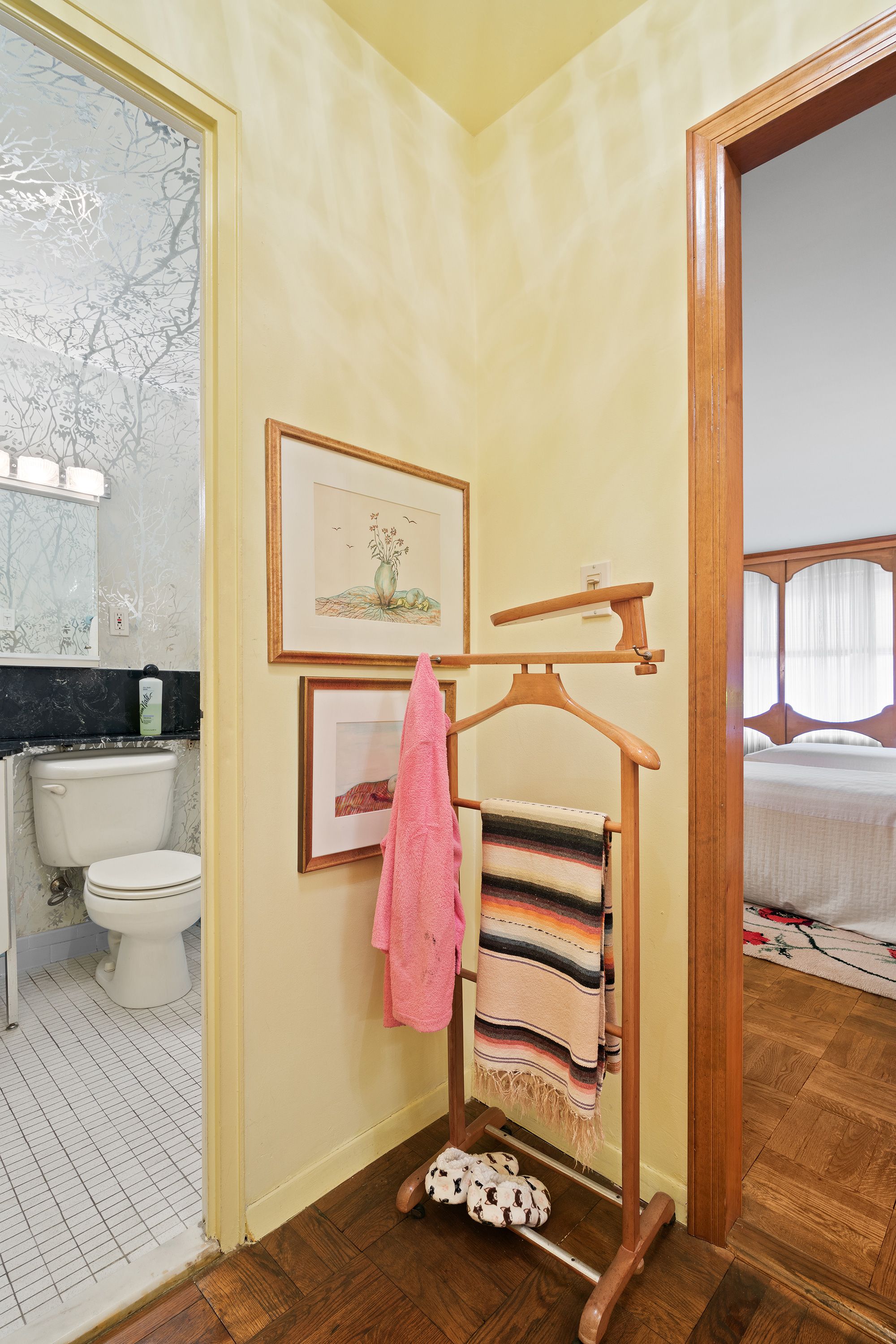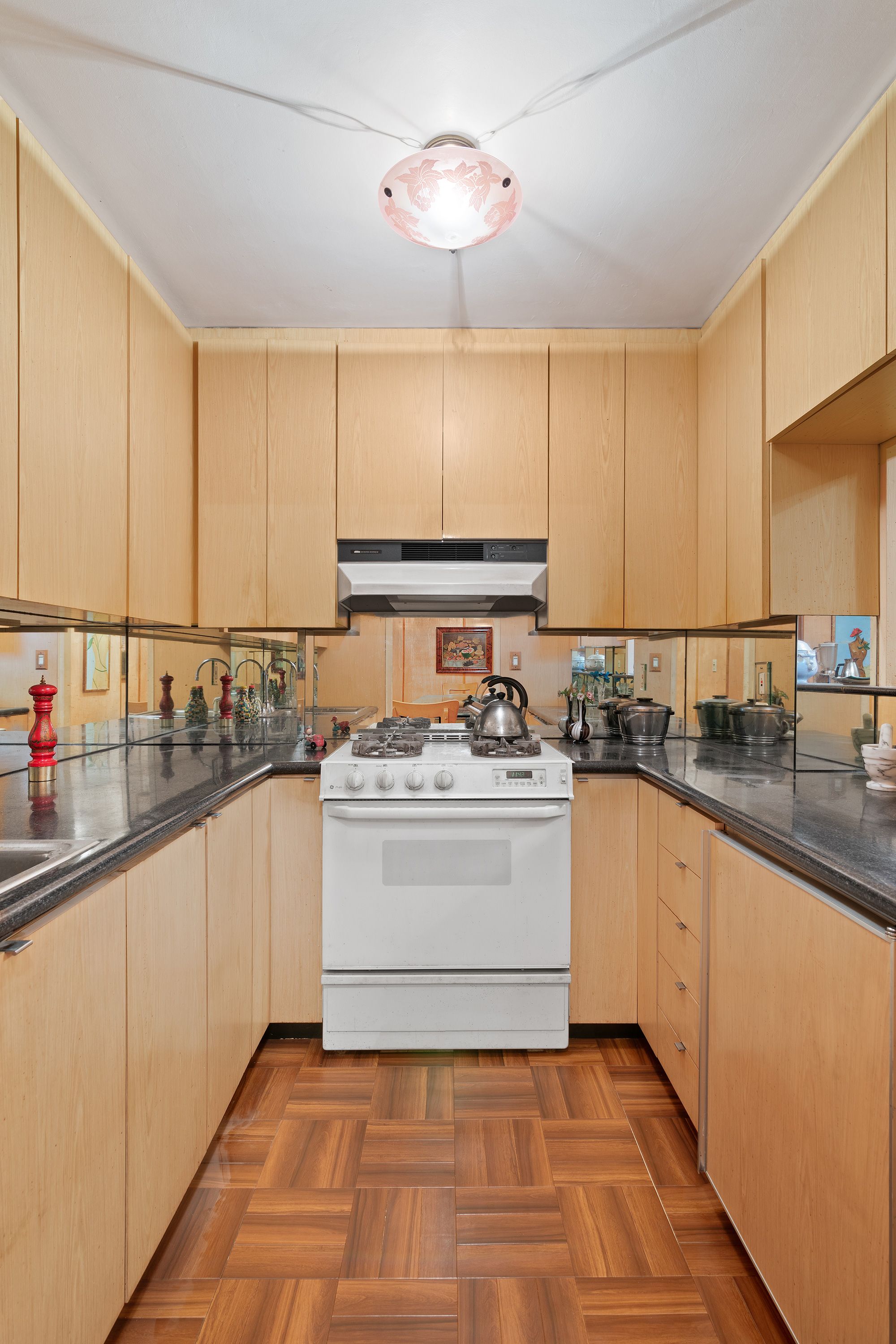 The apartment comes with all of the furniture, including several mid-century-modern armchairs, a (potentially fake) Noguchi coffee table, and a low-slung, pink-upholstered sectional sofa — though Cargian is not sure whether all the art and tchotchkes are included. Some of the paintings are by Alaimo herself, including the living-room showpiece: a Daliesque canvas that depicts a playing card stuck upright in a sand dune.
Cargian expects that some buyers will want to strip the place down and do a full renovation, turning the dressing room into a walk-in closet and tearing down the paneling. "I personally like it," Cargian said. "But I'm 62."