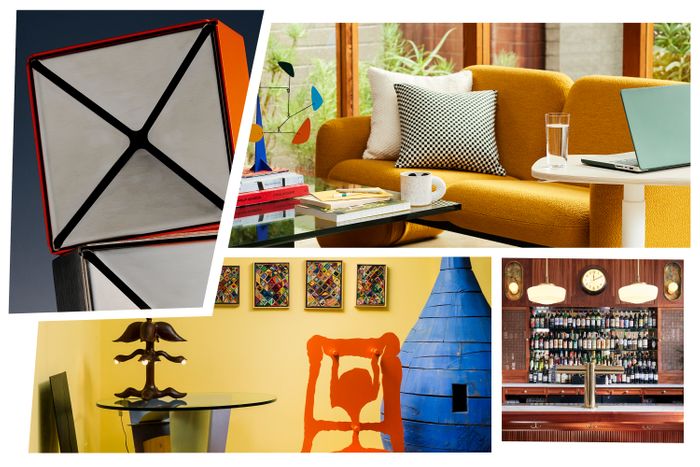 Photo: Laundry Day, Herman Miller, Luis Corzo, Alice Gao
The objects, designers, news, and events worth knowing about.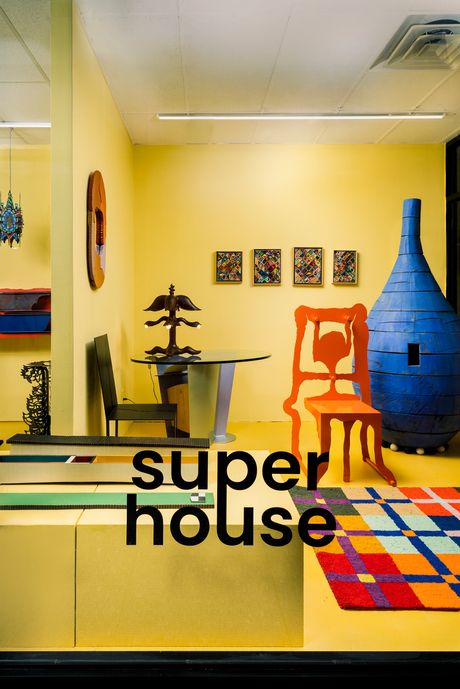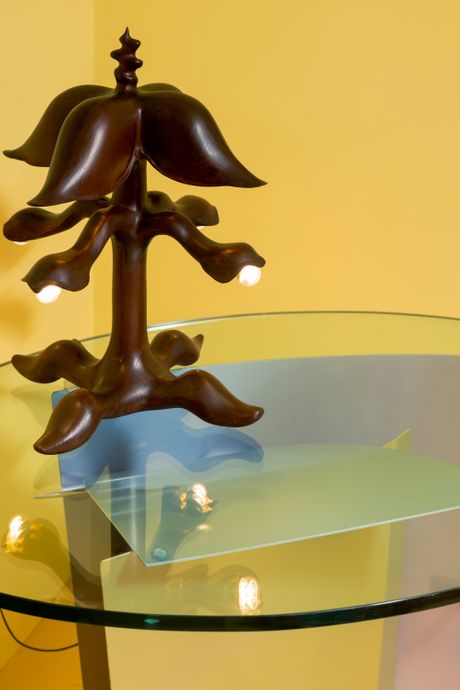 "Blurring the Timeline," the latest exhibition at the design gallery Superhouse, features contemporary and historic furniture, lighting, and textiles in its vitrine-like space. It's almost a game to figure out which pieces are new and which are archival, since all of them speak to the expressive, conceptual, and craft-oriented moment in art furniture we're in. Think ceramic side tables adorned with hundreds of dimples and a bright-orange chair that looks like a ripped-paper pop-up. But the piece that drew me in the most was a surreal carved-teak table lamp, with shades that looked a little like flowers (or tentacles?) topped with a small spiral finial. It was delightfully eccentric, and a very early piece from Wendy Maruyama that has never been exhibited publicly before. She made it when she was studying art at San Diego State University in 1971. At the time, "the West Coast did not have the heavily Eurocentric influence on woodworking and most craftspeople were inventing their own definition of furniture," Maruyama recalls. "Organic seemed to be the thing." But it wasn't well received by her woodworking colleagues, who laughed when they saw the piece. "I was kind of embarrassed so I never showed anyone this work, and it has been hiding at my mom's house all this time." Through March 5.
During the pandemic, Victoria Ashley, founder of smoking-accessories brand Laundry Day, took long walks through the parks of Barcelona. She began to notice — and really admire — the industrial materials and simple shapes of the soap dispensers, water fountains, bike racks, and cigarette receptacles she encountered. They inspired a new ashtray, created in collaboration with Alvaro Ucha Rodriguez, a designer at Lichen. Like chairs, ashtrays are a category of objects that act like calling cards for designers — something that reveals their aesthetic sensibility and how they solve problems. Rodriguez's is a deceptively simple but clever design: a stainless-steel (or powder-coated steel) box with a steel insert that holds whatever it is you're burning (incense, palo santo, cigarettes, etc.) while letting ash fall through. $125 from laundryday.net.
For better or worse, any space is a workspace in the work-from-home era: your living room, your kitchen, your bedroom, your hallway. And while the logistics of work have changed a lot in the last couple of years, work furniture hasn't. The Passport worktable from Herman Miller aims to meet the moment: It's a movable sit-stand table compact enough for apartments — it's about two feet wide — with a neutral design that won't make your living room look like a start-up's office. From $600 at store.hermanmiller.com.
A New Bar Designed to Look Like It Was Always There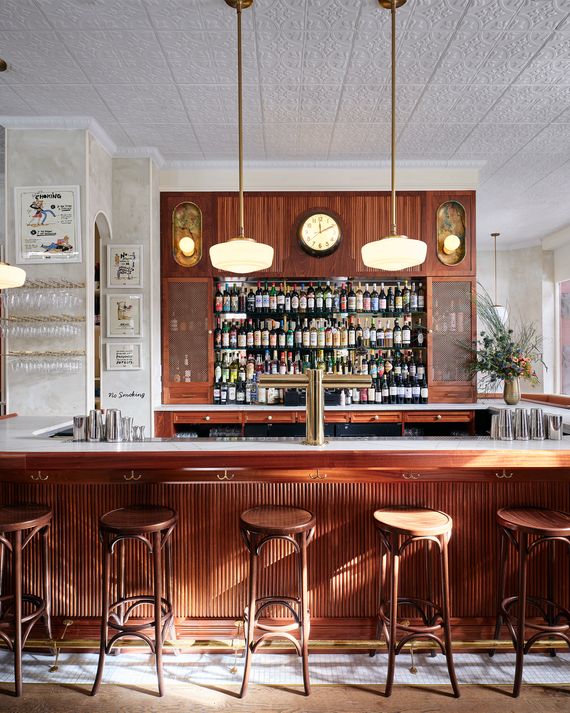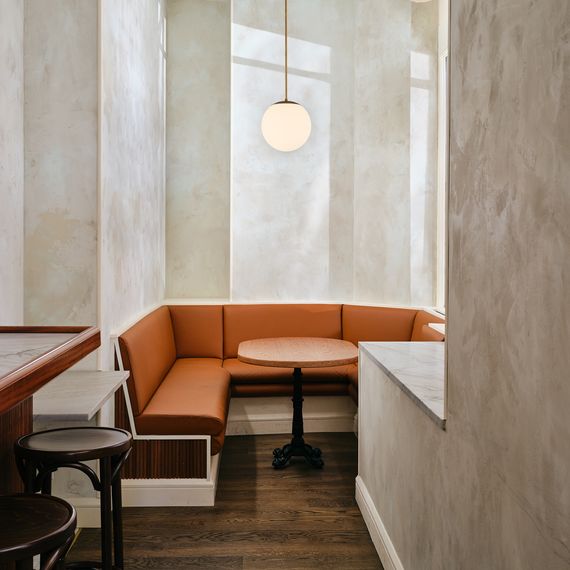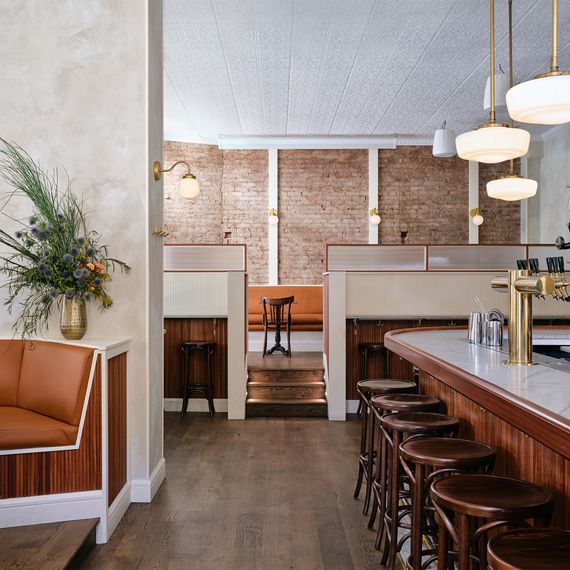 There's no shortage of bars and restaurants that lean into opulent design to draw people in, but the owners of Bar Americano, a new cocktail bar on Franklin Street in Greenpoint, wanted their space to feel like it had always been part of the landmarked 1880s building it's in. So the bar, designed by Space Exploration, features a tin ceiling, lime-washed plaster walls, fluted-glass room dividers, and a wood-paneled bar. It's subtly beautiful and cozy — and feels like a successor to Ramona, a ten-year-old destination bar down the street that closed in December. 180 Franklin St., baramericano.com.